Written by Maria de Fátima Silva.
Hello again dear readers, this is your cheap, not athletic, way less cooler, far from owning a pair of Manolo's or Jimmy's, version of Carrie Bradshaw. Here am I in one more episode of "Where should you spend your money – For depressed, lonely and single ladies, with a constant urge for takeaway."
Well today's menu won't be sushi or chicken wrap my dear, it's a dish that will make you leave the couch, you know, the one that already has the shape of your butt right in the center. Go get a meal that doesn't come in a box, we know it's cold, Winter has finally arrived with no Jon Snow in sight, he lost his horse and is probably riding a turtle, so you'll have to warm up yourself!
These are not Snow's arms but well… they won't stab you.

Orange is the new… Jon Snow!
Look at this beautiful color block coat, doesn't it make you feel better already? It brightens up your self-pitying mood! You don't even need to brush your hair, everyone will be to distracted by this joyful orange. The wool makes it soft and cozy and the belt snuggles into your body, now leave that 10 year old blanket from your college days and go get yourself a pad thai!

Teddy Bear, the 30's edition
Not the one your grandpa gave you twenty Christmases ago, that you sadly still sleep with every night. This might look and feel like one and you can even lend it to your girlfriends without feeling embarrassed and sorry for yourself, you can sleep in it and hug yourself if it makes you feel any better, no shame, the nights are colder for the ones who sleep alone. You warm you boo!

It's Raining…Rain, Hallelujah
Well well well, if it isn't the solution for your whining self in these rainy winter days. Got a date night with your friends and feel like canceling for one more evening binge watching Gilmore Girls, for the third time? Hell to the no! It's just water, if it was Prosecco you would run outside with a wine glass! Go grab your fancy heels, put on that LBD last seen in 2002 for your ex's birthday, get yourself a rain trench and go act like a lady, or a tramp or whatever you feel like. Just don't end up like Rory in the last season!

If my dating life was Reversible
Imagine if men were like this jacket, fun on the inside, business on the outside; smart inside, edgy outside; discrete inside and not cheating with his co-worker outside... so many possibilities, all of them unrealistic.
Meanwhile you could be a badass, a kickass, a hot piece of ass, beat his ass, like the grown ass woman you'll look in this real, trusty wrap coat.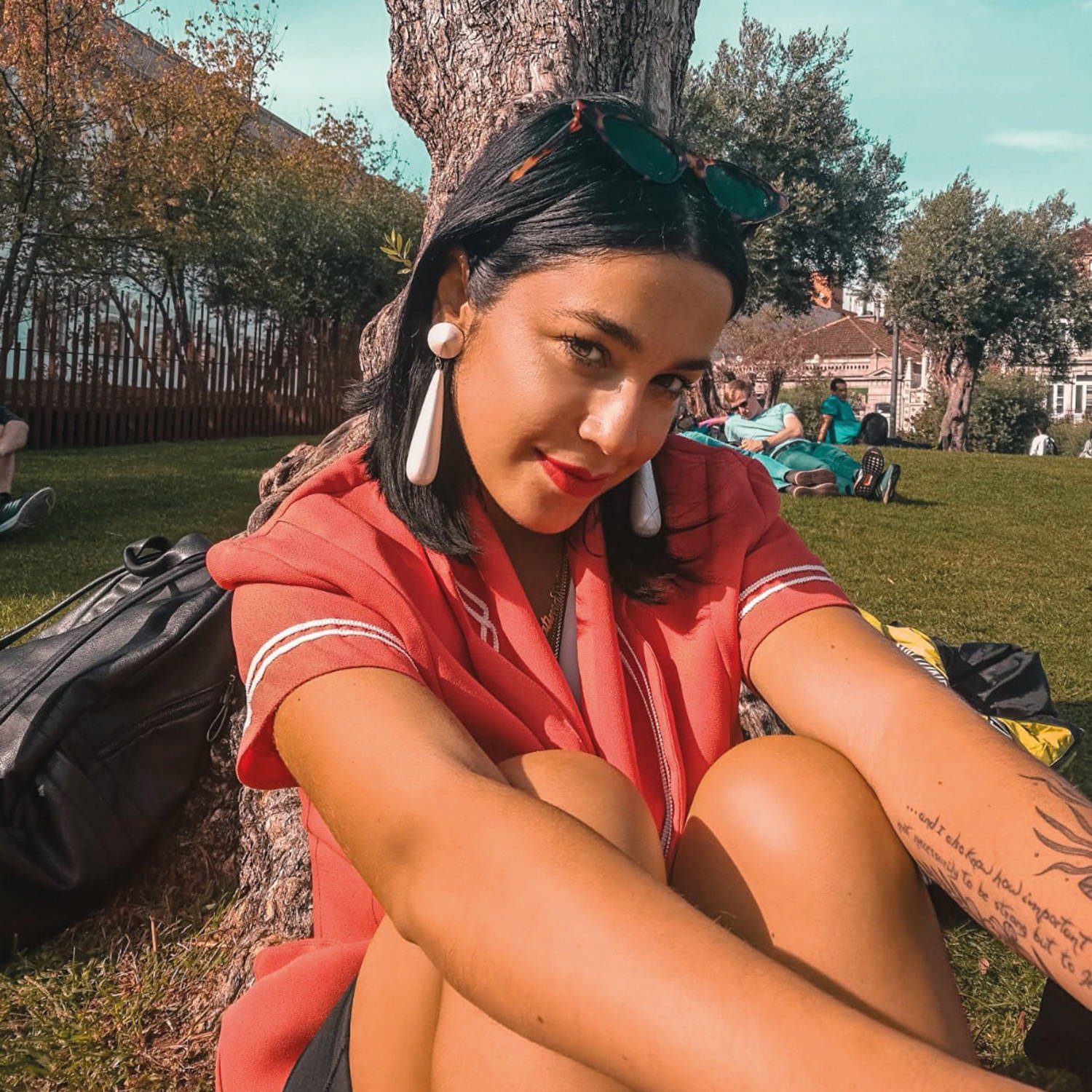 Maria de Fátima Silva was born in May 1991 meaning she's a bipolar Gemini. Usually pretty balanced except in the company of dogs. She actually managed to finish her degree in Fashion Design for her parents surprise, and was also an emigrant for a year in the lands of Her Majesty The Queen Elizabeth, where she studied Fashion Styling. She came back, she missed the food, the sun and her metal health. Fátima doesn't take anything too serious not even herself, except for fashion, vintage, dogs and binge eating!