Written by Maria Galvão de Sousa.
As I started writing this article, I decided to ask for help on my social media to friends and acquaintances. I asked them to share the stories of what changes they've made to lead a more sustainable life regarding their fashion choices. From going shopping-free for a whole year to learning how to sew and create their clothes, this is an overview of all the tips and stories that people shared with me and my personal experience.

The tip that I've read most and the first thing that I've established was before buying anything ask yourself "Do you really need this item or just want it?" and to what I add the following questions "Will it be a good purchase? Do you see yourself using it in a year? Does it have the quality to last a year?"The idea is that by asking yourself these questions it will help you reduce your consumption and make more conscious choices.
Try to buy clothes that you love and you will keep for a long time or that you can resell/give to someone because it's such an amazing piece. Buy clothes because they will last and are made with high-quality fabrics and not only because they're on-trend.Research before buying so that you can make an informed decision.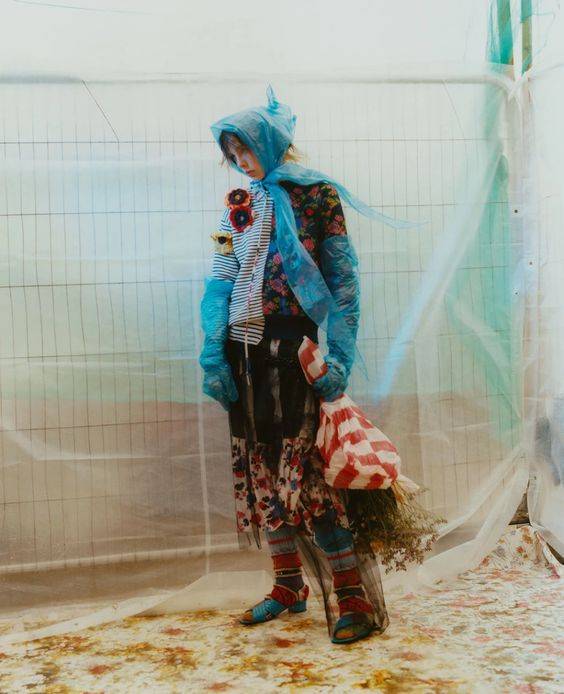 via /i-d.vice.com, Edie Campbell Photography:Lea Colombo Styling:Jacob K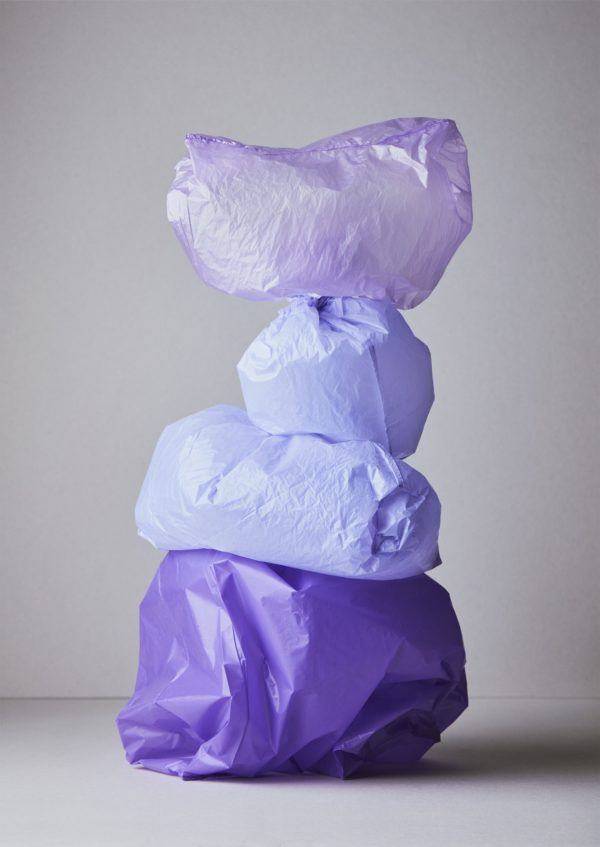 Ana Dominguez's Portfolio

Related to the point above and something that I try to go by. Support brands from your own country, smaller brands and young talents, usually with more local production and open to suggestions, make your purchase matter for you and them. Allow them to continue to produce great garments.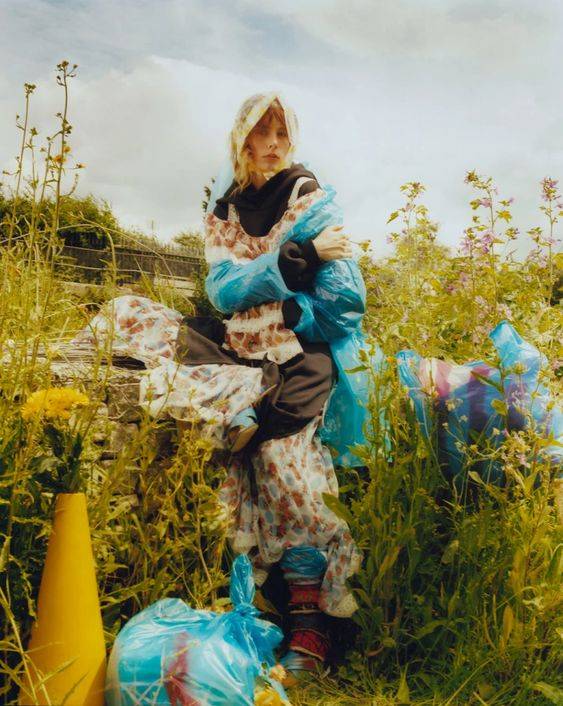 via /i-d.vice.com, Edie Campbell Photography:Lea Colombo Styling:Jacob K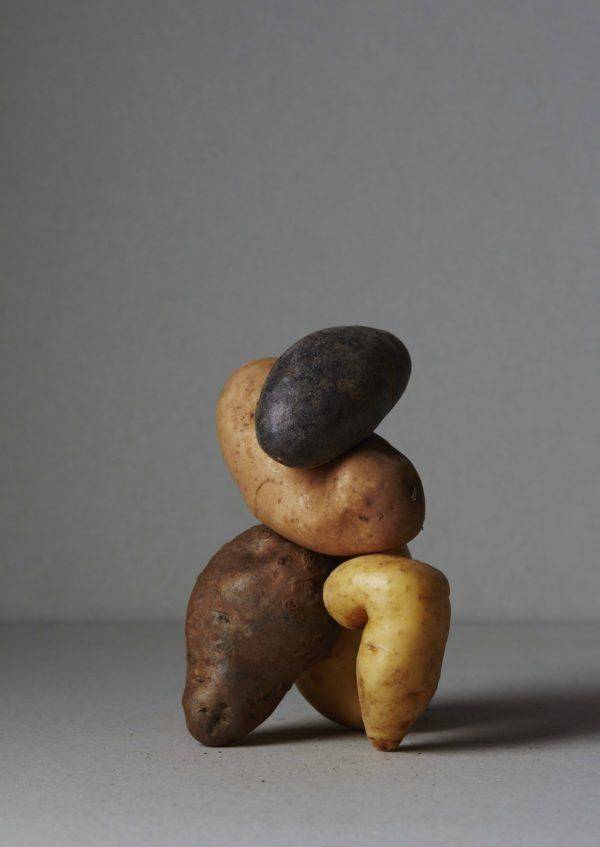 Ana Dominguez's Portfolio

The first word to have in mind is reducing. After that comes recycling, mending and reusing.
Give a second life to your clothes. If it's broken or stained, try to mend it before throwing out. Resort to your local seamstress or shoemaker.Search and reach out to the brands, some of them provide a repairing service.For example, Maria Maleta gives you the option to repair your bag or recycle it and turn it into another product.Recycle and reuse the garments and pieces you don't use. They may become a new piece if seen in a different perspective, as Lavoisier wisely said: "In nature, nothing is created, nothing is lost, everything changes".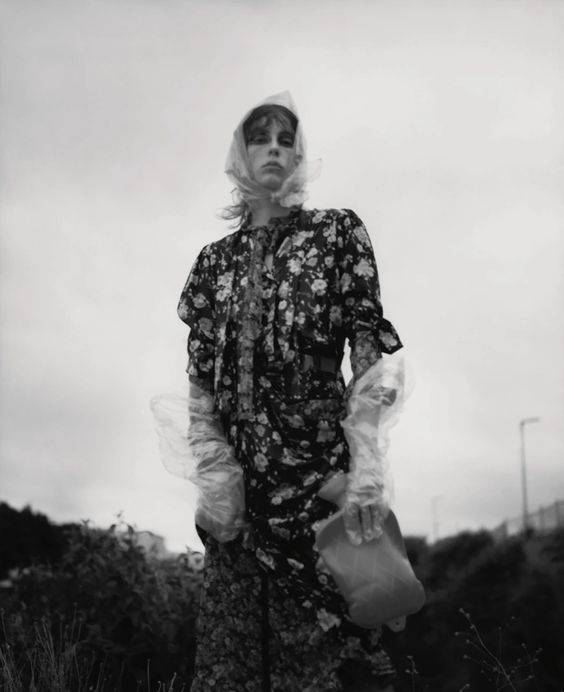 via /i-d.vice.com, Edie Campbell Photography:Lea Colombo Styling:Jacob K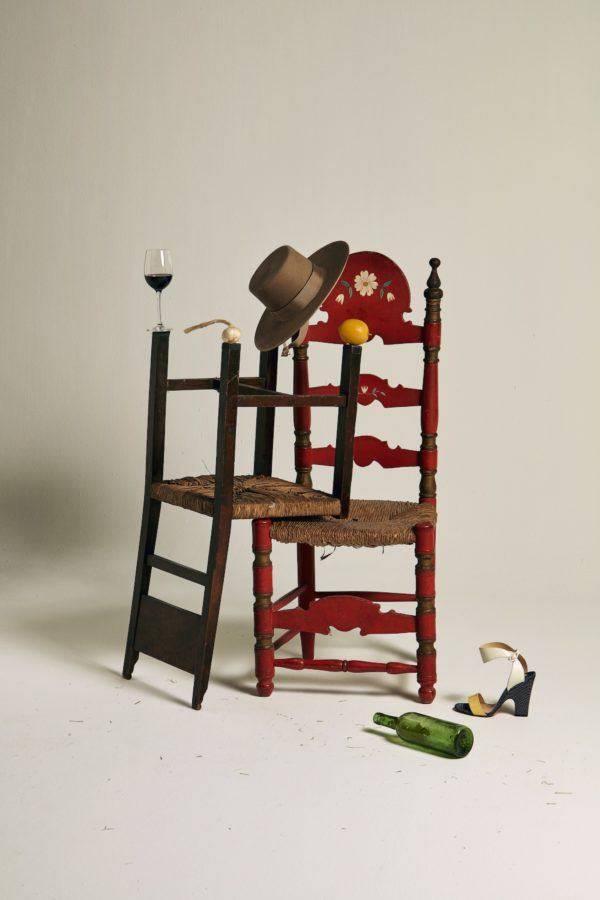 Ana Dominguez's Portfolio

4. Talk To Your Favourite Brands/Stores And Government Officials
Not happy with the way your favourite brand is producing their collections? Displeased with the brands your favourite store is showcasing? Manifest it, take them accountable. Talk with them and explain your side and how that affects your purchasing habits. Also, the same for government officials, send them a letter and tell them what you think. Make yourself heard and try to make a change.

Discover some of the Portuguese brands available at The Feeting Room: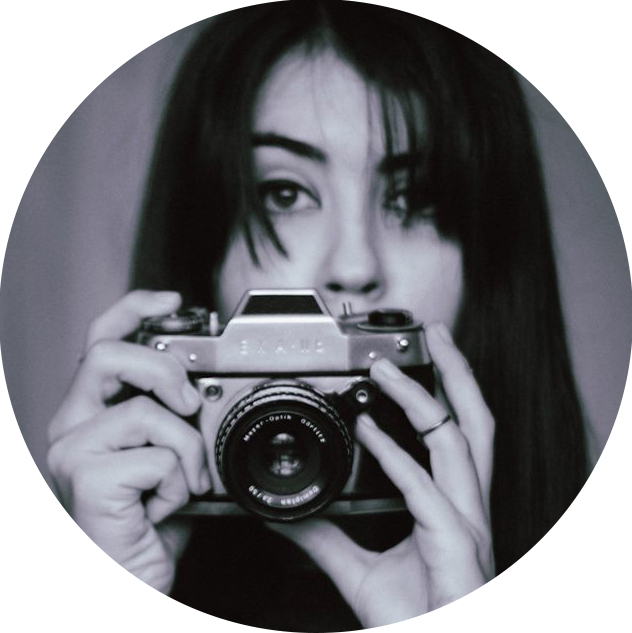 Maria Galvão de Sousa works in fashion production and communication. After her studies in Fashion and Textile Design, she lived half a year in London where she had her first real contact with the industry.For the past three years, she's been working with international fashion brands throughout the main fashion weeks helping them develop their business and communication strategy.She has also been an editor and curator for her own project and blog Contemporary Lives Here for the past 8 years, where she develops editorial content and conceptual campaigns for international and national brands.
Find her work at: