"Unboxing all my issues.
Like a new pair of shoes."
Wasted Rita's scribbled artwork has gained notoriety as a unique, irreverent voice for a millenial's current concerns. Ranging from mundane remarks to sociological reflections, the artist's works look like a personal diary but feel very close to its viewers, exploring the ugly truths in life with a sharp matter-of-fact tone.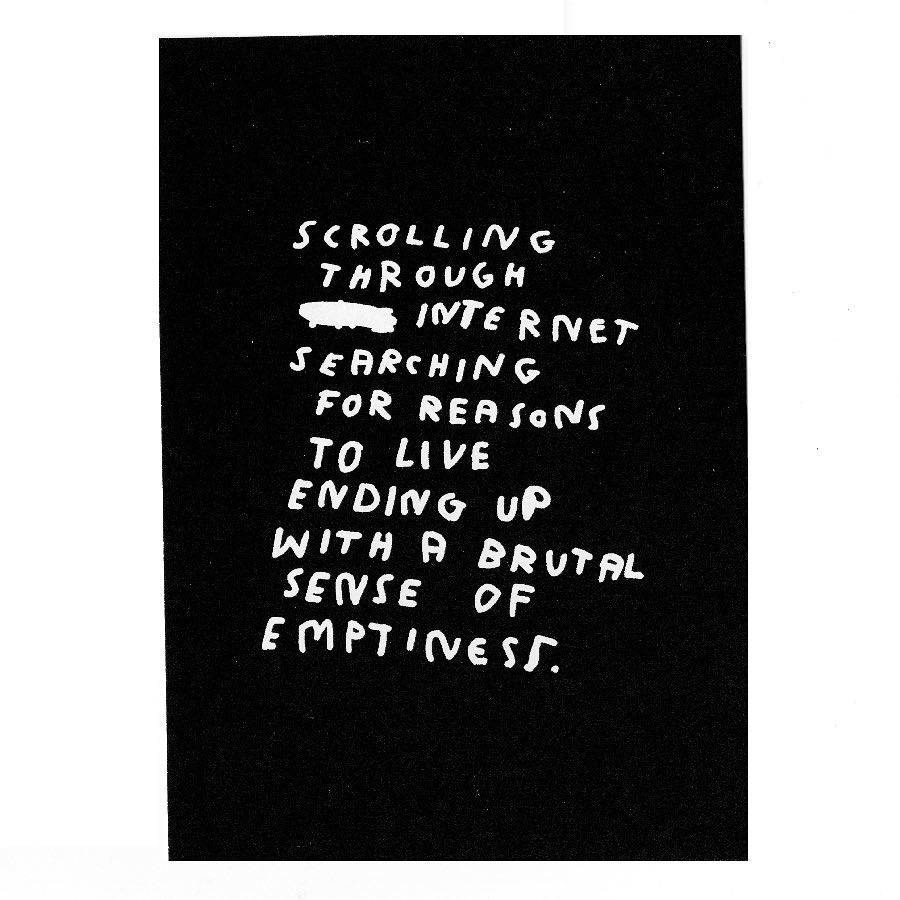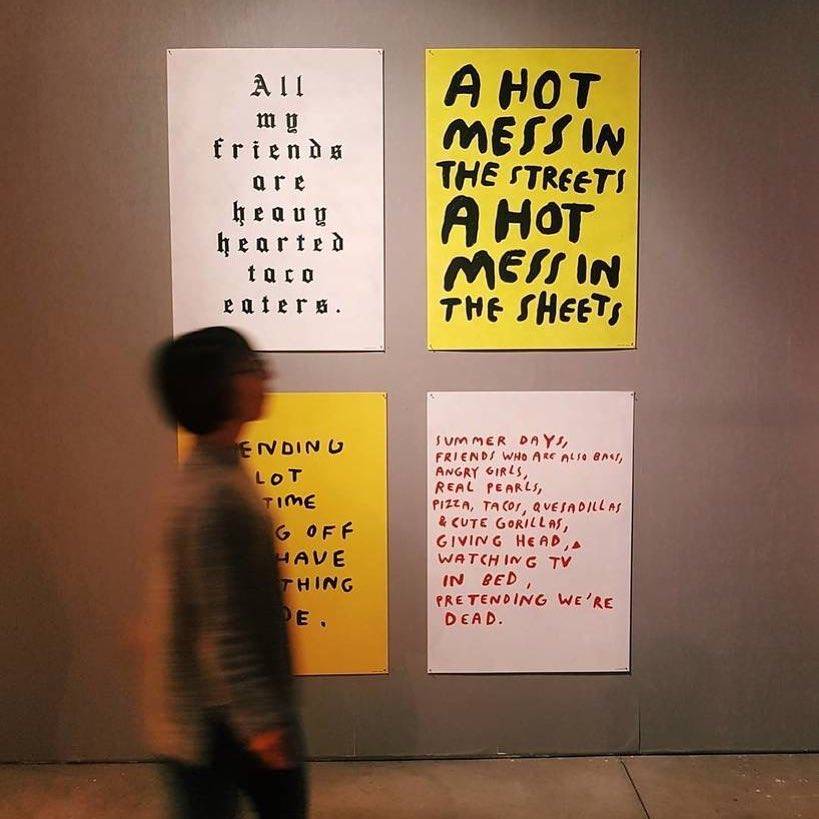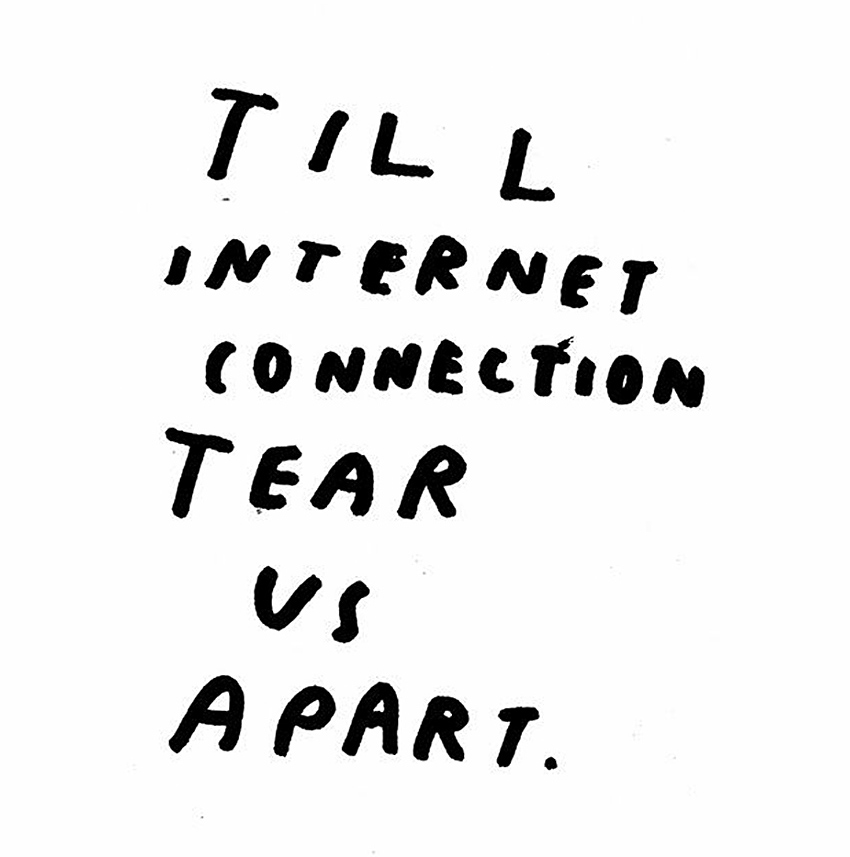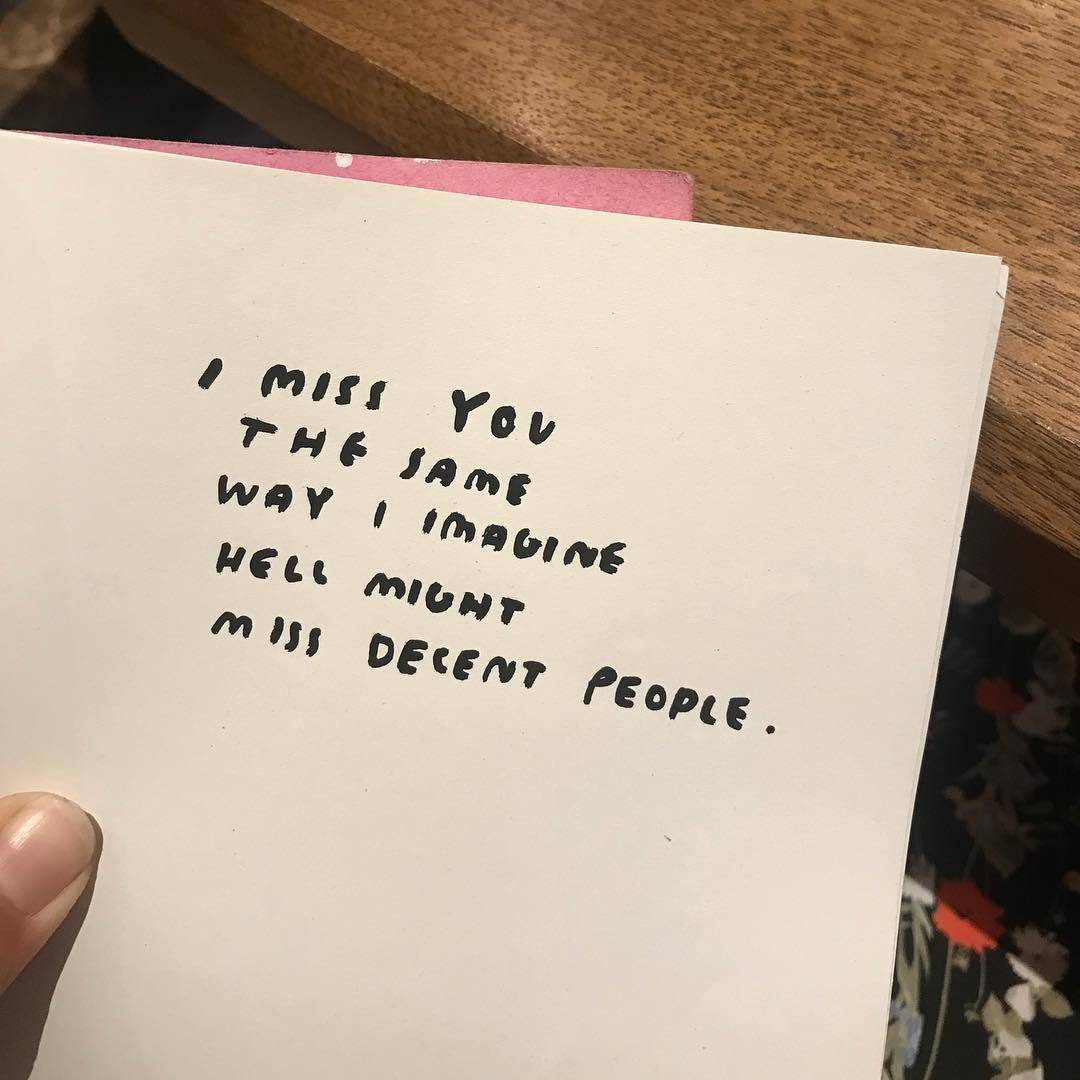 Though drawing and painting are Wasted Rita's main mediums, the Portuguese artist was challenged by Freakloset to shed her views on a most unusual and ironical canvas: the historically masculine and conservative derby shoe.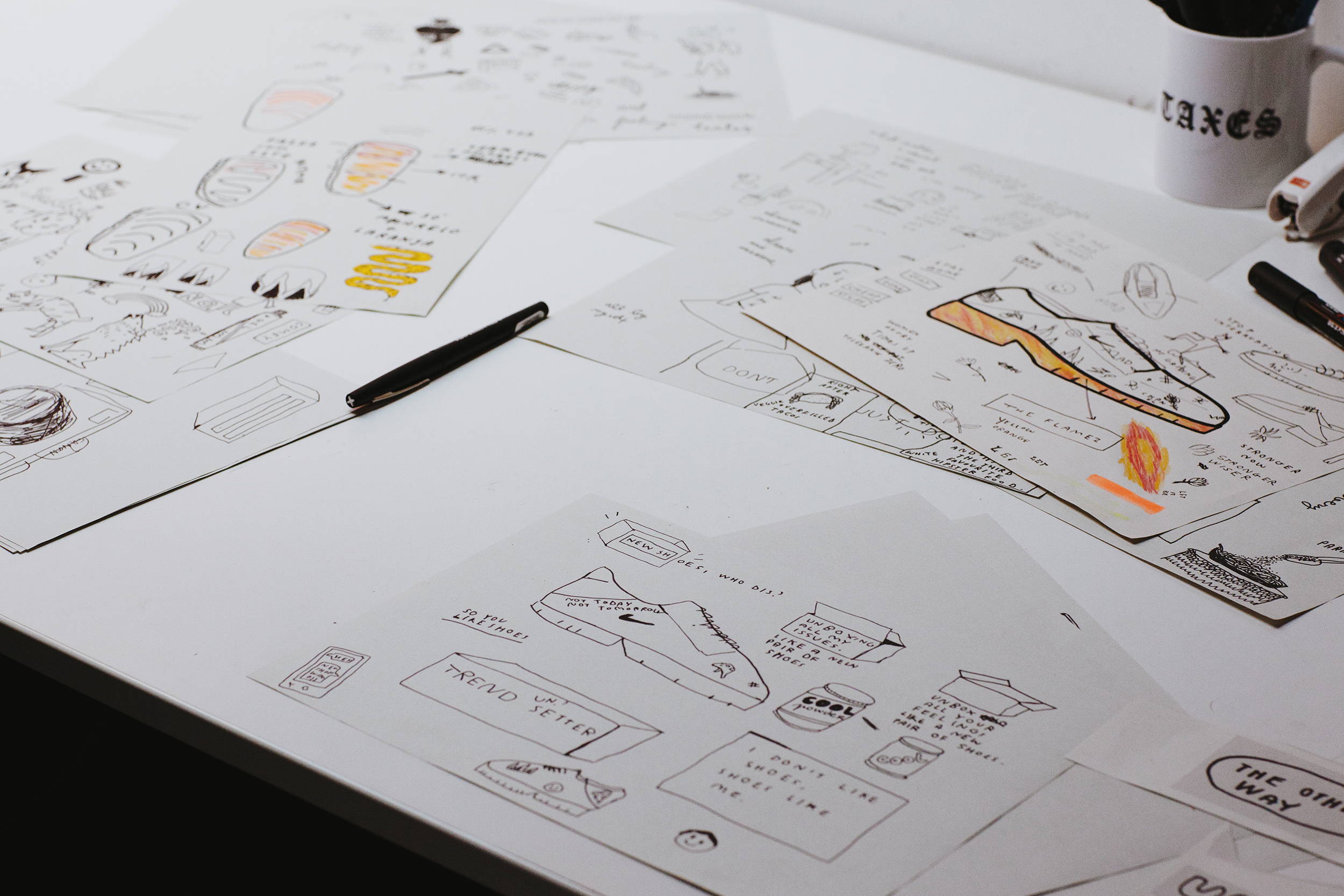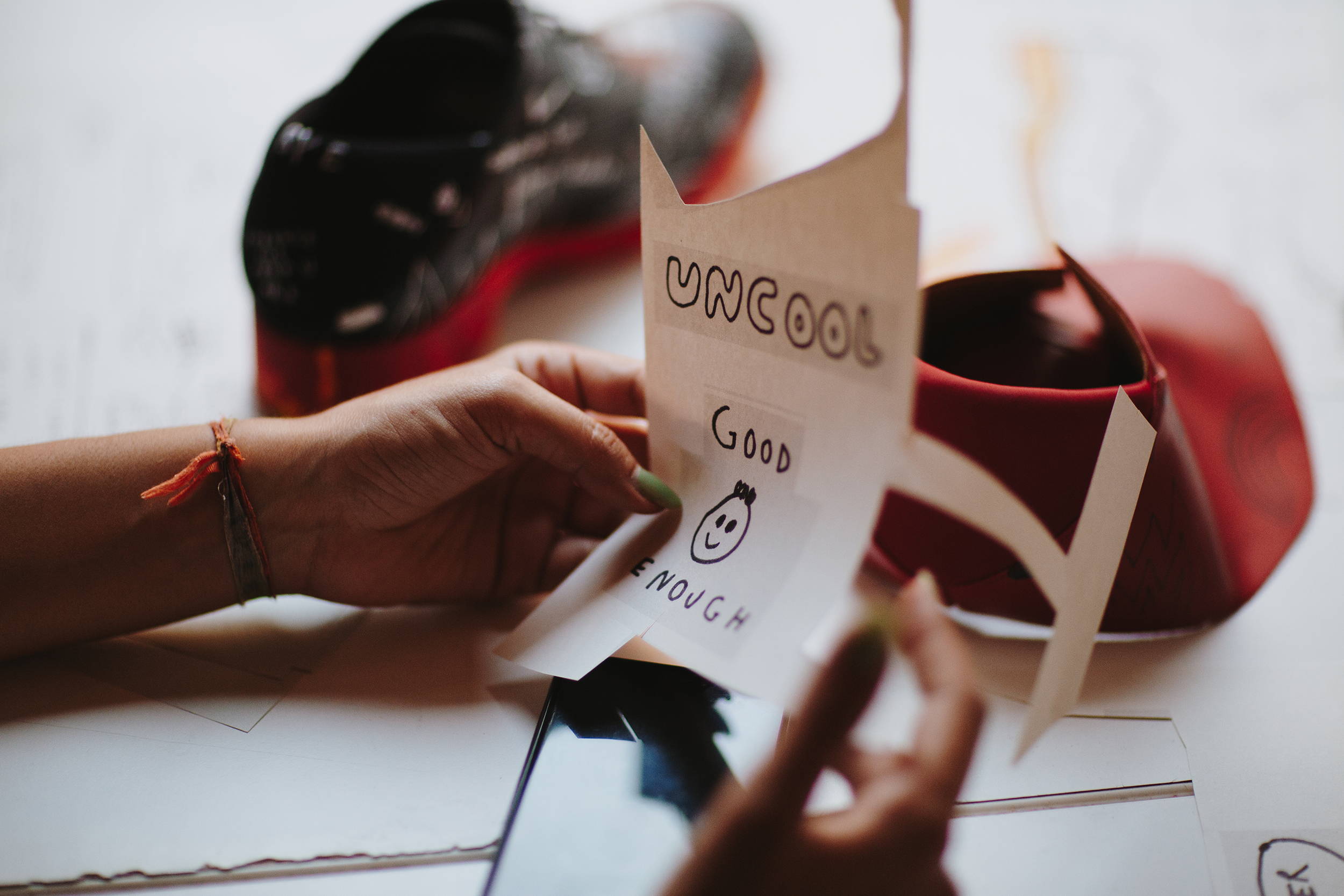 Already revolutionary by itself, the unisex Freakloset derby design is stripped to a refined minimal silhouette that conveys progress and futurism. In black patent leather with matching neoprene heel tab, it was covered in Wasted Rita's views and perceptions on the world.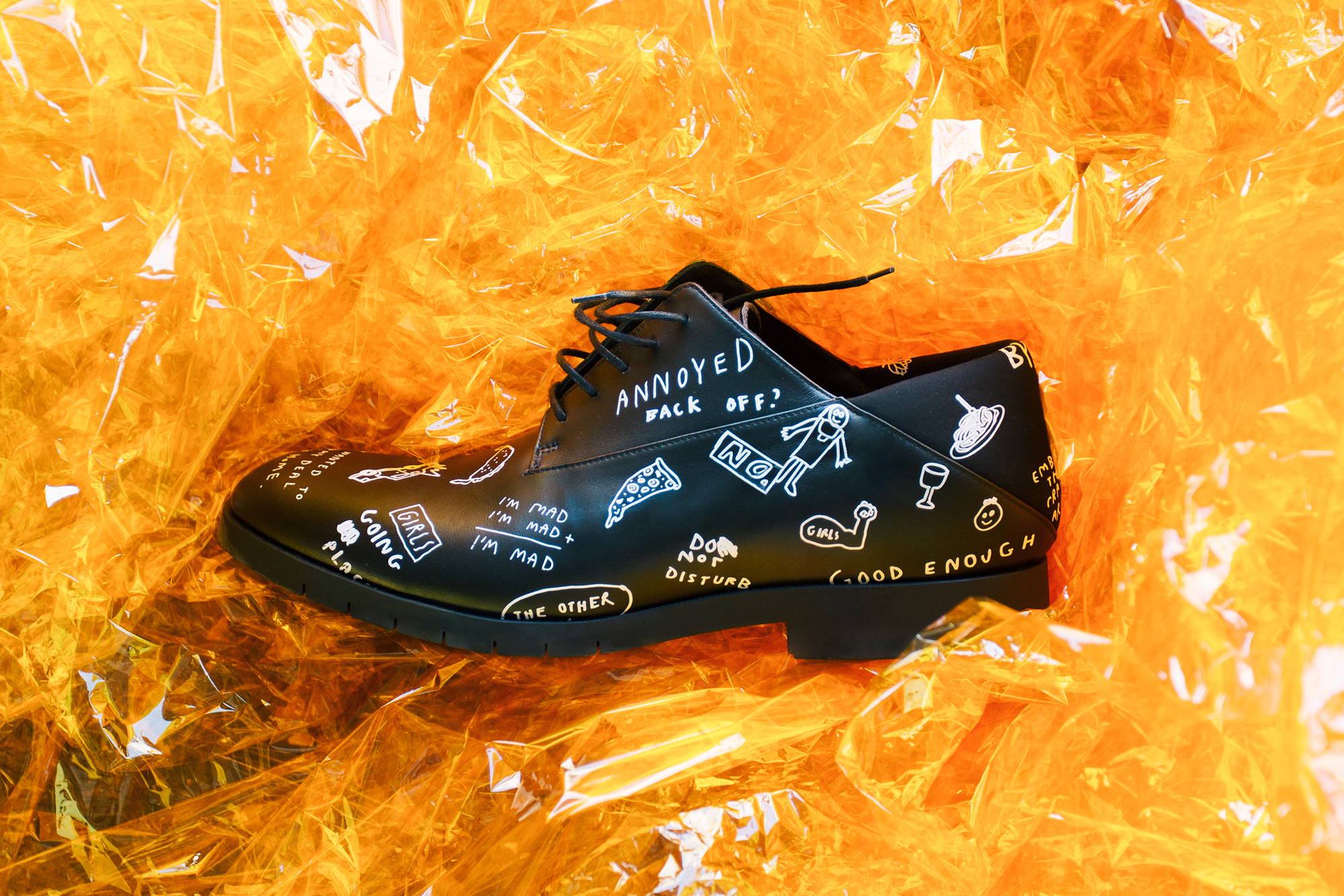 "Good enough", "Annoyed, back off?" are some of the scribbles that cover the wearable artwork that resulted from this collab, which is limited to 50 made-to-order pairs and available in two sole options: black or in an exclusive flame effect.
Each pair is numbered and certified for authenticity. All profits proceed to the União de Mulheres Alternativa e Resposta (UMAR, Women's Union of Alternative and Answer), a Portuguese NGO committed to the awakening of society regarding women rights.