Written by Filipa Henriques.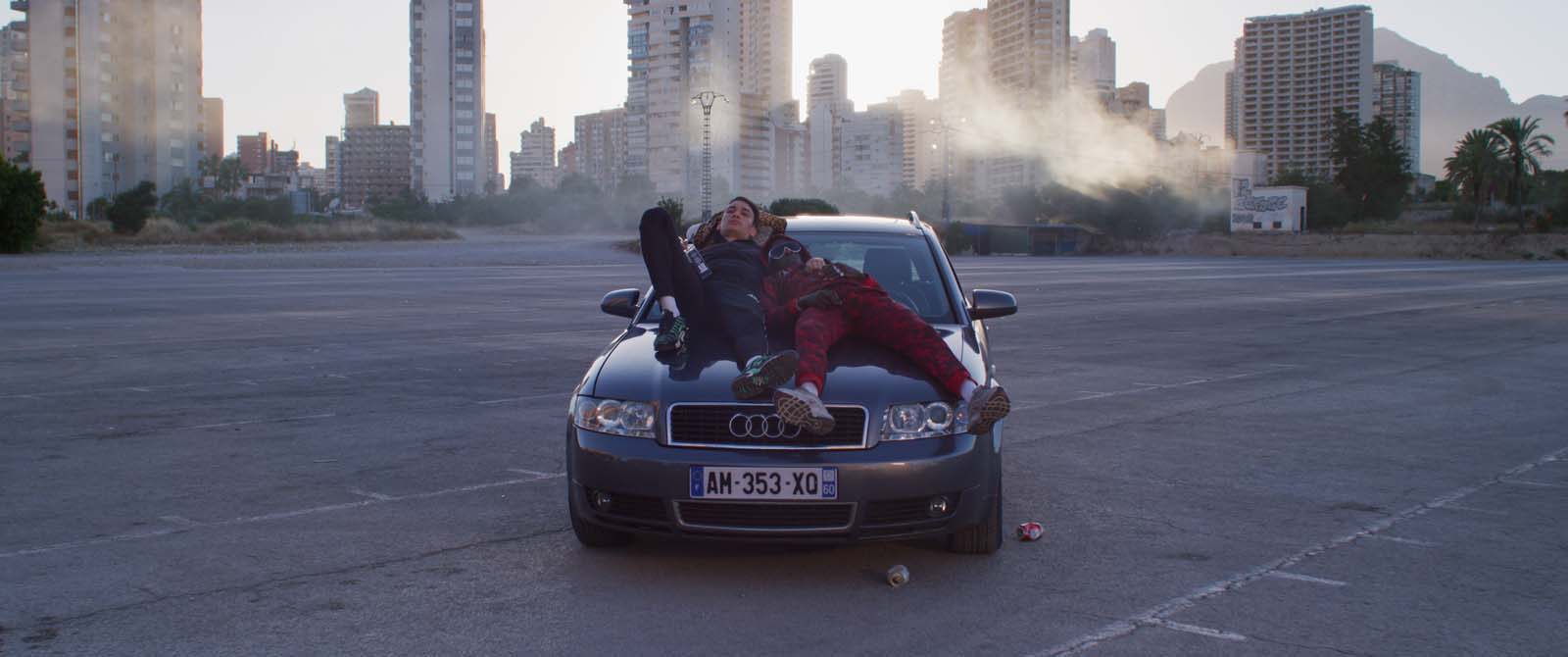 Romain Gravas. Vincent Cassel. Boule Noire. Mix everything and take it to the oven. The final result smells like a chocolate cake (or perhaps a space cake would be a better analogy for this case).
We were already acquainted with Gravas' work when the premiere of Le Monde est à toi (The World is Yours) was announced for the last edition of Quinzaine des Réalisateurs at Festival de Cannes last May. If in Notre Jour Viendra, the first film by the director, we got familiar with the constant feeling of being stuck with a hard to swallow pill, in this second film we are able to start to think about swallowing the pill.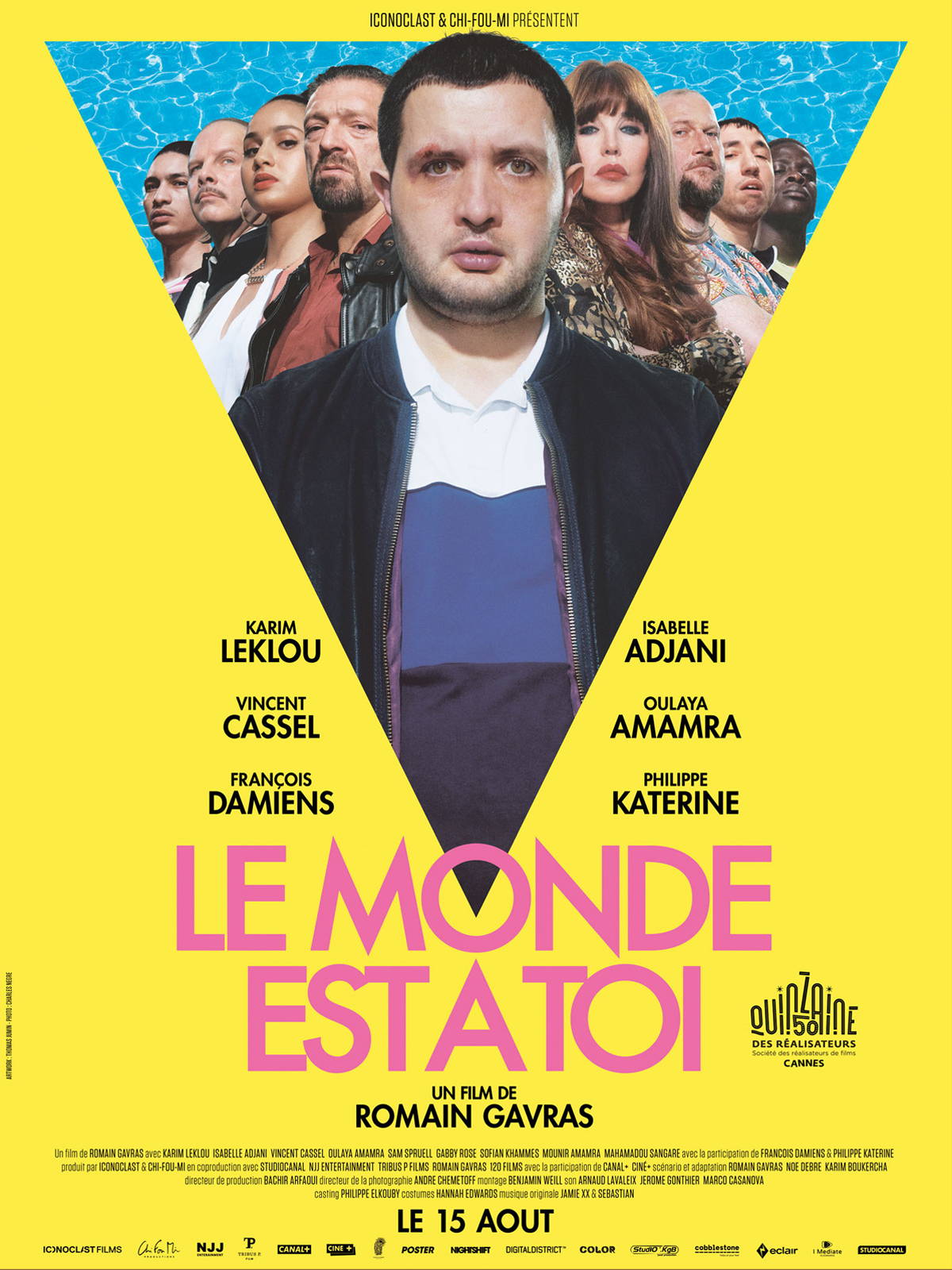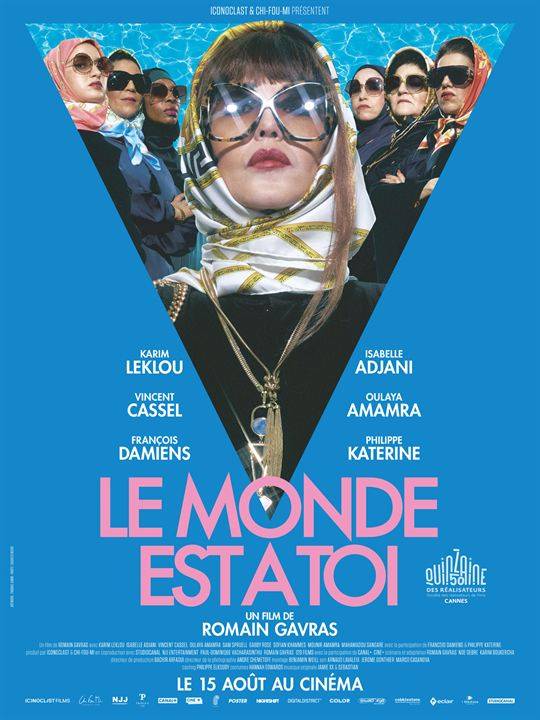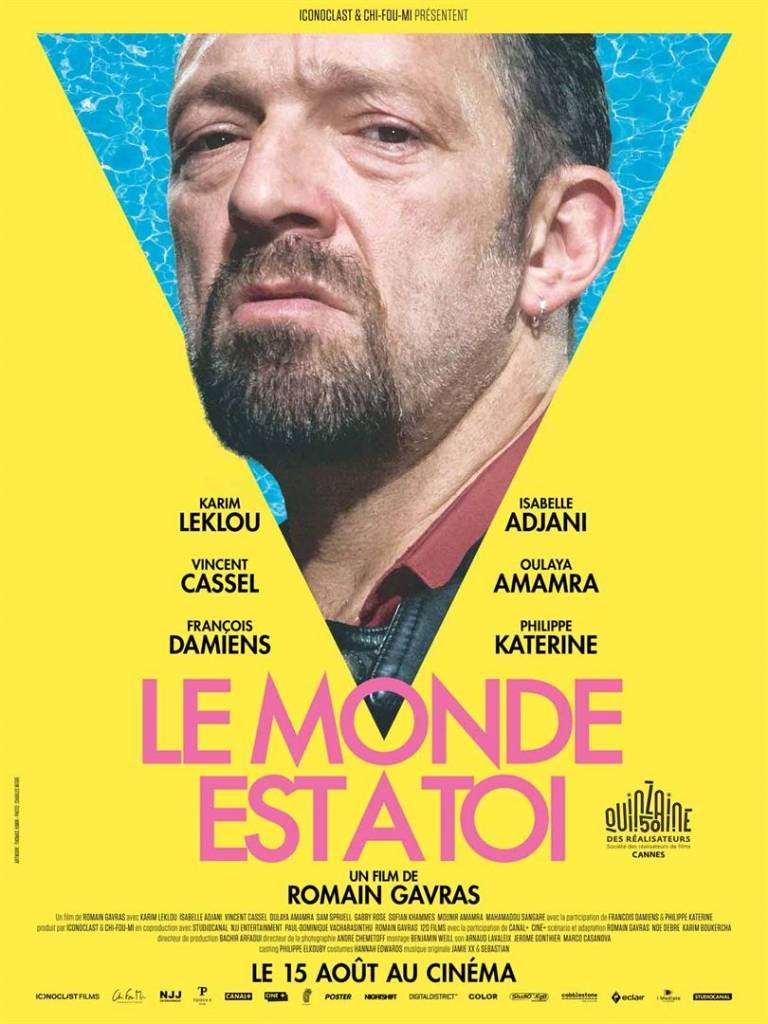 The plot, in Gravas' universe, starts out simple: with a crime, but not a smooth one. It gets complex. The criminals travel overseas. They are stuck in toxic relationships with their families as they dream of an easy life. They can't have it, but they will do anything for the million things they want (even if that anything means dealing narcotics and abduction).

In Le Monde est à toi we are introduced to the fluffy gangster universe by François (Karim Leklou) - better described as the good guy who takes good care of his mom, but who happens to be a drug dealer. He's an entrepreneur, a good soul that just wants a pool house and to get rich selling Mr. Freeze ice-cream in the Maghreb. Dany (Isabelle Adjani), François' mom, rules a pickpocketing gang devoted to luxury goods. Lamya, François' love interest, helps his mom steal Chanel bags and she's too busy having a breakdown with the universe to care about him. Henri (Vincent Cassel), the last piece of the puzzle, is his ex-father-in-law, still obsessed with his mom, who goes from the father figure to his partner in crime. The cast is the true crème de la crème of French contemporary film production.
The thing about Gravas' work is the brutality of his vision - his world is rough, honest, strong. The humor behind Le Monde est à toi, the way the cruelty of the world is somehow seen as natural, is an idea we are used to see in Tarantino, Soderbergh and Anderson's work, with a French touch we can't ignore.

Maybe we are forced to see the world as it is shown in his work, but it's not that common to see such a fun approach to the dark side of men. We may be stuck in our jobs, dreaming of a better life that never comes, but at the end of the day we can always dance to Africa, by Toto, like in a joyous moment in the film, and everything will be fine.
Listen to the movie's official soundtrack here: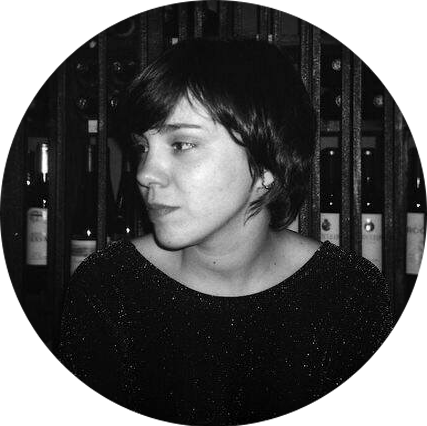 Filipa Henriques works at Portugal Film - Portuguese Film Agency, an institution for the advancement and widespread reach of Portuguese independent cinema. Her studies started in the North of Portugal at Universidade do Minho and continued onto a semester in France's Paris Descartes and a masters' degree in Lisbon's Nova FCSH. After interning at the world renowned film festival IndieLisboa and the documentary film oriented Apordoc - Associação pelo Documentário, she started work at Portugal Film two years ago. She is now completing her studies with a second masters' degree at ISCTE on the Arts' Markets and recently started to collaborate with the IndieMusic selection committee at IndieLisboa.