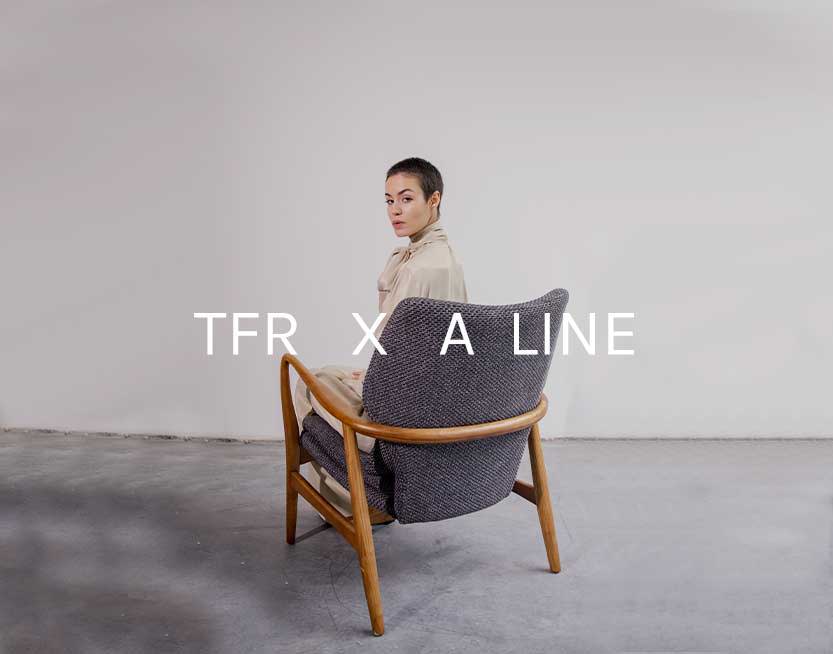 An exclusive capsule collection with A LINE that draws inspiration from the sophistication of the woman's body and is imbued with the Portuguese brand's carefree balance of comfort and elegance. Shaped from smooth satin, and as a nod to bespoke tailoring codes, all the pieces have day-to-night wearability and can seamlessly take you to something more sophisticated when enhanced by the matching accessories.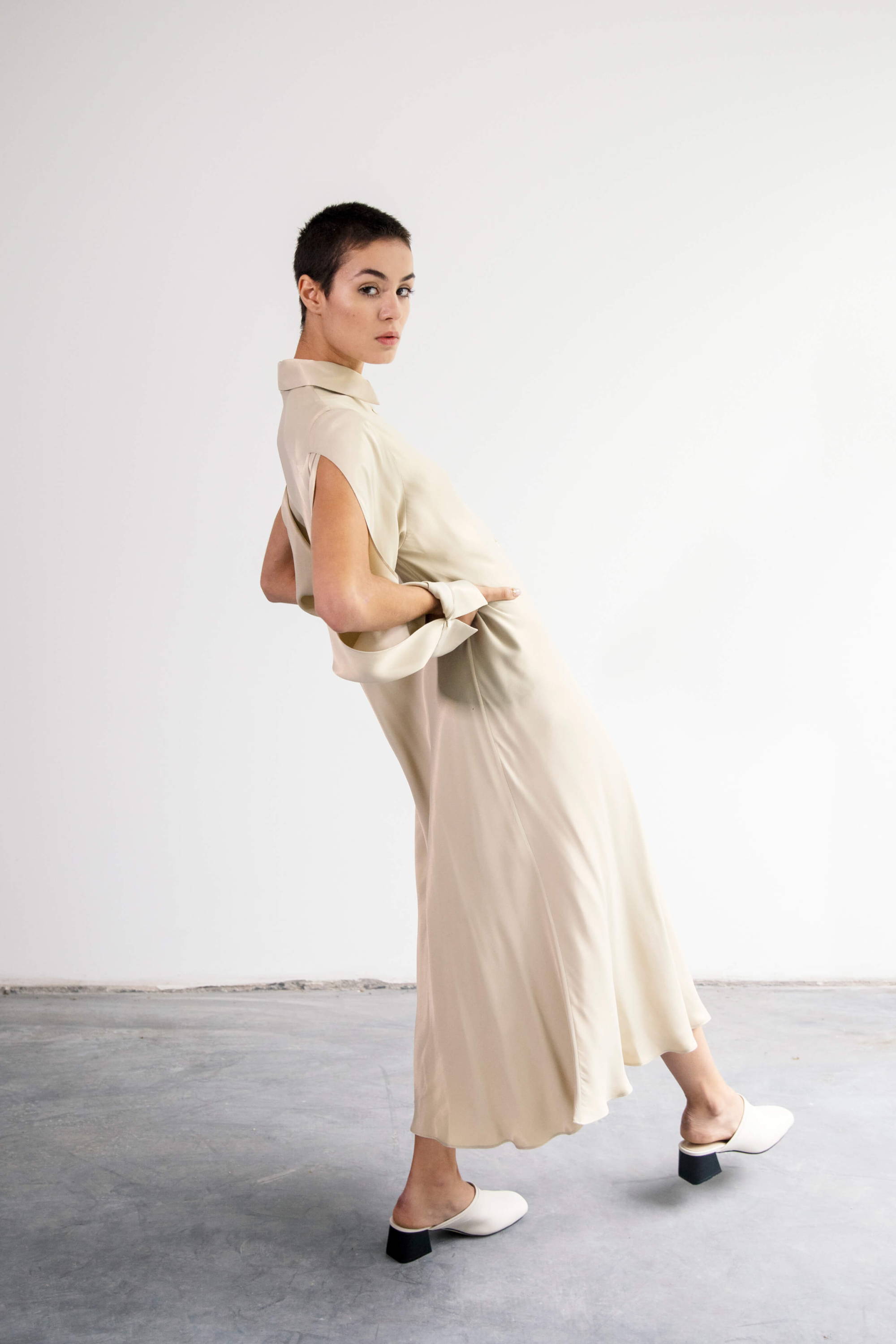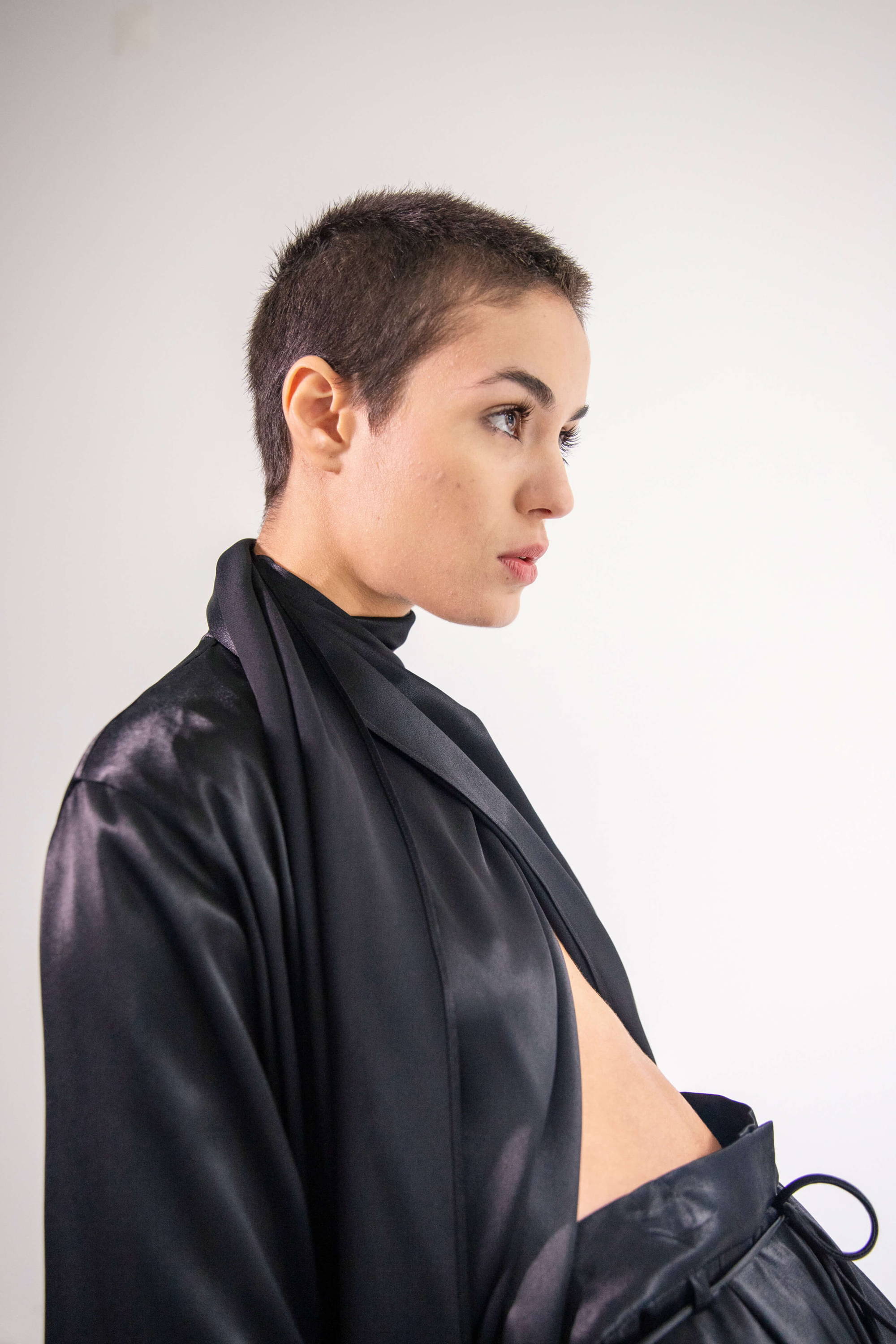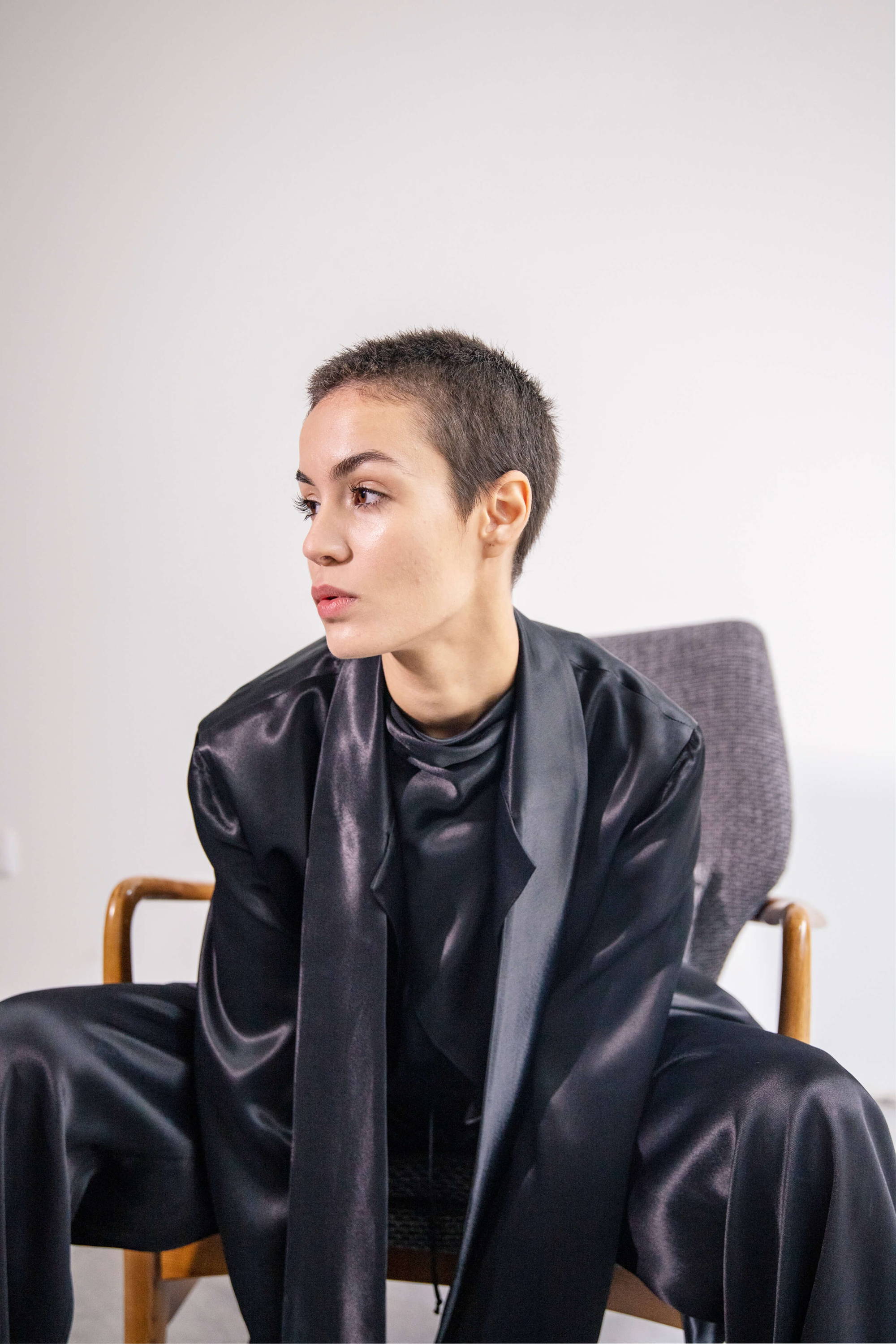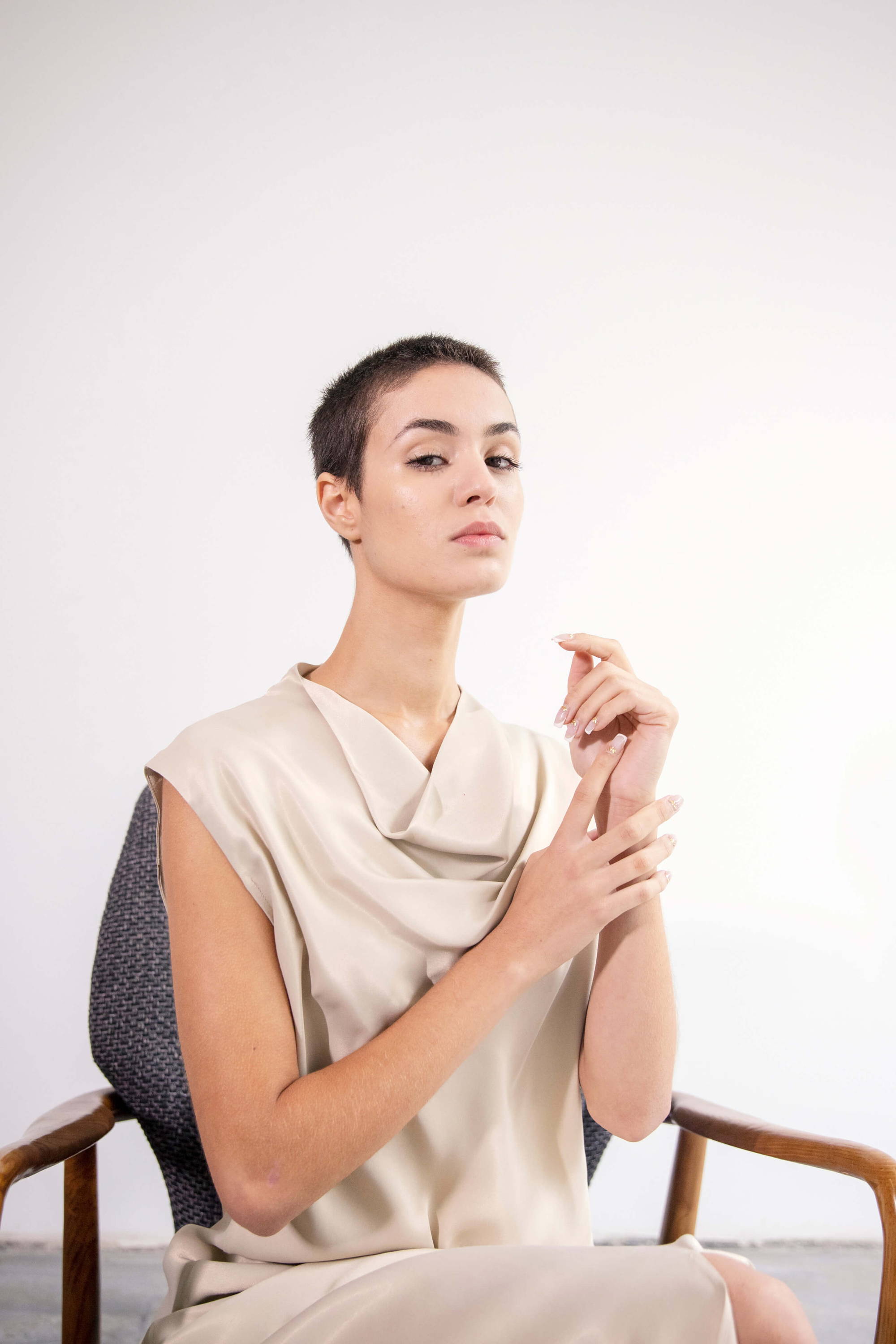 Into the artistic process
"Joan Didion declared blue nights as the opposite of the dying of the brightness – but also its warning. Without careful planning, the lights go up and down everyday – and so ourselves.
Clothes always served their purpose as textiles for language and although we do not all speak the same fashion dialect, there are shapes, sizes, colors and textures that transcend understanding. What is sexiness? What is femininity? What is power? Through this capsule collection, A LINE explores the versatility of garments and the capacity to communicate through our appearance.
With soft textiles like satin that express the natural movement of women's curves and loops that adjust to the body without constraints, the concept of social dressing becomes diluted into a twilight zone (even 'fancy' accessories from the collection – like purses, scarves and scrunchies – are a trap: they are made from waste). There is no schedule to regulate day and night, the dress code is made as we live, so simple, so natural. There is, in sum, plenty to talk about, with the silent language of getting dressed."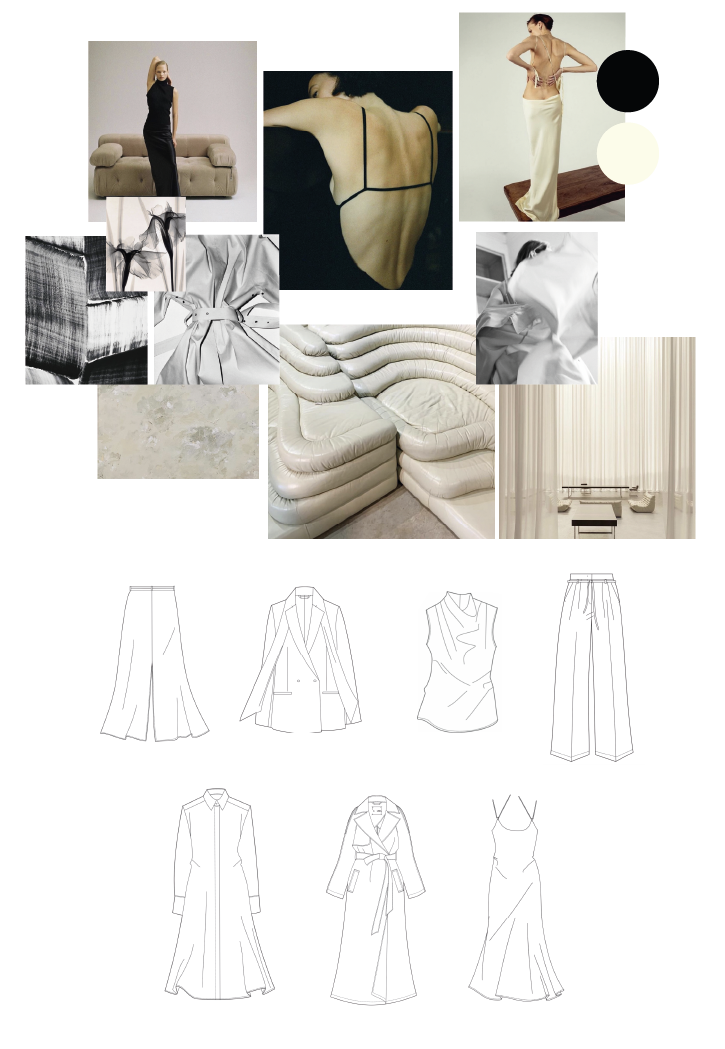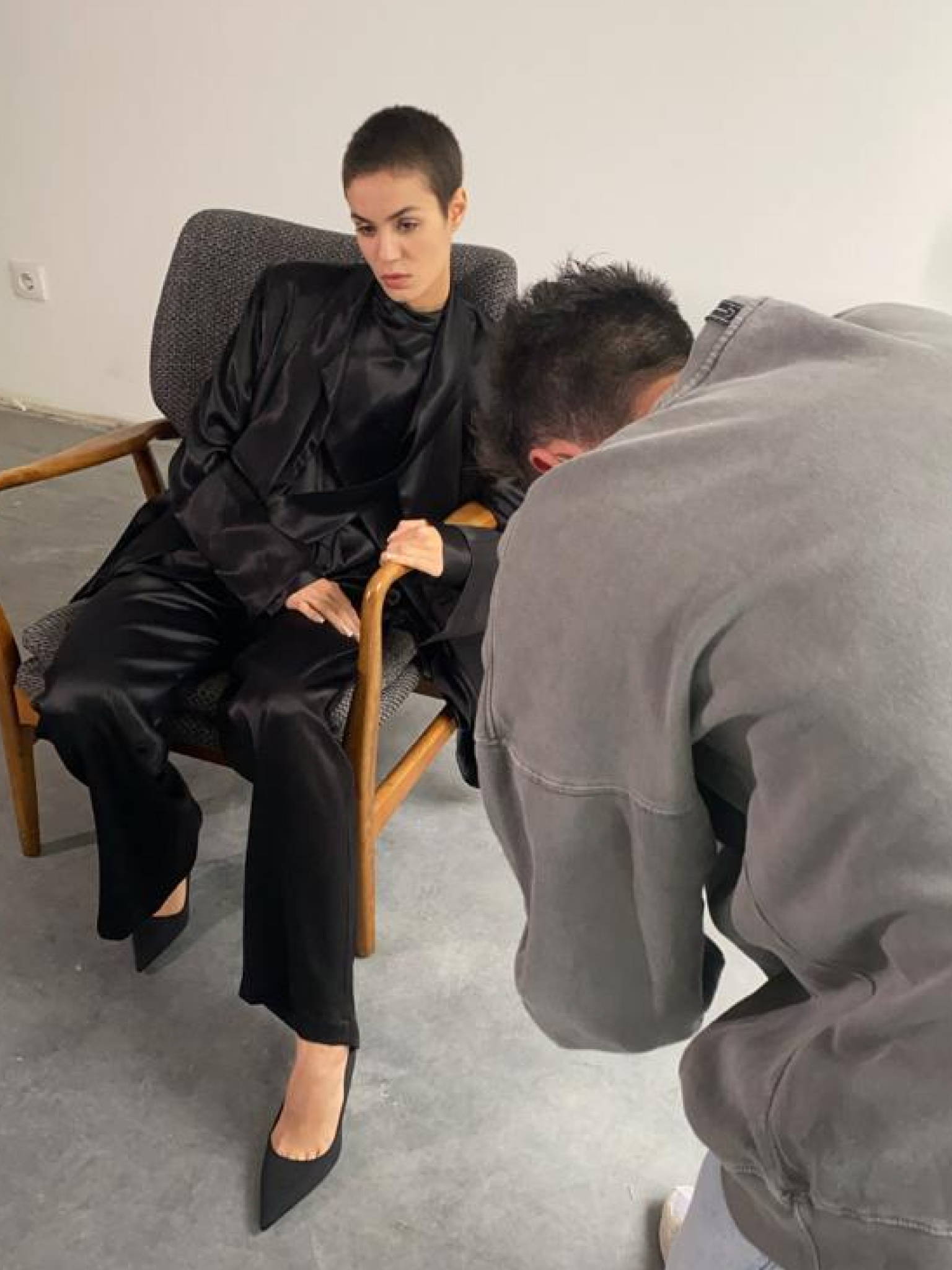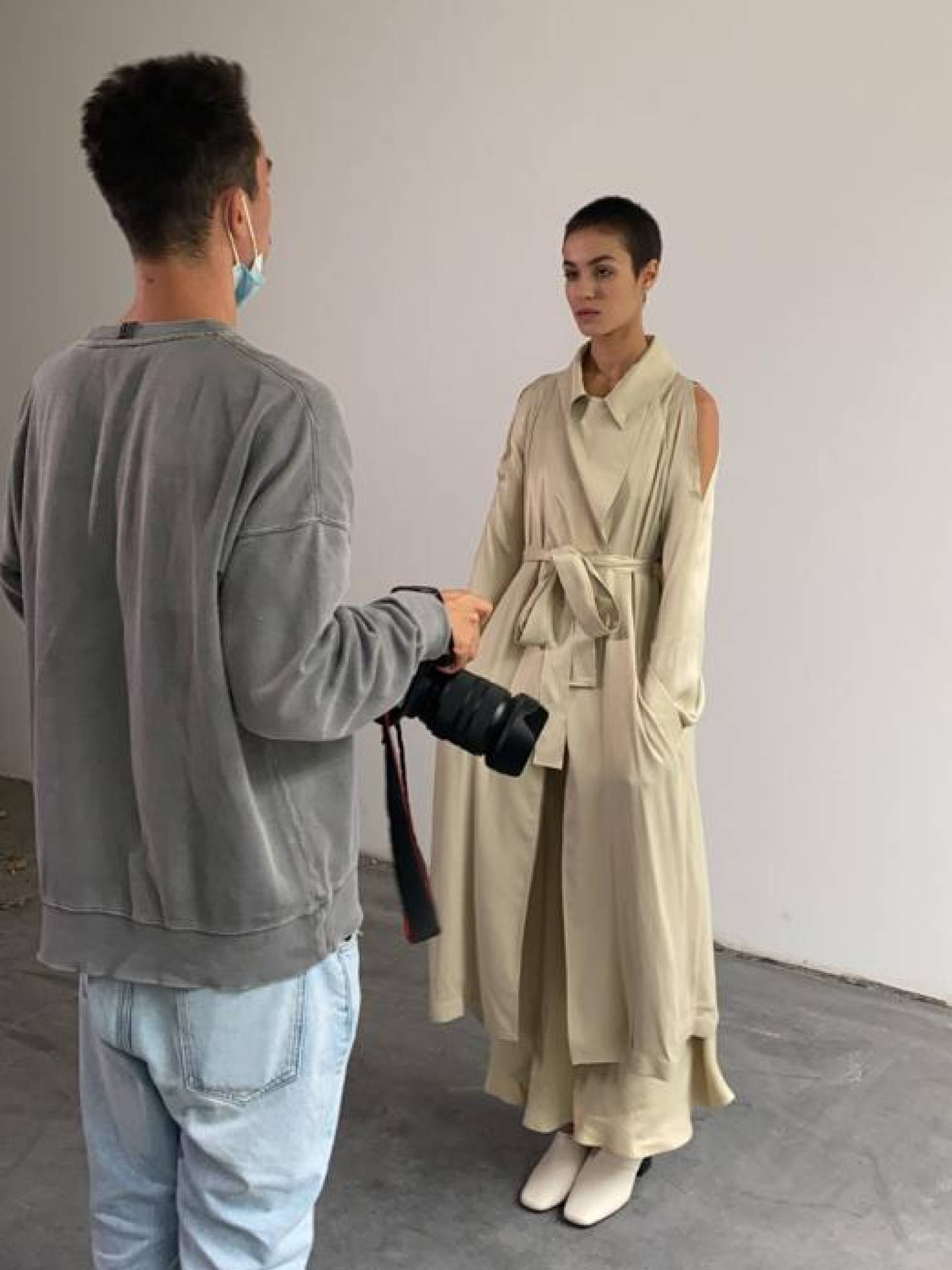 Discover over 100 independent brands.

30-day returns & exchanges.

New shipping rates to selected countries.