The Feeting Room Trindade
A The Feeting Room dá as boas-vindas à nossa nova Pop-up Shop, localizada no centro da cidade do Porto, junto à estação de metro da Trindade.
Nesta que é uma iniciativa proposta pela Câmara Municipal do Porto, que tem por objetivo dar palco a marcas inovadoras, expandimos o nosso âmbito físico de oferta com a abertura desta nova Pop-up Shop para que possamos continuar a crescer a nossa presença e entusiasmo pelas marcas de moda independentes.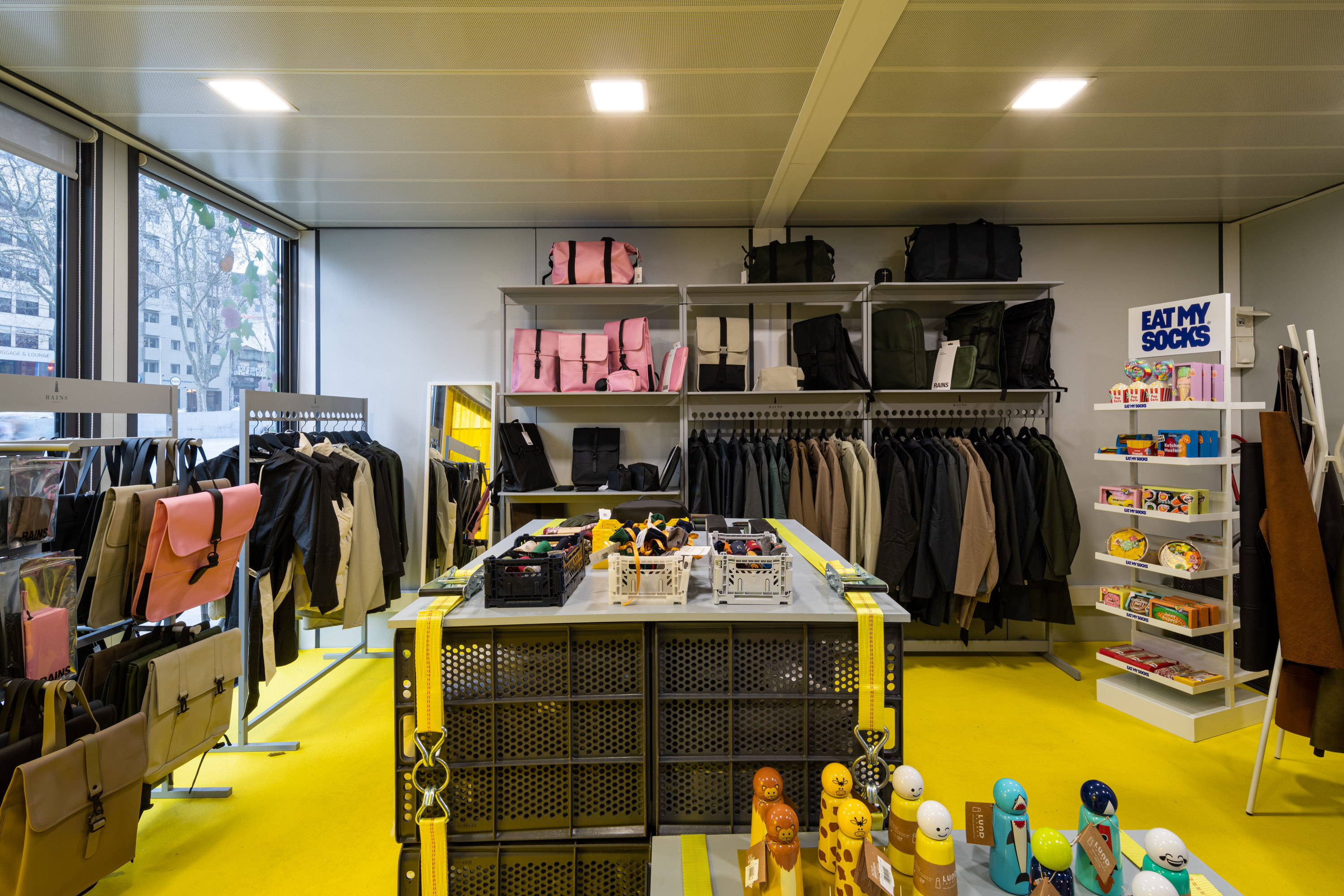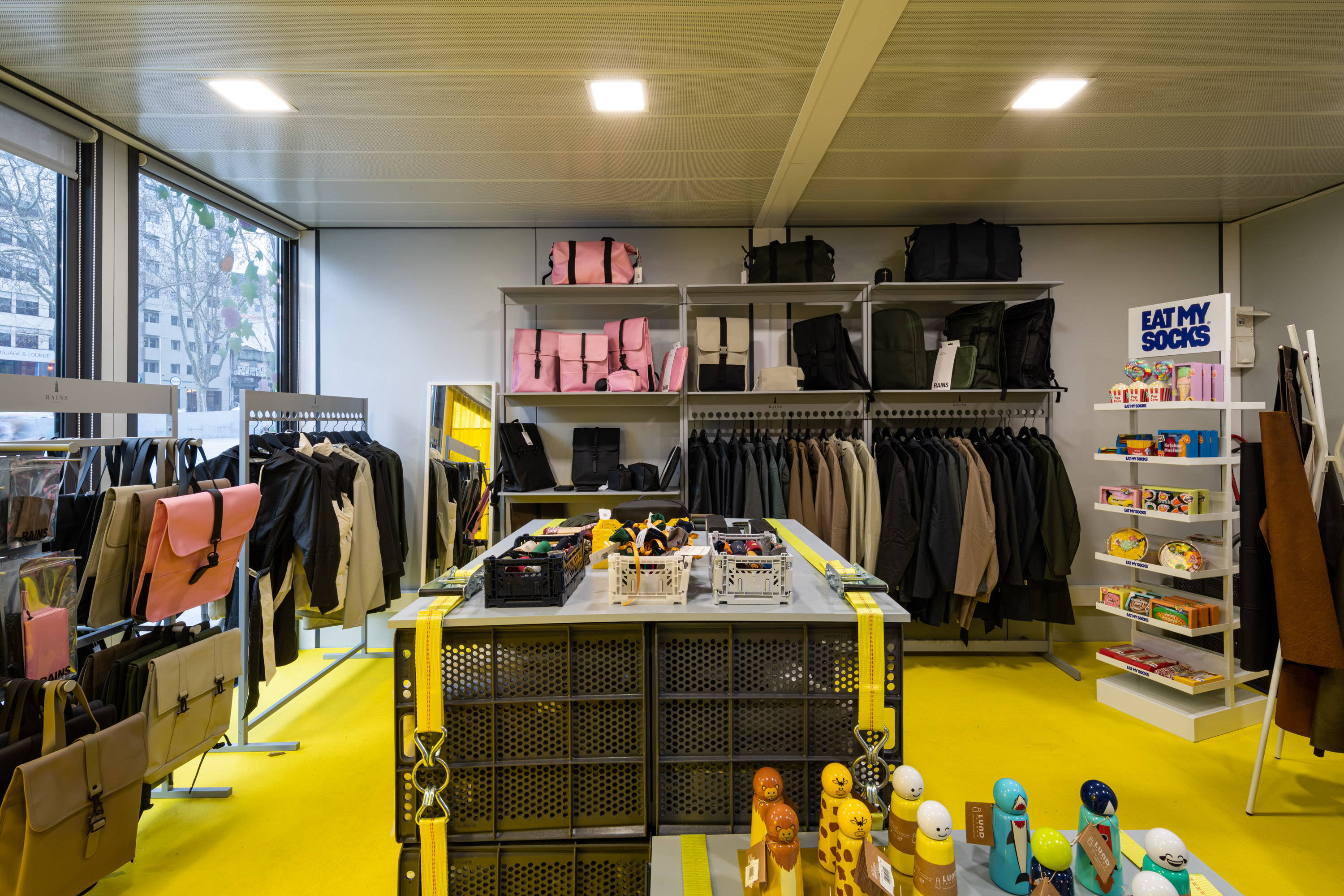 No momento, a oferta está, maioritariamente, voltada para ofertas, com uma gama variada de artigos que fazem as delícias dos mais pequenos, mas também peças mais arrojadas perfeitas para um público adulto.
A visão passa por ter disponível uma panóplia ampla de artigos que sirvam os gostos e necessidades de qualquer pessoa que passe pela Pop-up Shop. As marcas que se encontram atualmente fixadas são já conhecidas do nosso público e incluem, nomeadamente, Rains, Westminster, Lund London, PEZ, Eat My Socks.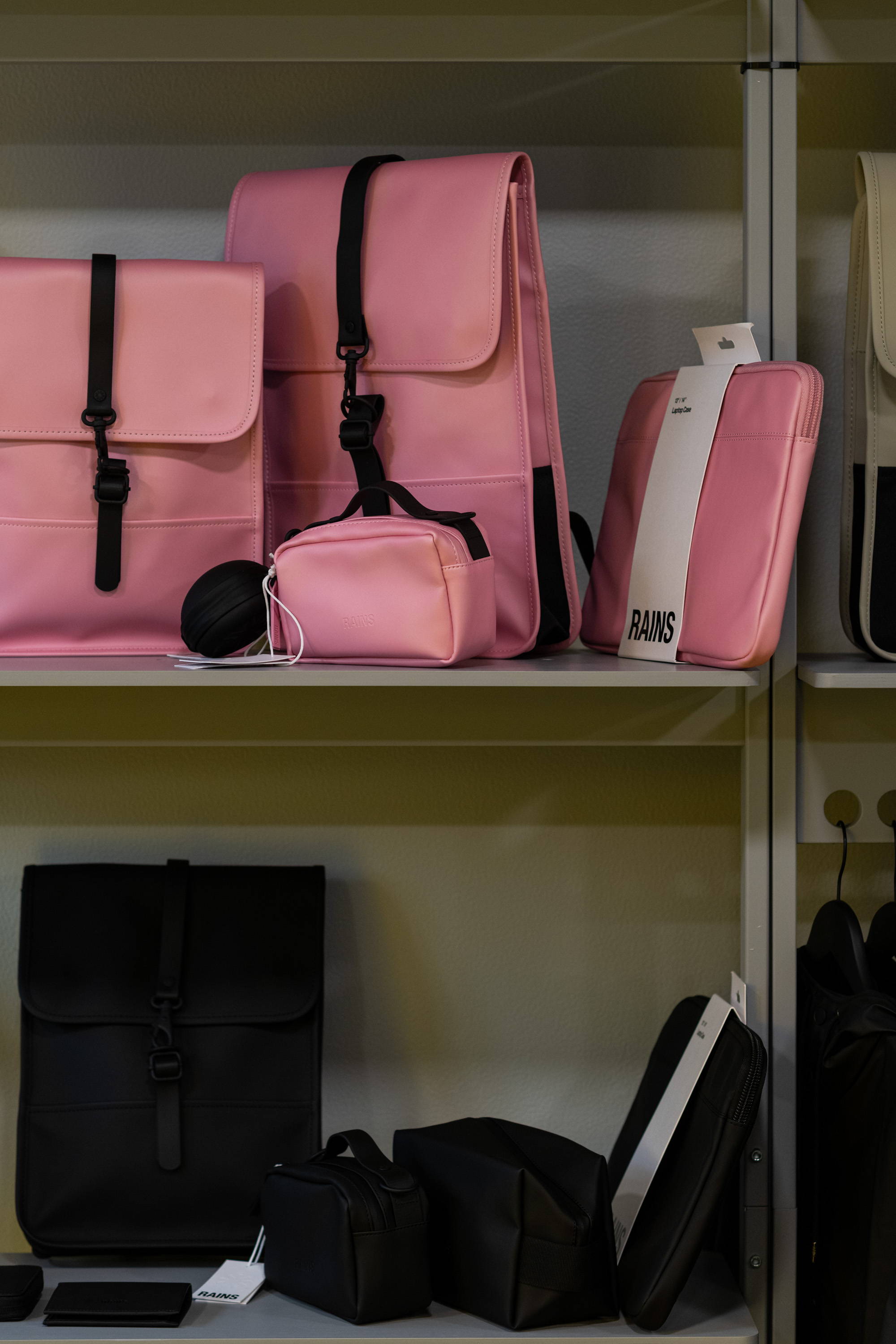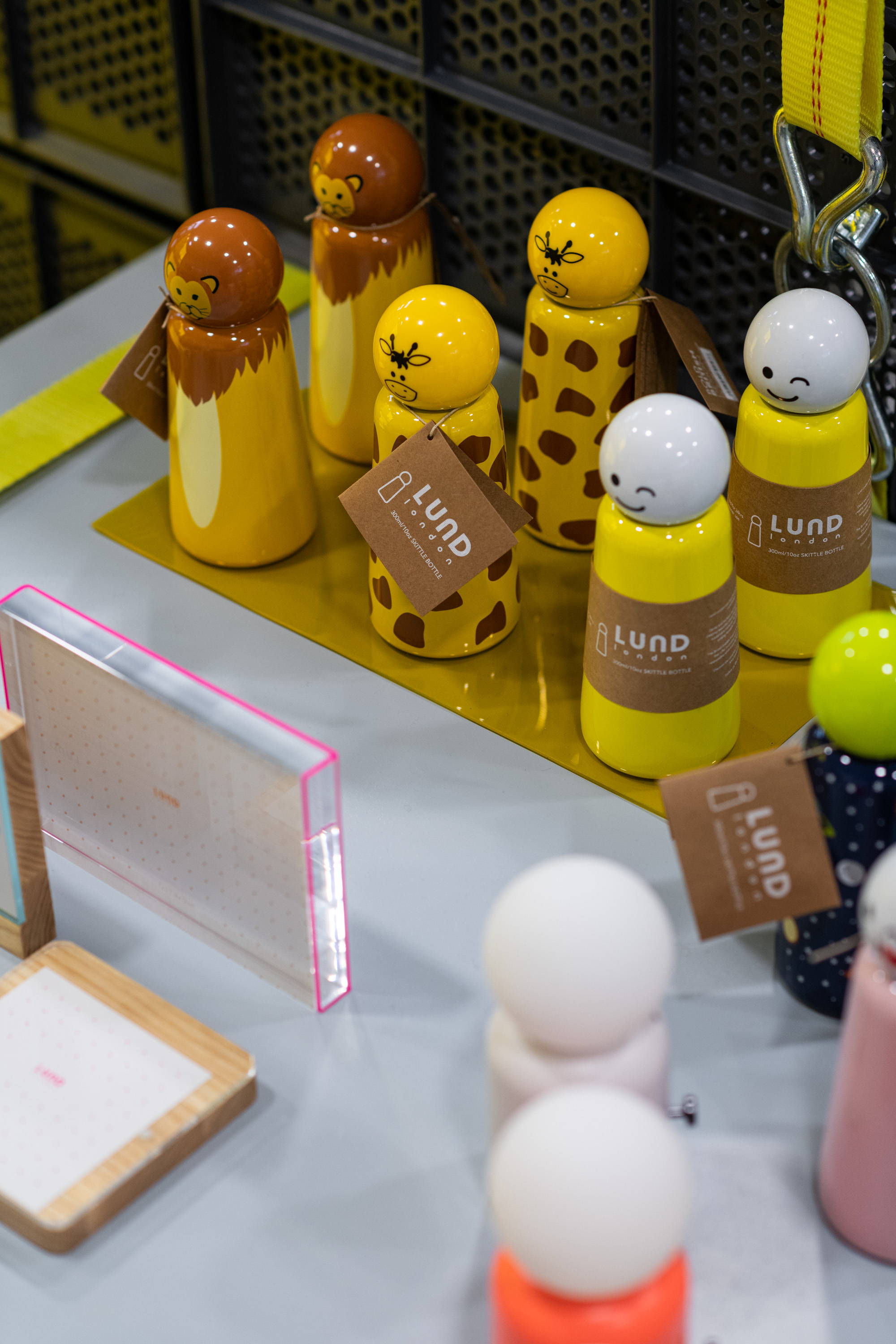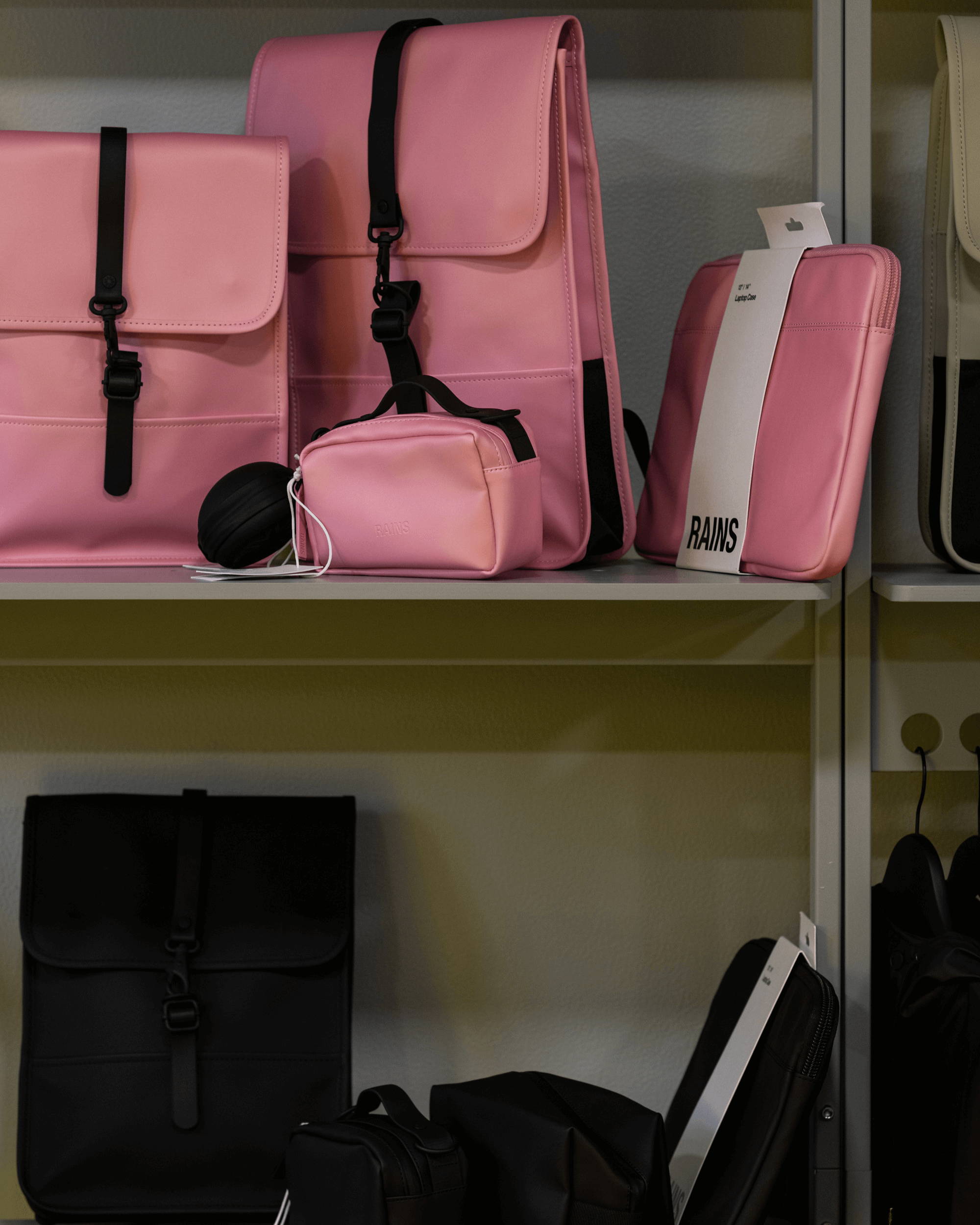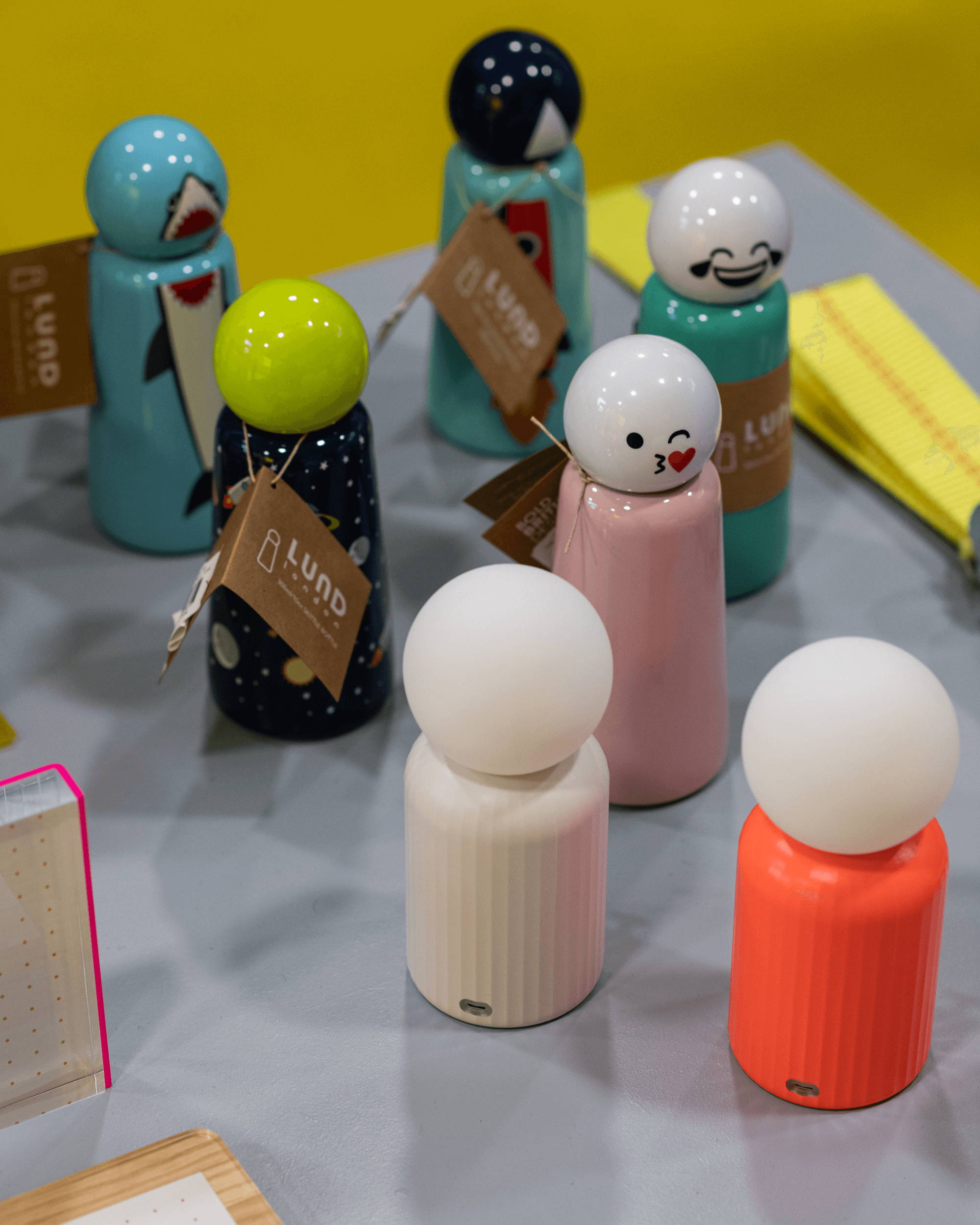 A ideia conceptual seria dinamizar, com o passar do tempo, a representação visual do espaço. O conceito atual, inspirou-se muito na estética industrial e a idealização do interior da Pop-up Shop foi integralmente pensada com o intuito de proporcionar uma ambiência street alternativa.
No entanto, o objetivo é haver alguma rotatividade no que toca ao produto e às marcas e expostas, por isso, prevê-se a reformulação ocasional daquilo que a Pop-up Shop tem para oferecer, de forma a preservar o dinamismo da The Feeting Room.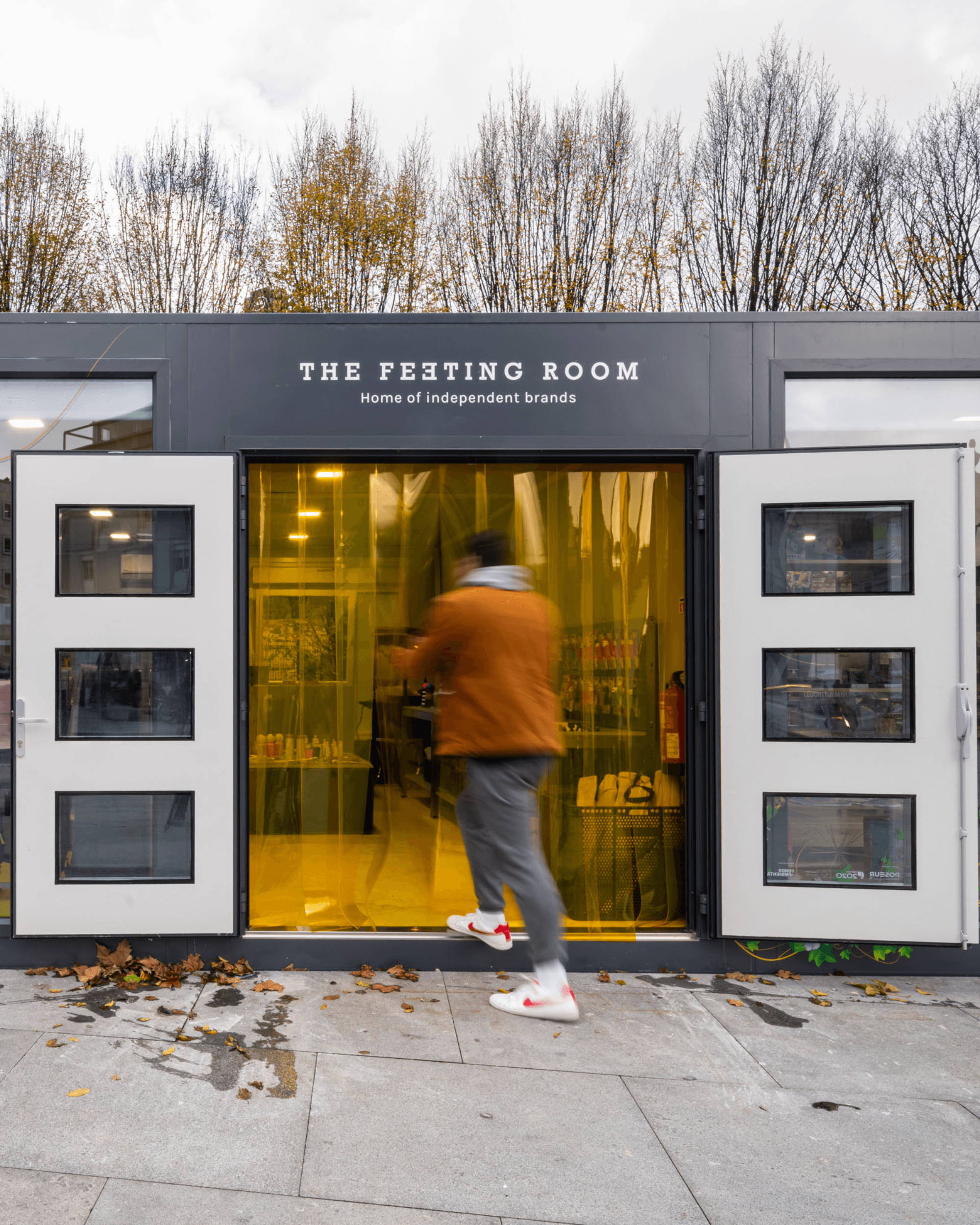 The Feeting Room Trindade
Junto à estação de metro.
You are in advanced mode.
You can turn it off in left sidebar. To use advanced options, you will need to enter your own Google Maps API Key.
Get Google API Key
Horário de funcionamento:
Linha D do metro, na estação da Trindade
10 minutos a pé desde a estação de São Bento
Qualquer comboio que tenha paragem em São Bento