Written by Maria Galvão de Sousa.
I never thought that my next article would be written whilst I'm in lockdown at home and that we would all be trying to cope with a worldwide pandemic. I've been writing about the fashion industry and sustainability since the beginning, so it would only make sense to reflect on how this pandemic is and will affect our industry.
The COVID-19 pandemic acts on a global scale, so we're all going through a similar challenge and economic impact. Factories slowed down with only a percentage of workers active and the rest at home or, in other cases, entire factories closing to fulfill lockdown requirements.
Physical stores closed and brands and companies started focusing their main efforts online.
Catwalk shows and presentations were cancelled or postponed and there's a cloud of uncertainty over September's shows and fashion weeks.
We've all had to adapt to work from home.
The main question is: What does this mean for the industry?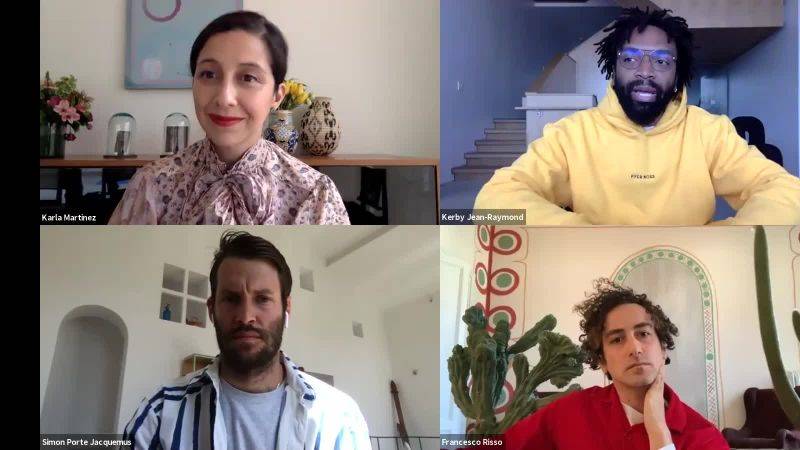 Vogue's Global Conversations; editor-in-chief of Vogue Mexico and Latin America's Karla Martinez de Salas talks with Simon Porte Jacquemus, Pyer Moss's Kerby Jean-Raymond and Marni's Francesco Risso

For a long time, change was forthcoming, with the fast-paced rhythm that exhausted designers have to release new collections, burned-out buyers from constantly travelling, factories helpless due to suffocating production deadlines. The industry needed to stop and reevaluate their business models and calendars. Amid darkness, we have to look at the bright side and look at this as the opportunity to reassess and make changes for better.
I've been talking with colleagues from the industry and following Vogue's Global Conversations, Zoom talks created by Vogue International featuring several designers and industry business figures. These are some key points that have been discussed and that I would like to highlight: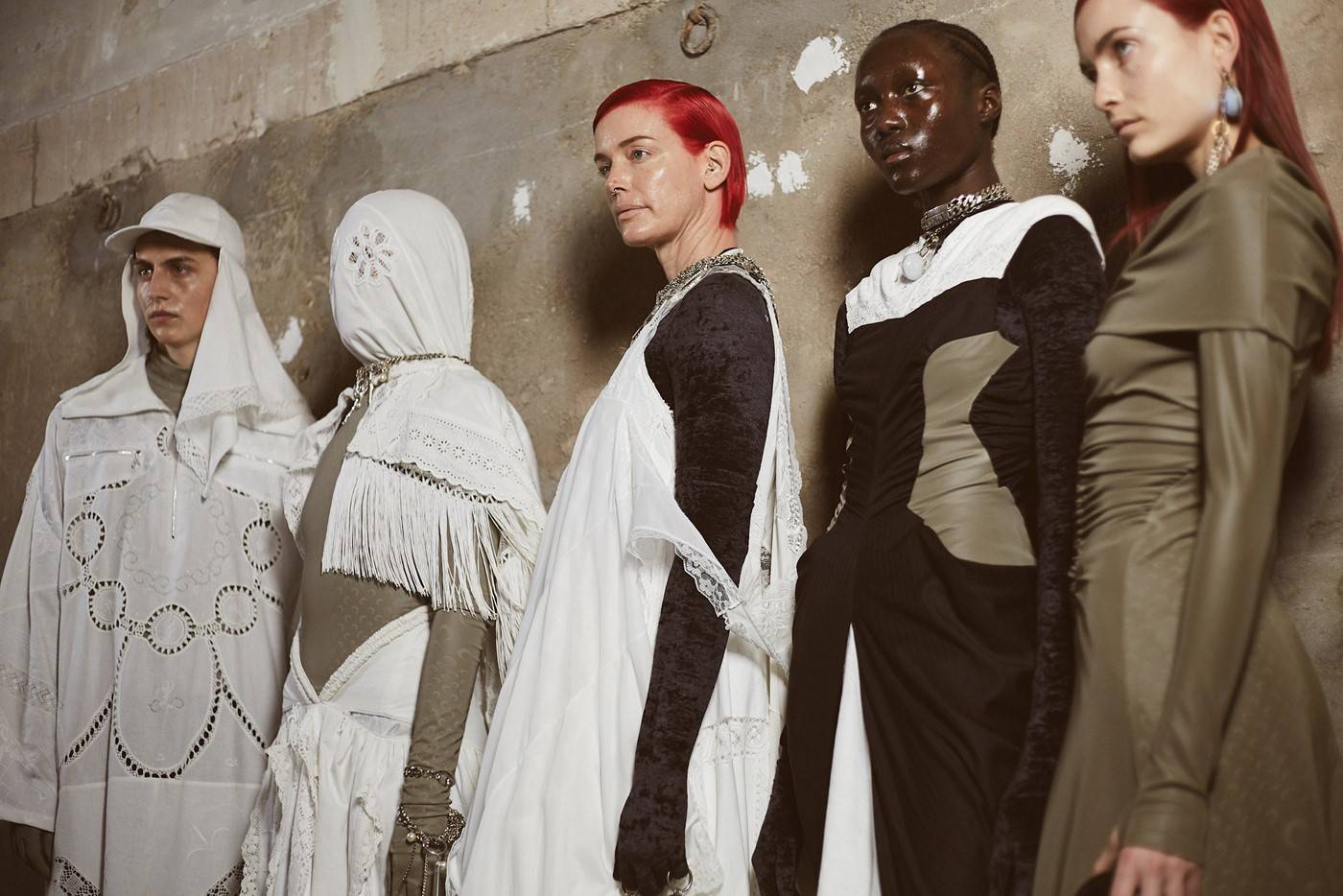 Marine Serre – AW20 Catwalk via Dazed Fashion.com

Revising the number of collections produced:
Brands divide their attention and efforts with too many collections over one year. From pre-collections, resort collections, haute couture, men's and women's.With the globalization, maybe it would make sense to merge men's and women's collections and merge pre-collection with mainlines. As Marine Serre said in a conversation with Leslie Sun, editor-in-chief of Vogue Taiwan during Vogue's Global Conversations: "[Two collections is] enough to make it feel relevant and new, to not repeat yourself, to upcycle, to recycle, to think about how you'll do your production. We talk about the shows and creativity, but it's also about what happens between the show and when you deliver the collection. It's a lot of energy to produce a garment, to make it with love in a good factory."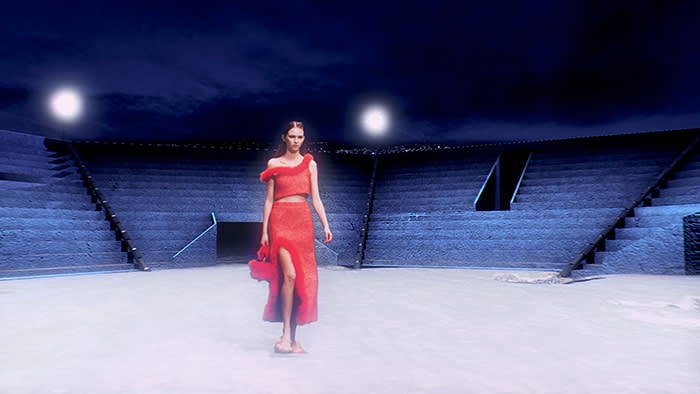 Angel Chen – AW20 Online Catwalk during Shangai Fashion Week

Reevaluating the runway show model:
Everyone knows that catwalk shows are the pièce de résistance for a brand's work. But it also means that thousands of people travel to NY, London, Milan, Paris and other cities for fashion weeks. This leads to a huge carbon footprint and a vast investment to put on a show, on the press, on buyers, on influencers.
In a time when we have to reassess resources, perhaps we should think of new ways to create a catwalk show, one example is a digital fashion show as Shangai Fashion Week did in the forefront of the COVID outbreak, by enlisting the help of Chinese e-commerce Alibaba to provide a platform for the shows on its Tmall live-streaming channel, with many of the clothes available to buy straight off the runway.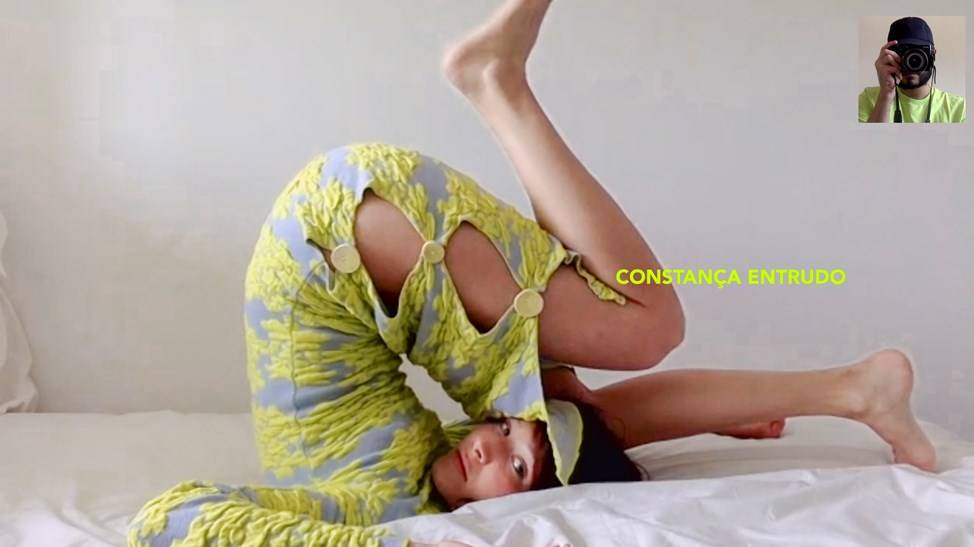 Constança Entrudo – SS20 Campaign "The Matter To Keep Ourselves Ourselves"

Looking at campaigns and how brands interact with their customers:
With a considerable part of creatives quarantined, there was a big question ahead, how to shoot campaigns, create content and editorials in this climate? Answering this question, fashion brands and magazines started fostering a sense of community through engaging content, virtual social gatherings and other creative initiatives, from Vogue Italia's Facetime shoot, Constança Entrudo's Zoom "The Matter to Keep Ourselves Ourselves" SS20 Campaign, Cristina Seewald's Virtual Show and Loewe's featuring artists who have been alumni of the Loewe Craft Prize.
Could this set a tone for future campaigns and for creating a community?

Sustainability and Transparency
Sustainability has been a recurring topic here at TFR Journal (check here, here and here). But now more than ever it's time to rethink brands and companies' sustainability values. First and foremost, transparency will be the most important asset in a brand when it comes to this subject: firstly to be able to fully track the production chain and secondly to be able to share with costumers the process, the origins of their fabrics, the artisans and techniques used, etc.

During these challenging times, the world community means more than ever. So, it's important to remind ourselves that we're not an island, we're all going through the same.
It's time to reach out to our peers and share experiences. It's time to connect and to collaborate.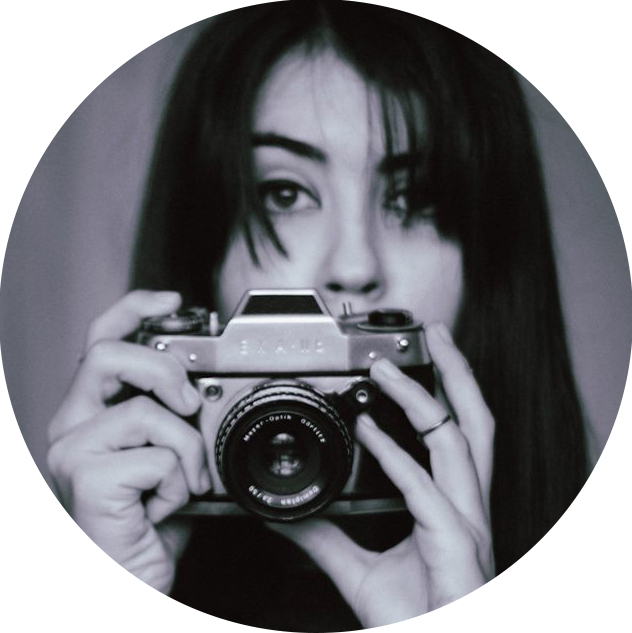 Maria Galvão de Sousa works in fashion production and communication. After her studies in Fashion and Textile Design, she lived half a year in London where she had her first real contact with the industry. For the past three years, she's been working with international fashion brands throughout the main fashion weeks helping them develop their business and communication strategy. She has also been an editor and curator for her own project and blog Contemporary Lives Here for the past 8 years, where she develops editorial content and conceptual campaigns for international and national brands.
Find her work at: