Written by Maria de Fátima Silva.
Hello to all of our pretty ladies out there who are struggling with the so many clothes nothing to wear drama, like me. Today I bring you something a little bit different, after constantly bringing you a list of fashion items that are trending at the minute and staple pieces you should invest in, for this post I took all of your different personalities and styles under consideration to give you a full look that inspires you. I promise you I won't get (too) excited with unicorn colors and extra bling bling, that's an acquired taste, I understand… maybe one day I will pull you into my kingdom of rainbows.
I'm a helpless one, I know I sound like an insensitive ogre most of the time but I actually have feelings and a pumping heart that's pretty lame and corny most of the time. I cried watching Bambi and all the Disney movies just to give you some perspective. For the sensitive hearts like mine a puffy sleeve is a must, pair it with pants, flats or sandals to make the look more casual and relaxed, wear a tiny heel for extra elegance, for accessories try girly details such as pearls and headbands, and there you have it a sweet look for the one who replies to the ex dm's at 4 am.
I don't fit here, in any aspects of my life, I'm an extremist, a more is more, all over the place mess, a drama queen, a circus show, just like this sentence. In other hand I love a minimal look, in everybody except me, I mean the bravery to choose not to use all the color palette at our disposition, it's savage! For our always sharp minimalists I present to you not a monochromatic look because you don't have to be plain to be minimal, go for pastel tones or nude and earthy colors to bring a bit of life, play with texture and proportions, try geometric accessories for that architectural drama. Minimal is about looking cool and effortless not like your grandma.
Insert rainbow cat here! This one is for the bold, the edgy, the one who is not afraid, the risk taker, the Katniss Everdeen of the group. Most people are scared to mix prints and colors and I get it, it may be a bit overwhelming and you may end up looking like a clown, but not if mixed in the right way. Try a palette that looks harmonious, if it helps put all the items together and if your eyes don't get sored than it worked. Use fun accessories to make it even more playful like a statement earring or even a belt. Funky shoes are always a plus and it doesn't matter what height or shape. The important is to have fun with your clothing and look like an abstract painting. I dare you to be bold, may the odds be ever in your favor.
This one is all about streetwear culture, for our sneakerheads and logomania addicts. For the masters of coolness and big headphone fans. Get inspired by hip hop legends, urban art, the 90's and the early 00's. From Aaliyah to Bella Hadid we are all getting converted to this huge millennial trend. Go for some jogging pants or jeans, in this case our old friend dungaree will be perfect for what we are trying to achieve, pair it with a t-shirt or even a crop top if you want a more glamour take in this style, use layers like a hoodie or a bomber, for a fresher tone a colorful shirt is a great choice for a layer and don't forget a sick pair of sneakers. There you have it, put your deuces up and swag away.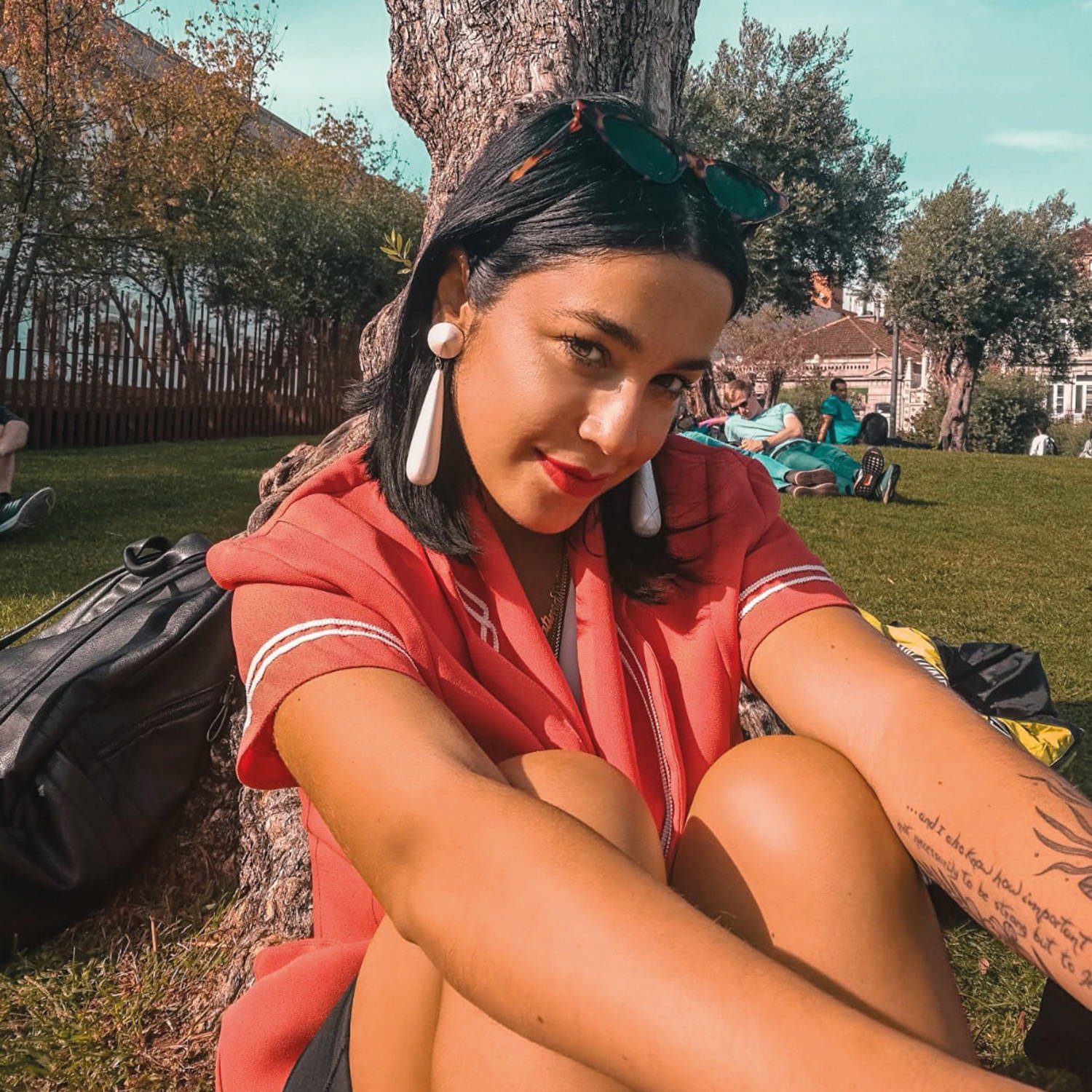 Maria de Fátima Silva was born in May 1991 meaning she's a bipolar Gemini. Usually pretty balanced except in the company of dogs. She actually managed to finish her degree in Fashion Design for her parents surprise, and was also an emigrant for a year in the lands of Her Majesty The Queen Elizabeth, where she studied Fashion Styling. She came back, she missed the food, the sun and her metal health. Fátima doesn't take anything too serious not even herself, except for fashion, vintage, dogs and binge eating!