Written by Maria de Fátima Silva.
Greetings from the Bahamas!
Just kidding, I'm writing from my velvet couch sweating from corners Ididn't even know existed, tried to go to the beach this weekend, had sand forlunch with 30 knots wind for dessert, they didn't serve mojitos so I went for a 10 feet wave to drink instead. Come to the North day said, it will be fun they said… don't get me wrong, I have 100 reasons to love the North of Portugal, the bipolar weather and the apocalyptic scenario at the beach is not one of them. The hate is pretty understandable since I'm from the sunny south side, land of the British from June to September, where the ocean doesn't freeze all your members and the wind is called breeze and makes your hair bounce like a Hollywood scene.
This year there's no British so half of the region is pretty much free for you to flip your hair without getting tangled. If you decide to leave your house remember to stay safe and keep your towel far from your neighbor, if you stay in the North of Portugal don't worry, the wind will eventually push you away from the crowd.
Here's what you should splurge on for this summer season, staying in or not, enjoying the sun or wind, these will remind you of the times where you would pack for a 2-week vacation in Greece, don't mourn those days, packing for your best friend's backyard is still totally worth some spending.
Let's leave Kenya for later, we can experience the Lion King next year, in the meanwhile maybe have a picnic and take your dog, you can pet him as you please and give him treats if he fetches the ball, on the bright side he won't try to eat your fingers. Take a walk in the grass, read a book by its shadow and listen to Hakuna Matata for a bit of ambiance, you can blend into the background with this green patterned dress, and make it your personalized Jungle.
Let's bring the wind subject once again into the table, it's a very delicate theme for me, it gives me the shivers, literally. This one will be pretty helpful in all your introspective walks by the beach. I can't promise this one will survive the wind of the North but if it eventually flies away imagine it lands at the hands of your future Ex? Sounds like a perfect love story to me, just make sure to wash your hands after the encounter, we never know…
Up for a weekend in the mountains? Far away from all the noise and people, just you and the nature, no mask needed. Never ever did we think we would miss the smell of flowers. Put on your big girl shorts, hiking boots, knee protection, first aid kit and phone on your pocket - not for the "Gram", just in case you need to dial 911 real quick if you catch sight a bear, or a squirrel for the ones more sensitive to the nature creatures. Click down here for the Dora and make sure you have an exciting trip!
The master-at-walking-in-heels genetics ended at my mother, I'm pretty sure my brother is better than me if that counts, for years I tried to act like a lady and failed miserably, sometimes I try to look like one and still manage to fail. If you're one of the unlucky ones who was born with waggling feet, well here you have it! They are made in Spain where you booked your now cancelled vacations, there's no need to go there and buy a pair, you can suck in heels closer to home, just get your shaky knees into the closest dock and pick a yacht to dream about.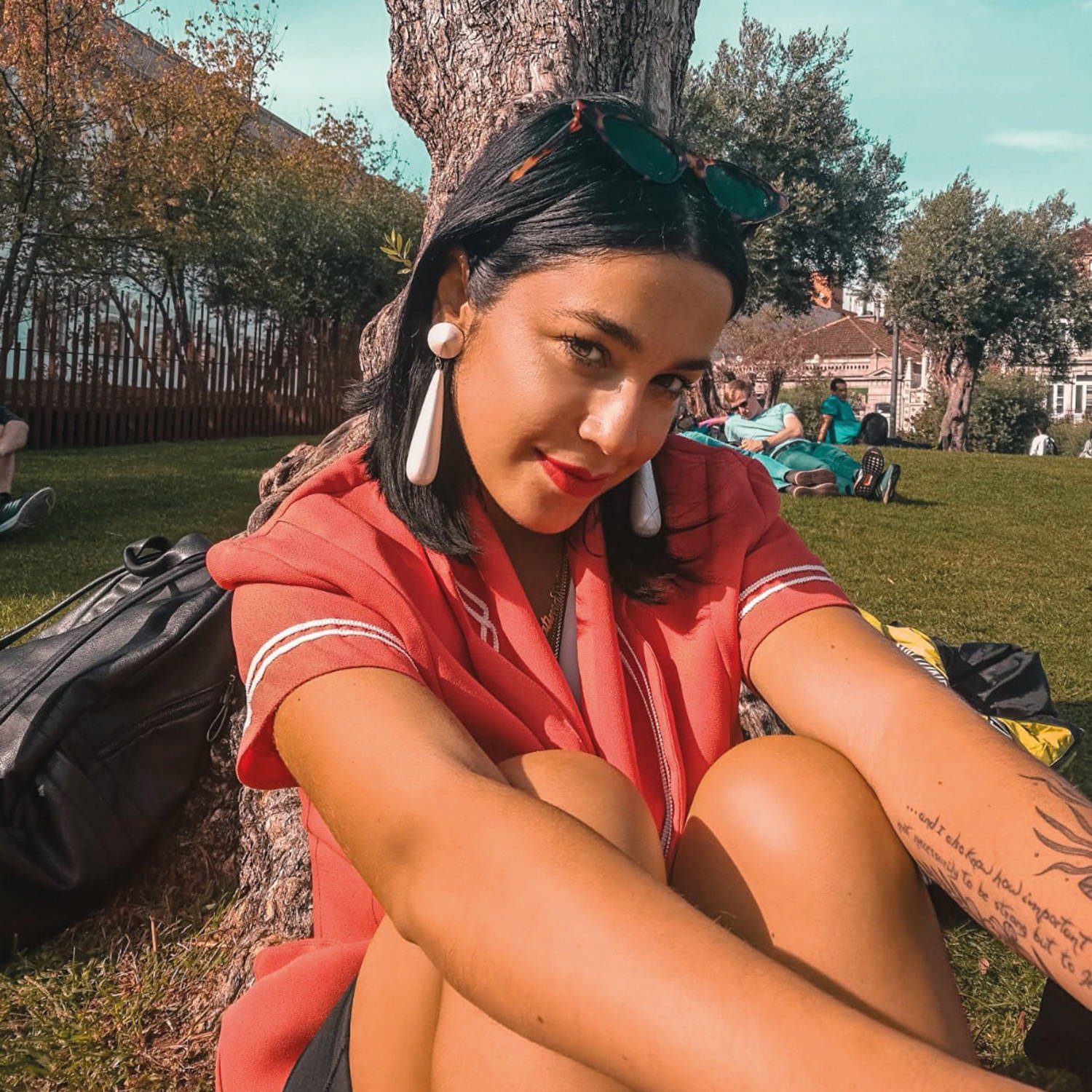 Maria de Fátima Silva was born in May 1991 meaning she's a bipolar Gemini. Usually pretty balanced except in the company of dogs. She actually managed to finish her degree in Fashion Design for her parents surprise, and was also an emigrant for a year in the lands of Her Majesty The Queen Elizabeth, where she studied Fashion Styling. She came back, she missed the food, the sun and her metal health. Fátima doesn't take anything too serious not even herself, except for fashion, vintage, dogs and binge eating!