Written by Miguel Vieira.
Picking up on the latest entry, there's more to Spring than the art of transitional layering. With its sunny, longer days, the season sets the motto for a dramatic change in the wardrobe of fashionable men. Similarly to what we witness in nature, there seems to be an emergence of colours, shapes and textures that overrun the crowded streets of urban environments, as soon as warmer days arrive. In an expected turn of events, the Wintery shades of black, navy and charcoal, give place to more playful, youthful versions. While there's no denying that brighter shades embody the very essence of Spring, this time around I wanted to bring your attention to an even more striking element: patterns.
With menswear essentials being somewhat more conservative and set in stone than their women's counterparts, the use of textures and patterns is one of the fundamental arts one must master in the path to the ultimate personal style. Some of the world's best dressed men are experts in the matter, seamlessly mixing a number of distinct patterns onto the same look. Stripes, checks, polka dots, paisley and florals are some of the best options men can choose from.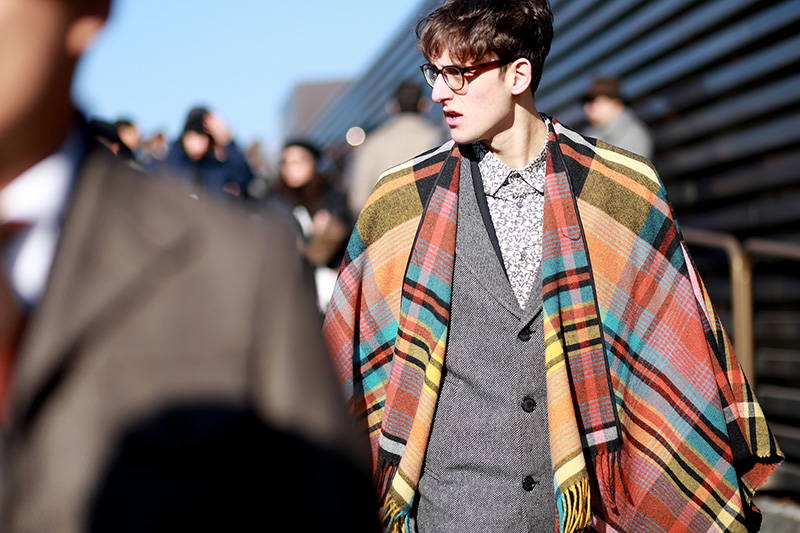 While the concept of resorting to pattern to elevate one's look and add visual appeal may seem intuitive at first, in practice, things become quite trickier. Achieving a perfect balance is key, as few other elements in fashion are as volatile or powerful – pattern can as easily ruin an entire outfit as it can elevate it to brilliance. Depending on the occasion, there will be times when a tone-on-tone subtle pattern can go a long way, while on others encourage the use of bold, contrasting patterns. As menswear embraces more creative freedom, men are now offered a wide range of options to choose from that go way beyond the traditional Bengal stripes or Gingham: florals, geometric or abstract patterns are now easily found on most collections.
With that being said and without further ado, here are the fundamental rules of thumb to wearing patterns:

• Start small: if you're on the verge about playing with pattern, start small. Accessories such as socks, scarves, pocket squares or hats are the perfect option to gradually add pattern to your outfits. Pulling it off on larger garments such as suits or outerwear provides much more of a challenge, if nothing else, due to much larger area the pattern will be spread across.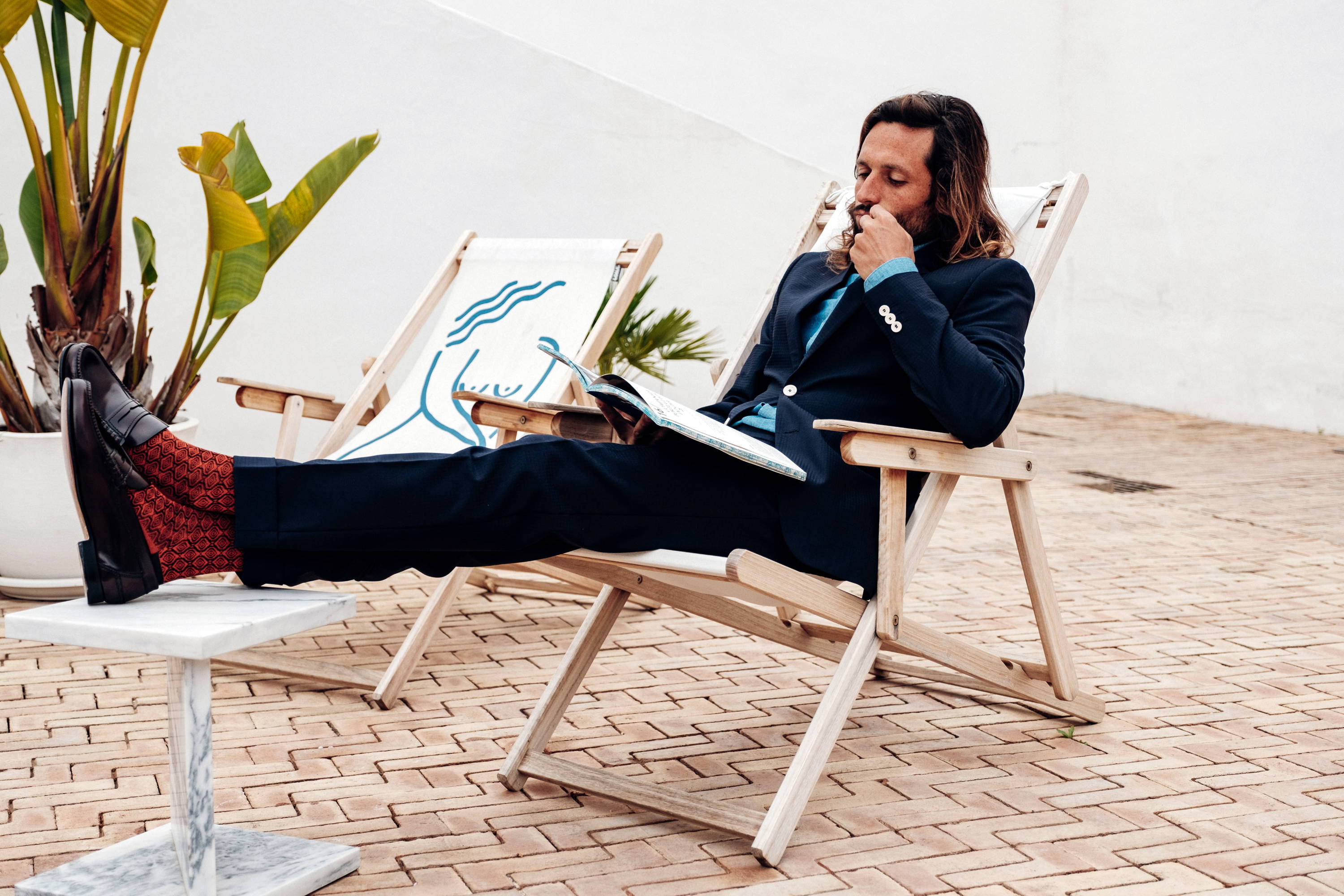 • Complement instead of contrast: The temptation to go big on stripes, checks or bold florals in contrasting colours is a given. However, this is usually when things go wrong – you're already adding some extra flare with the chosen pattern, there's no need to go all-in and add too much contrast. Opting for shades that match or complement the remaining pieces on our outfit is the perfect way to cut your teeth in the world of mixing and matching.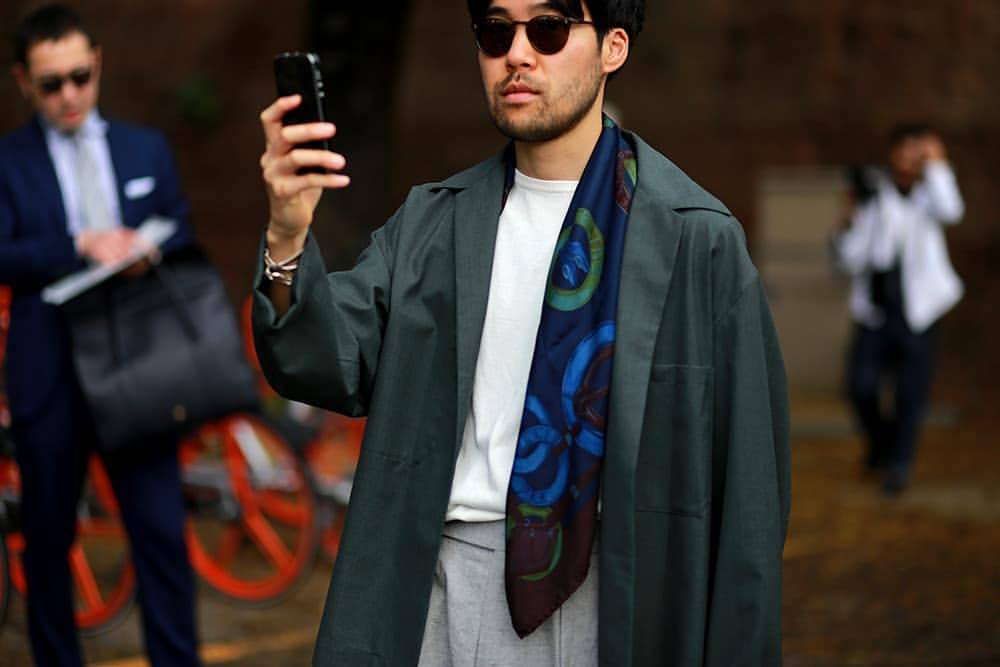 • Checks and Stripes go together: as do other combinations. Long goes the time when only variations on the same pattern could be paired together. Experiment with different combos and see what best suits your personal style.
• Play around statement pieces: if you go for one visually striking piece, try balancing the rest out the outfit so it doesn't look too loud or clownish. As with so many other things in life, balance is key.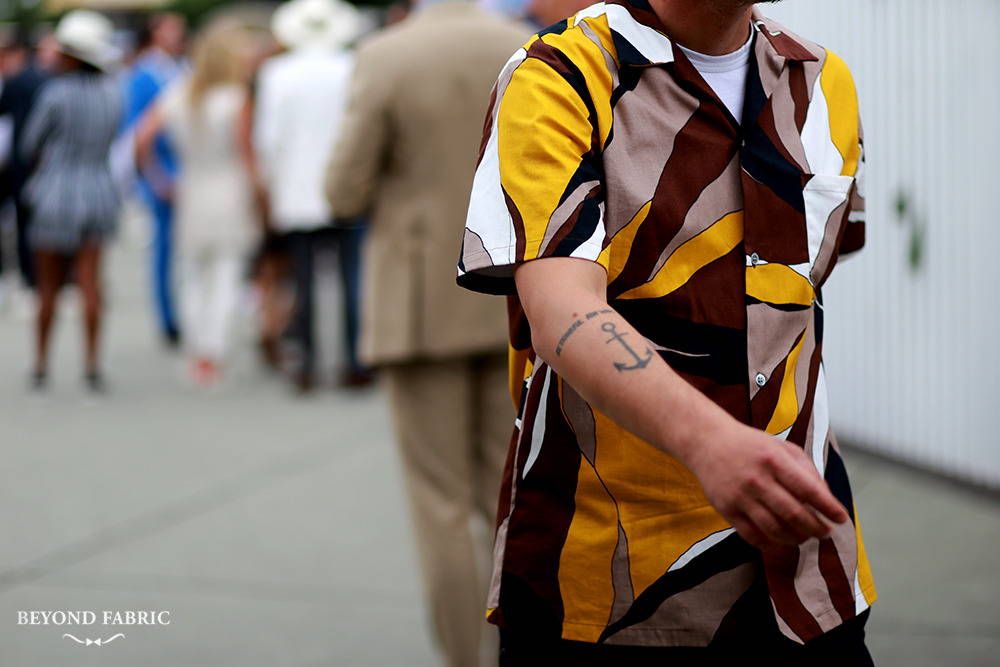 • Scale is everything: experts in pattern matching make the most of this rule. In order to successfully pull-off several patterned garments in one look, the most important element is the scale of each pattern. Be them similar or not, it's important that they differ in size and rapport. Some advocate that a crescendo is the way to go, with the smaller size on the innermost layer and then slowly increasing in size towards the outermost layer.

• Bend the rules: these are meant to be mere guidelines to get you going. As you feel more confident in your matching skills and confident of your personal style, try bending these rules to your personal taste and don't be afraid to make mistakes, it's all part of the process.