Written by Maria de Fátima Silva.
Hi there sweaty creatures around Porto, here's the melted popsicle who doesn't want to play these hot games ever again. Yesterday my neighbor kindly created an improvised Caribbean resort in her backyard for her kids with small rubber pools, there I was envying the toddlers begging in my mind to join that sunset party. How I miss being 5 again and annoying my mom to set up the yard so I can pretend I'm a mermaid in a 1meter pool that felt just like the ocean to me. For the moms and dads that make all the petty and winey kids wishes come true just to make sure they don't complain about having soup for dinner, here's some small cute pieces that will make your little ones survive this burning summer, you might have to rethink about the soup though.

Look at these adorable sandals, they almost, almost, come in my size. I don't often wear kids clothing even though I could easily fit in them since I pretty much look like one, but these would go straight into my shoe collection and match my entire closet. Moms with cool kids these are for you, literally for you if you wear size 34, and If they eventually eat all the soup would you please treat them to a pair.

Country side family trip? We got your girl with this fresh flowery jumpsuit, pair it with side pony tails and a little basket so she can pick up some daisies. If she falls and scratches her knee make sure you got it on camera because she will still look darn cute.

This one is for my neighbor so her girl looks flawless in her tiny resort, sipping some orange juice in her chair getting her tan on point. The good thing is she doesn't have to worry about her summer body for 10 years, hopefully for the rest of her life, so she can just enjoy being the adorable, fierce little kid in her ruffled bikini diving into the pool hoping she turns into a mermaid.

Well the apple doesn't come far from the tree is what they say. And boy oh boy, girl oh girl, the things parents hide in order to give us life lessons, barely do we know what crazy stuff they were into back in the day, with those crazy haircuts and Woodstock inspired outfits. For the party animals with kids that already have the moves like Jagger this one is for you.

This one is specially for that play date, where the moms get together and share all the fantastic achievements of their kids like the great artistic skills they have or how they read a full sentence without help, all this while watching them eating sand off the playground. I have to thank my parents for always bragging about me no matter what weird stuff I did or stupidly I acted, they always made sure to remember me "You're doing amazing sweetie!"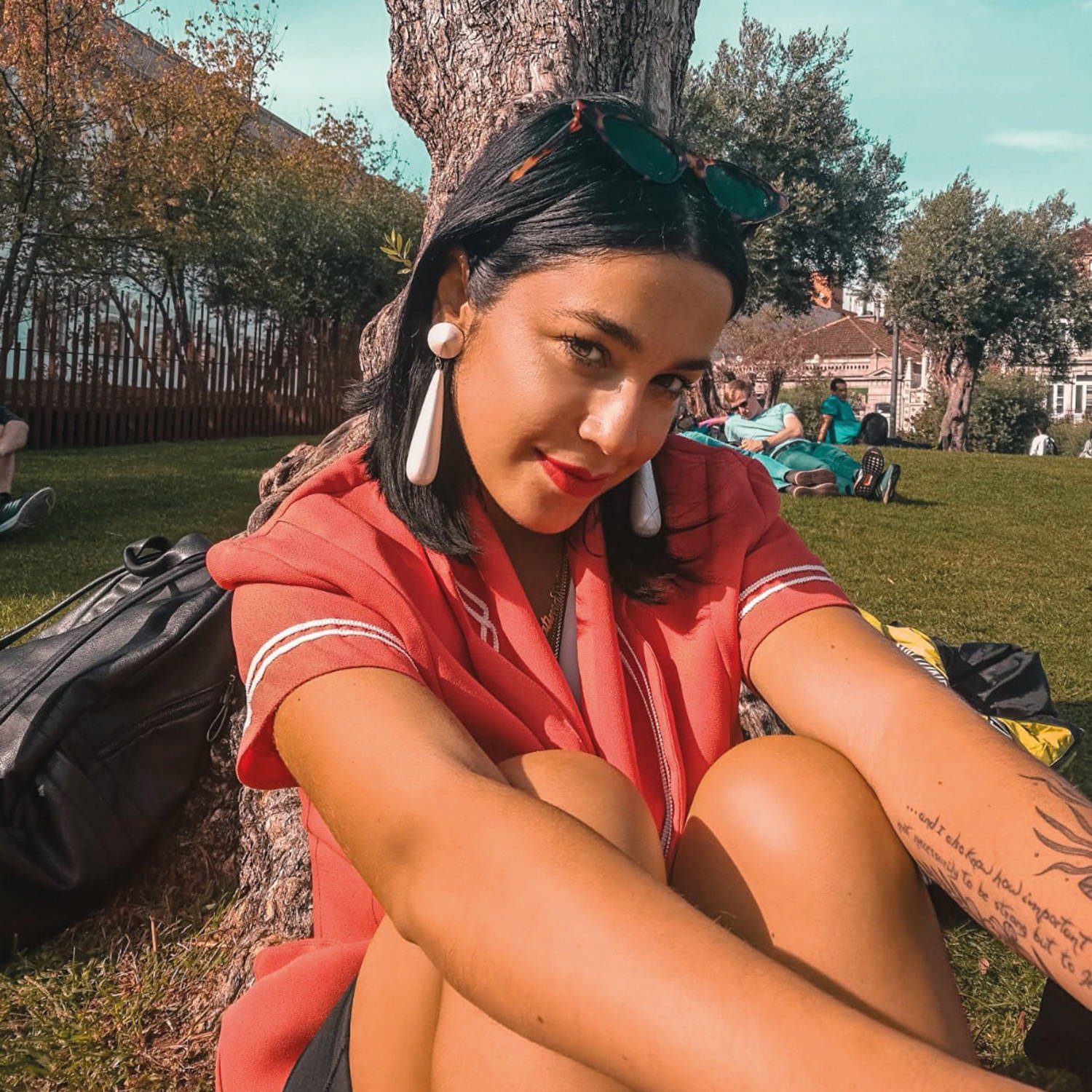 Maria de Fátima Silva was born in May 1991 meaning she's a bipolar Gemini. Usually pretty balanced except in the company of dogs. She actually managed to finish her degree in Fashion Design for her parents surprise, and was also an emigrant for a year in the lands of Her Majesty The Queen Elizabeth, where she studied Fashion Styling. She came back, she missed the food, the sun and her metal health. Fátima doesn't take anything too serious not even herself, except for fashion, vintage, dogs and binge eating!