Written by Maria de Fátima Silva.
Howdy fellow earthlings! It's your favorite time of the year, not Christmas or New Year's Eve and no Happy Hour. It's Sales time! If you've been staying at home during these times, keeping yourself and your wallet safe, with no dinner dates at the restaurant and 10 cocktails at the bar, I'm pretty sure you saved enough money to go crazy on a sales spree. The good thing is you can get those staple pieces you wanted to splurge on for way less! See there's a positive side in keeping your party animal closed in a cage.
The Statement White Shirt
Getting a simple white shirt can be difficult sometimes, you can look a bit too formal and serious or even sloppy and plain if the fitting or fabric is all wrong. So here's how you give a bit of sass into a simple white shirt, with a statement buckle in a wrapped belt. It will accentuate those beautiful curves and make the whole outfit more put together.
Here's the perfect dancing shoe, it screams disco night and takes us all the way back to Studio 54 in all the funky outfits with sequins and fun patterns. Having no clubs to show people how to boogie, you can always turn your living room into your own 70's dance floor, no disco ball needed, these playful sandals alone will make you the spotlight, even in a white shirt.
No closet is complete without a good pair of jeans in a perfect washed denim and the right flair. These straight button up dark jeans have the perfect shape and length to hug your lovely lady humps. Now that you got the belted shirt, the funky sandals and the perfect pair of jeans let's pray to the sales gods and thank for these wonderful finds that will beautifully stand in your wardrobe for the next couple of years.
Now for the gentlemen. We all know you are bit more contained when it comes to spending on clothing, so for all the guys who like to buy smart and save some money here's what you should invest in.
Here's everyone's favorite, the one piece that will keep you warm during the winter time, I know we're at the peak of the Summer right know and you've been spending most of your time only wearing shorts and flip flops but this one you will wear all the winters to come and keep the ladies safe from the cold. No deal breaker for this wind breaker.
Ahoy! To the sailboat owners over here - minifigures and pinterest pictures count. Looking like you just landed after 5 months in the sea sounds just great to me, we love a man in a uniform and this is the casual way to wear it, throw some jeans on or shorts, even panties work, all the ladies will see land in sight!
Yes it's still on trend and there's a reason for that, comfort and swag, that's the word kids use now, cool is not cool anymore and classic white sneakers get a thumbs down. Get all the hype you need and turn into a sneakerhead or sneakerdad as you prefer with these kicks.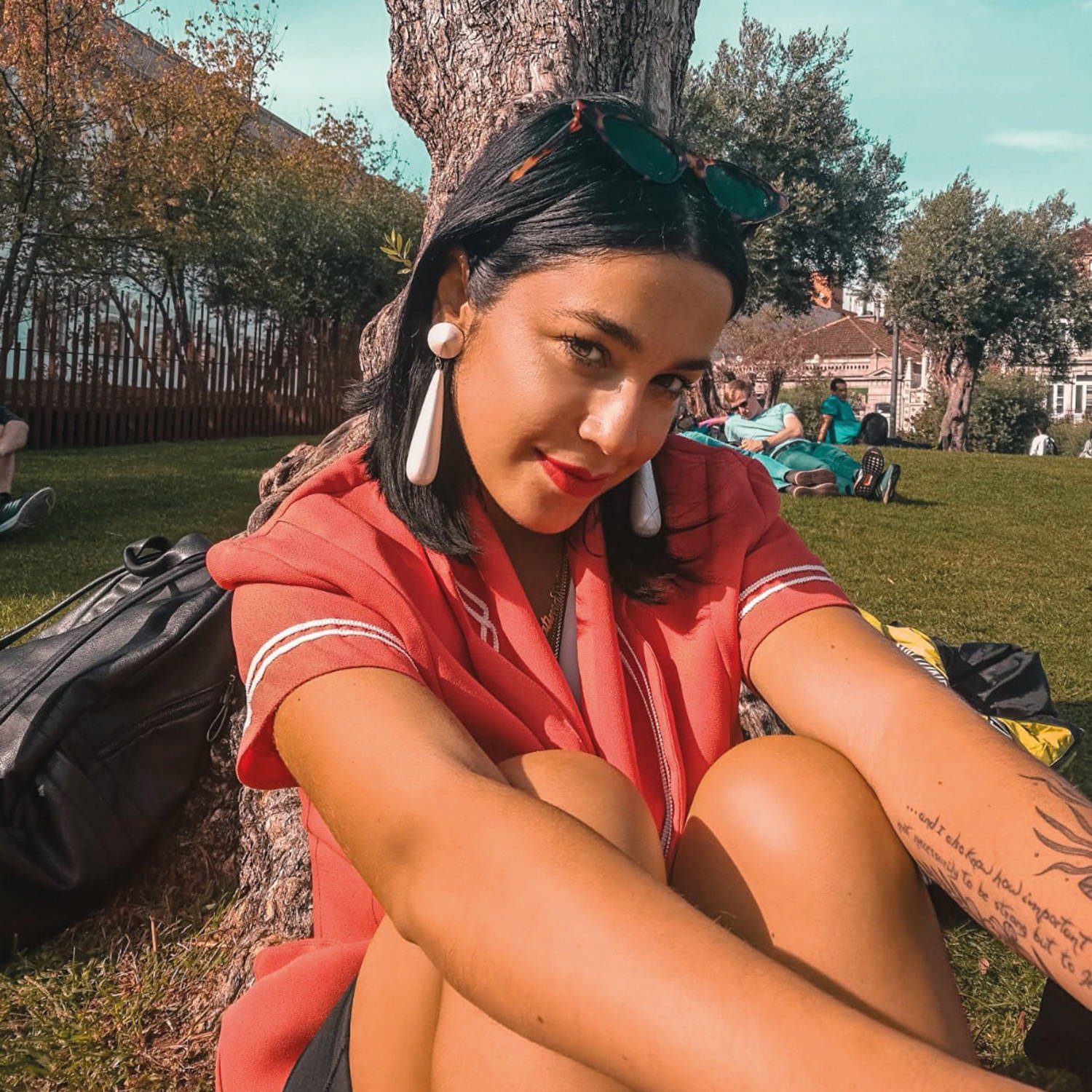 Maria de Fátima Silva was born in May 1991 meaning she's a bipolar Gemini. Usually pretty balanced except in the company of dogs. She actually managed to finish her degree in Fashion Design for her parents surprise, and was also an emigrant for a year in the lands of Her Majesty The Queen Elizabeth, where she studied Fashion Styling. She came back, she missed the food, the sun and her metal health. Fátima doesn't take anything too serious not even herself, except for fashion, vintage, dogs and binge eating!