"People we love" is a column where we interview artists that we love, and get an exclusive sneak peek at them, their art, and their view on the world. In this installment, we meet Tiago Evangelista.
Hi, Tiago! First things first, for those who are not aware of who you are, can you give us an introduction?
Hi. My name is Tiago Evangelista and I'm a contemporary artist born and raised in Viseu and currently living and working in Lisbon.
As any other, painting is such a complex form of art, how did this interest developed?
Well, it all started when I was a child, I used to be the one that draws better in class. Back then my friends used to buy paper drawings with their favorite cartoons from me. I guess that's one of the reasons I still paint a lot of these cartoon characters.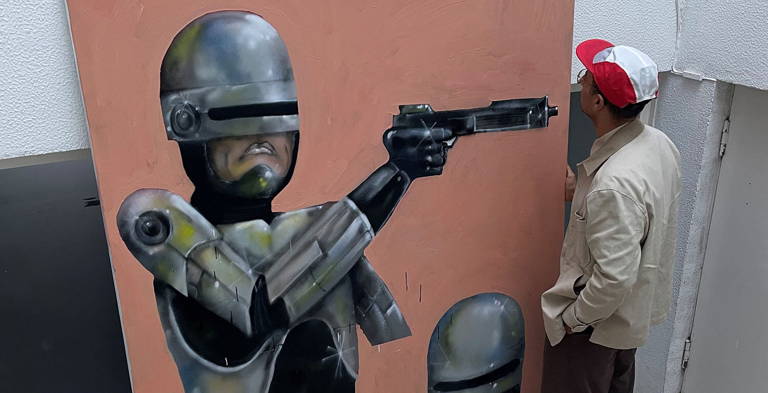 For any type of artist, references and heroes are a great part of owning a style. Who are your visual art references? Do you have any heroes?
Yes, my favorite art references are mostly my artist friends. In painting but also in music and multimedia. Artists such Ricardo Passaporte, Marie Dior, Diogo Rodrigues and Eddi 24. Most of my background is from graffiti so my heroes are some of the former NY graffiti generation. Blade, Dondi, Iz the Wiz and lots of other writters that used to paint trains back in the 70s/early 80s.
Art is something so widely spread and appreciated that people always wonder what's it like to actually make it. How does it work for you? Do you feel it's like an urge that you cannot control or is there anything in particular that inspires you and draws you into it?
For me is what is always on my mind, even when I'm doing other things, I'm always thinking what can I make next. Sometimes even keeps me from sleeping, if I have an idea I have to draw it right away or I can't get to sleep.
Throughout your career you've worked with other artists, brands, a lot of street art pieces, which moment or moments do you hold closest to your heart?
My first international exhibition for sure. Back in 2015 when I showed my work in Marseille and actually have to go there for the opening.
With winter around the corner, any special plans for the remainder of 2021 and next year?
Keep on creating. I will have a show in London with my brother (Diogo Rodrigues) and that's what on my mind right now!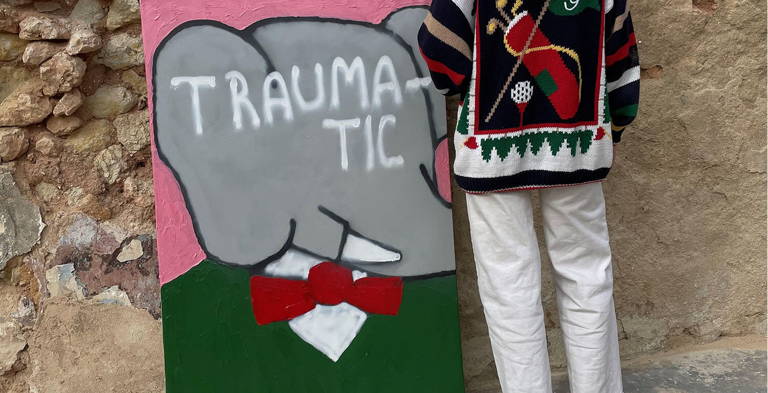 It's time for some quick-fire questions!
If you were not a visual artist, what would you like to be?
Probably shoe designer/architect.
Any advice for aspiring musicians?
Keep creating even when you don't have any feedback, eventually you'll be recognized if you stay true to yourself.