"People we love" is a column where we interview artists that we love, and get an exclusive sneak peek at them, their art, and their view on the world. In this installment, we meet Teresa Rego.
Hi, Teresa! First things first, for those who are not aware of who you are, can you give us an introduction?
I am an illustrator currently based in Porto, running my studio and collaborating with several brands. My language is inspired by nature, being shape and color my most precious tools.
As any other, illustration is such a complex form of art, how did this interest developed?
I was always drawn to art, but I wasn't sure how I could make a living out of it. At first I loved painting and detailed drawings, but I found it limiting in terms of how it can be seen and enjoyed. Then at some point I realized that illustration can be used in so many different projects, and that jump from the paper or digital illustration to a new product or a wall is the cherry on top. I am always looking for new opportunities to have my illustrations in different projects like walls, windows, packaging or textiles.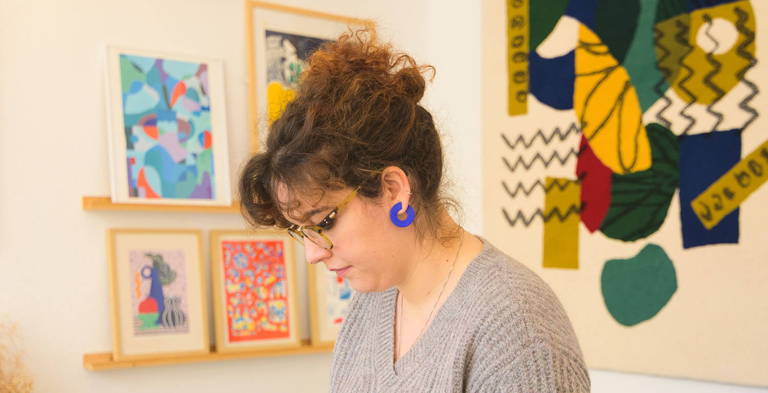 For any type of artist, references and heroes are a great part of owning a style. Who are your visual art references? Do you have any heroes?
My references come mostly from my experience and the places I have been to. I love the work of Josef Frank, deeply inspired by nature and the places he has been to. I also admire the work of Camille Walala for her space interventions and Kelly Anna.
No specific heroes, but I truly admire people who have always believed in themselves in spite of their hard circumstances , and have managed to be successful after a lot of persistence and struggles.
Art is something so widely spread and appreciated that people always wonder what's it like to actually make it. How does it work for you? Do you feel it's like an urge that you cannot control or is there anything in particular that inspires you and draws you into it?
Art comes to me as a language and way of communicating . Its a way of translating the world around me, and I can't imagine it any other way.
Having a well established career, working with other artists, brands, awards, and exhibitions, which moment or moments do you hold closest to your heart?
I think the moments I hold the most are turning points in my artistic path. At the time maybe they didn't look that important but as time goes by I realize they had a big impact on my development as an artist and as a person. Being accepted to UAL and passing my English exam to be able to enter uni were definitely important. My very first project in London was quite big, the renovation and branding for a restaurant chain in London, later the illustration I developed for the restaurant wall was shortlisted for the AOI world illustration awards. That was quite big for someone who was just starting.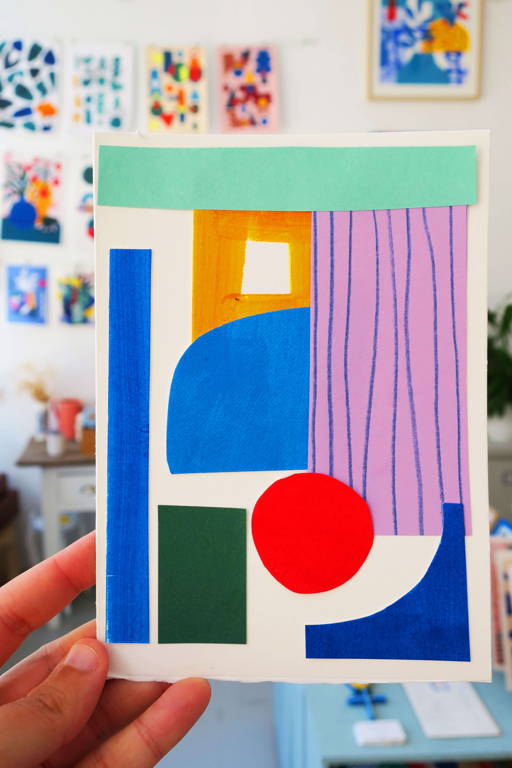 With autumn just around the corner, any special plans for the remainder of 2021 and next year?
I hope I am able to travel more, as I know that has a direct influence in my work and inspiration. This year I will still launch new products and workshops in my studio, just in time for Christmas .
It's time for some quick-fire questions!
Cod fish in all the ways.
Vicky Cristina Barcelona.
If you were not a visual artist, what would you like to be?
Any advice for aspiring visual artists/illustrators?
Persistency , persistency and persistency.