"People we love" is a column where we interview artists that we love, and get an exclusive sneak peek at them, their art, and their view on the world. In this installment, we meet João Barbosa, best know for his moniker Branko.
Hi, Branko! For people living under a rock for the last two decades, can you give us a little introduction on yourself?
Hello, my name is João 'Branko' Barbosa, I've been producing and composing music since the early 2000s. In 2006, I co-created the group Buraka Som Sistema and my label Enchufada. I spent the next 10 years creating music and touring all over the world with the group. In 2014 I decided to focus a bit more on Branko, my solo project, and never stopped releasing and performing music ever since. Some of the most notable moments being my 2015 album 'Atlas' that featured collaborations with artists like Princess Nokia, Mayra Andrade, amongst others, and my 2019 album 'Nosso', where I had the pleasure of working with artists like Sango, Dino d' Santiago, Mallu Magalhães, etc. Apart from all the music creation I also like to think of myself as a cultural agitator on a mission to expose the Electronic Lisbon scene to the world in pretty much everything I do.
As any other art, music making is such a complex process, how did this search for sounds e rhythm started?
It always had to be organic for me. Growing up in Amadora I started making music with friends, influenced by everything we were experiencing at that time, so music was always a direct consequence of who we were, together with what we were listening to at the moment. Kuduro, Dubstep, MPB, Kizomba, Bossa Nova, Drum n Bass were some of the styles you could listen to if you were ever in a car with me or at one of my Dj sets in places like 'Clube De Esquina' in Bairro Alto. I've always perceived Lisbon's street and youth culture as a fusion of different backgrounds and influences and so that's what my own music ended up becoming as well.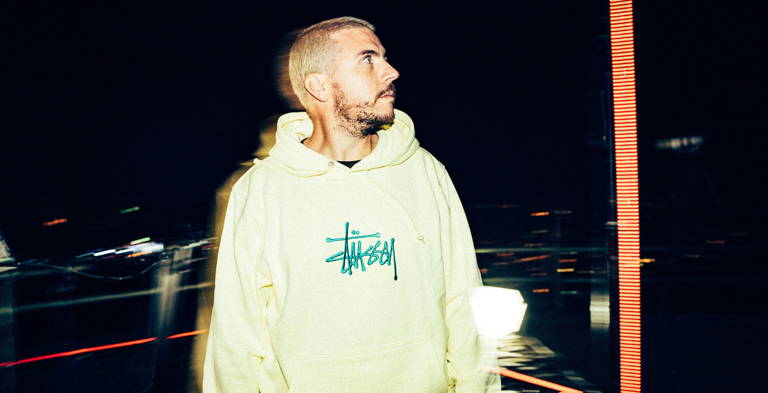 Everyone has their music heroes, I know I do. Who are yours?
The people I look up to in music are the ones that played key roles in creating new movements and establishing new cultural identities and new paths so that people like me, could find their own way in the music industry. Some of the most direct examples were: M.I.A., Beastie Boys, Da Weasel, Outkast, Caetano Veloso, The Prodigy, DJ Znobia, Goldie, Madredeus, and countless others!
Art is something so widely spread and appreciated that people always wonder what's it like to actually make it. How does it work for you? Do you feel it's like an urge that you cannot control or is there anything in particular that inspires you and draws you into music?
It's always been about innovating and creating new boundaries for the Lisbon music scene and for global club music in general. That's what always motivated me to pick up my laptop and work for the past couple of decades. A lot of the time this doesn't always happen via my own music. It's also something I try to apply to all the work with the label via our extended family of artists and also in artists I produce music for like Dino d' Santiago or most recently Rita Vian. There's a special and very unique vibe in Lisbon and in the music that is created here based on all the different cultures from all the Portuguese-speaking countries from around the world and I won't stop until it's got the recognition it deserves.
Having a long career, working with great names of the national and international music scene, across multiple continents, which moment or moments do you hold closest to your heart?
In terms of studio moments, I think that the first studio session we did with M.I.A. to create 'Sound of Kuduro' for Buraka Som Sistema and later on the sessions for her most recent album 'Aim' were very special, she has a very unique energy and presence. Playing Coachella with Buraka in 2010 was also a very special moment because it was also one of the most intense shows of our lives and a confirmation that our little musical revolution was echoing across the Atlantic ocean. In most recent times I'd have to highlight the experience of putting together and performing at my own music festival 'Enchufada Na Zona' at Capitólio, Lisbon in 2019. it was right after the release of my album 'Nosso' and it was definitely the moment where I felt like I've reached what I always wanted to with the project.
"OOO", your freshest release came out this month. Congrats on that one! Any special plans for the remainder of 2021 and next year?
I'm working on getting back on the road with shows at Festival Iminente in Lisbon and a very special show in London on November 5th and at the same time I'm finalizing a new project, which will include 'OOO' for early 2022. It'll be a brand new album but with a special focus on my own instrumental creation inspired by all the amazing locations in Portugal where I've recently recorded live sets for Youtube.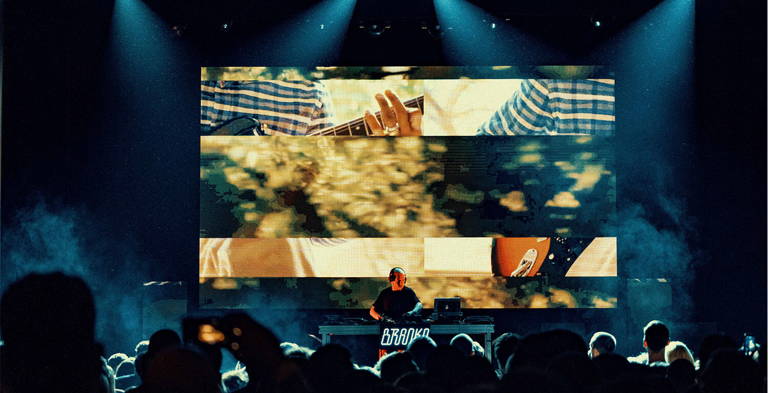 It's time for some quick-fire questions!
If you were not a musician, what would you'd like to be?
Any advice for aspiring musicians?
Work on finding your sound