Written by Maria de Fátima Silva.
Hi there once again, It's your bargain hunter over here! Pretty sure you've spent all your paycheck on sales by now. My little shopaholic b*stards! It's fine I get it, same here! The dinner menu is bread and water for the rest of the month. Let's keep a positive vibe and keep in mind that February is coming, which means it's time for new beginnings, new hair, new mani, new boyfriend and the most important, new clothes! Sales are still going strong, so here's a tiny, little list of staple pieces you can get for less and surely last longer than your savings account.

I'm a color type of girl, the eccentric, the more is more, the extra sprinkles on ice cream please, however I do own a white shirt, very simple, super plain, it makes me feel sharp, elegant and smart, paired with pink pants of course. This is what all the girls out there should splurge a bit more on, a nice white shirt, a vibrant red lip and a good bottle of red wine.

We still have some cold months on our way and for the girls who struggle to find the perfect sweater, you know, one that doesn't itch like you were attacked by hundreds of mosquitos. Here's a not itchy option to keep you cozy, it won't hurt your skin and you might be able to grab a chicken burger at the end of the month.

I suck walking on heels, I'm literally a human jello. Honestly, it's super hard to find a nice pair of heels that don't suffocate your toes and torture your feet with excruciating pain. I thought that heeled boots would be a nice option for someone who manages to trip 10 times in a 100 meters walk. I found the ones who keep me steady for at least 2 hours without bursting into tears. If works for the jelly, works for you.

For the sometimes Gentleman
A white t-shirt takes me all the way to the 70's, straight to the Grease movie set right next to Travolta and his bad boy look. There's enough of those around, we don't mind if you look like one as long as you don't act like it. Get your Travolta charm on really simply, white tee, biker jacket and pair it with the boots! Shall we dance Mr. White?

Let's not talk about my taste in men ok? Everyone knows about it by now, except for my parents who keep pushing me to date my neighbor's godson. I do like a bit of a messy style, the "I woke up like this", no shaving no hair brushing lumberjack way. Don't let my very specific description influence you, just let me guarantee you this, all the men out there should have a flannel shirt, it gives you that relaxed, cool look when dressed and makes girls like me want to get it undressed. Here's the perfect example of one that would look incredible on the floor.

If you're the kind of guy who's a bit edgy and never manages to find the perfect pair of shoes that match your personality. I'll introduce you to this hybrid over here, it's dark like your deepest thoughts, classy like your manners and grungy like your taste in music. Just like a smoothie with all the right ingredients mixed, pair it with the shirt for that extra flavor! Tasty!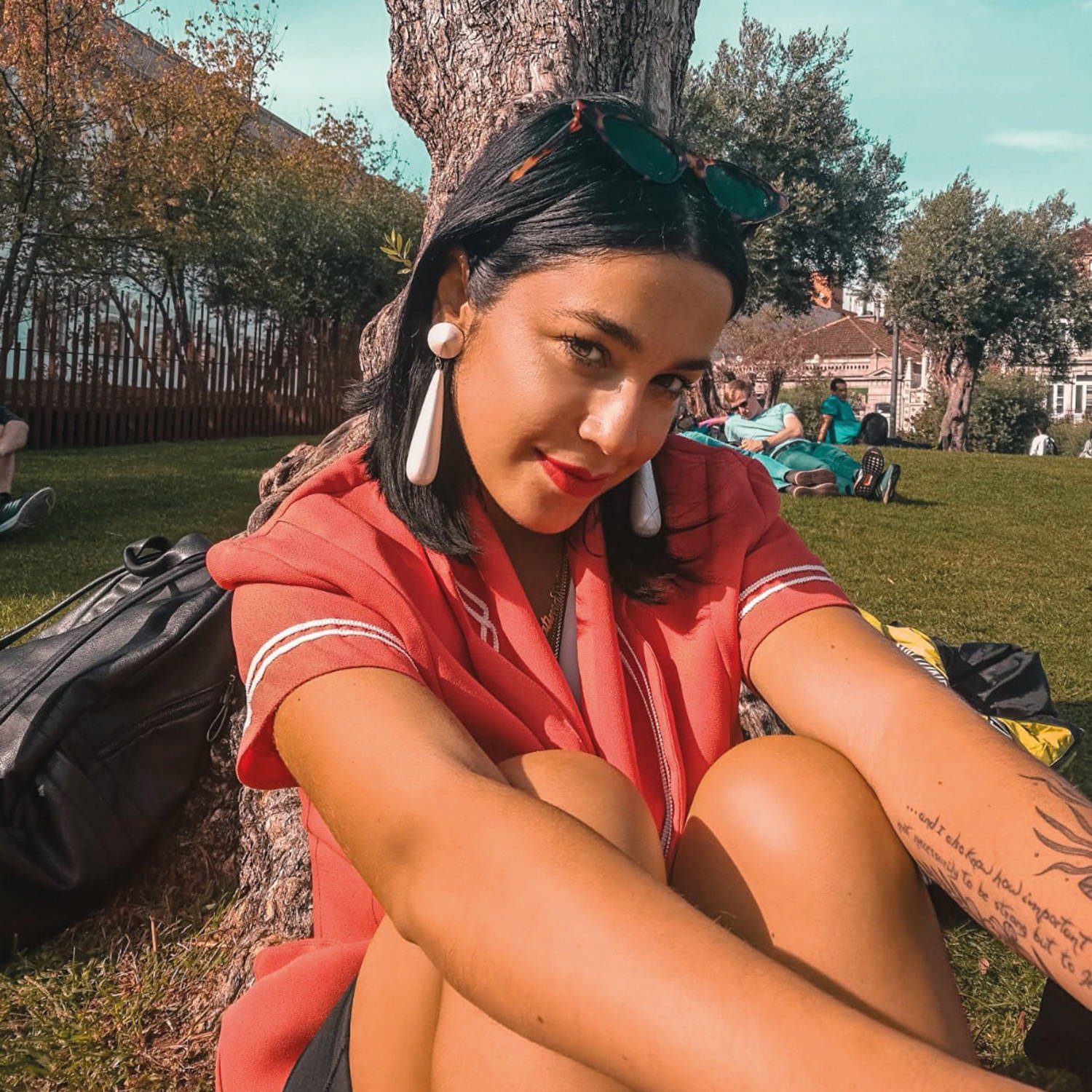 Maria de Fátima Silva was born in May 1991 meaning she's a bipolar Gemini. Usually pretty balanced except in the company of dogs. She actually managed to finish her degree in Fashion Design for her parents surprise, and was also an emigrant for a year in the lands of Her Majesty The Queen Elizabeth, where she studied Fashion Styling. She came back, she missed the food, the sun and her metal health. Fátima doesn't take anything too serious not even herself, except for fashion, vintage, dogs and binge eating!