Written by Maria de Fátima Silva.
Well well well, who knew people would be fighting over toilet paper instead of dinner bills by now.
How crazy is this dystopic thriller/drama real life situation that's going on, everybody is panicking at home, alone, wondering if they will French kiss someone ever again, thinking about all the parties they canceled to stay at home watching Netflix, the Sunday family lunches they missed due to massive hangovers, the Tinder date they stood up and could be smooching at this moment.
What a slap of consciousness my dears, we should have hugged and shared saliva more often, hopefully all this passes so we can peacefully have physical contact with the people who put up with our daily stupidity, without worrying if they will cough their lungs out.
In the meantime for those who are raging inside, full on walking dead state, desperate, with nothing to do instead of eating, re-watching friends, sleeping and eating again, here's a small list for all you toilet paper hoarders that have a full stock of chocolate and cookies, canned food and 10 types of bleach at home, hopefully this will refresh your ideas on how to entertain yourself during the Corona Games. May the odds be ever in your favor.

Cinderella in slide sandals
We all have that chair, or couch or small corner in the house where we stack clothes that we wear during the week , or month, or years even, they are not completely clean but not dirty to wash so we leave it there until we figure out what to do with it, you know what I'm talking about. The time has come for you to organize your household, start with your closet, it might take hours darling so do it comfortably with the right shoe in the right spring pastel color, feels just like walking by the beach.

Smells like dollar spirit
Now that your house looks like an MTV cribs episode, take a deserved shower, dress your finest Victoria's Secret robe and moisturize the hell out of your entire body, foot rub, face mask, and elbow lotion included. Paint your nails, try a coat on your pinky toe, it will challenge you. Blow dry your hair, pretend you're Beyoncé while at it. Have a glass of wine, put your best tunes light up the best scented candle and pretend, pick a rich character, playing poor is for the rest of the year. Does it smell like money yet?

With yourself or with someone you share the same house air with, the person who imperatively has to look at your face and listen to you 24/7 with no chance to leave, the one who has no choice but to be in the same room you sneezed in. That's a better love story than Twilight. Try online games, board games! Do you even know what a board game is? Get one! Pictionary, scrabble, strip monopoly if that's a thing, if it fails try drinking games and dance why don't you? Slow dance included, especially with this cutie on! Just entertain yourselves before you hate each other.

All the little things you have on a "To do" list, saved in a dusty drawer somewhere, go ahead and do it, go wild! There's so much art you can enjoy from the comfort of your house, try the 250 best IMDB movies, that will keep you busy, watch that Netflix show your friends are always spoiling you for. Read that self-healing book you bought when your ex broke up with you but never managed to read because you went straight to Tinder. Watch concerts online, find new music, make a playlist, build a garden, only God knows how long we'll have to stay at home so we better start planting our own for all the sunset parties we'll host for ourselves. How about this lovely plant pocket? Whatever flower you choose just try to keep them alive, you have time for it.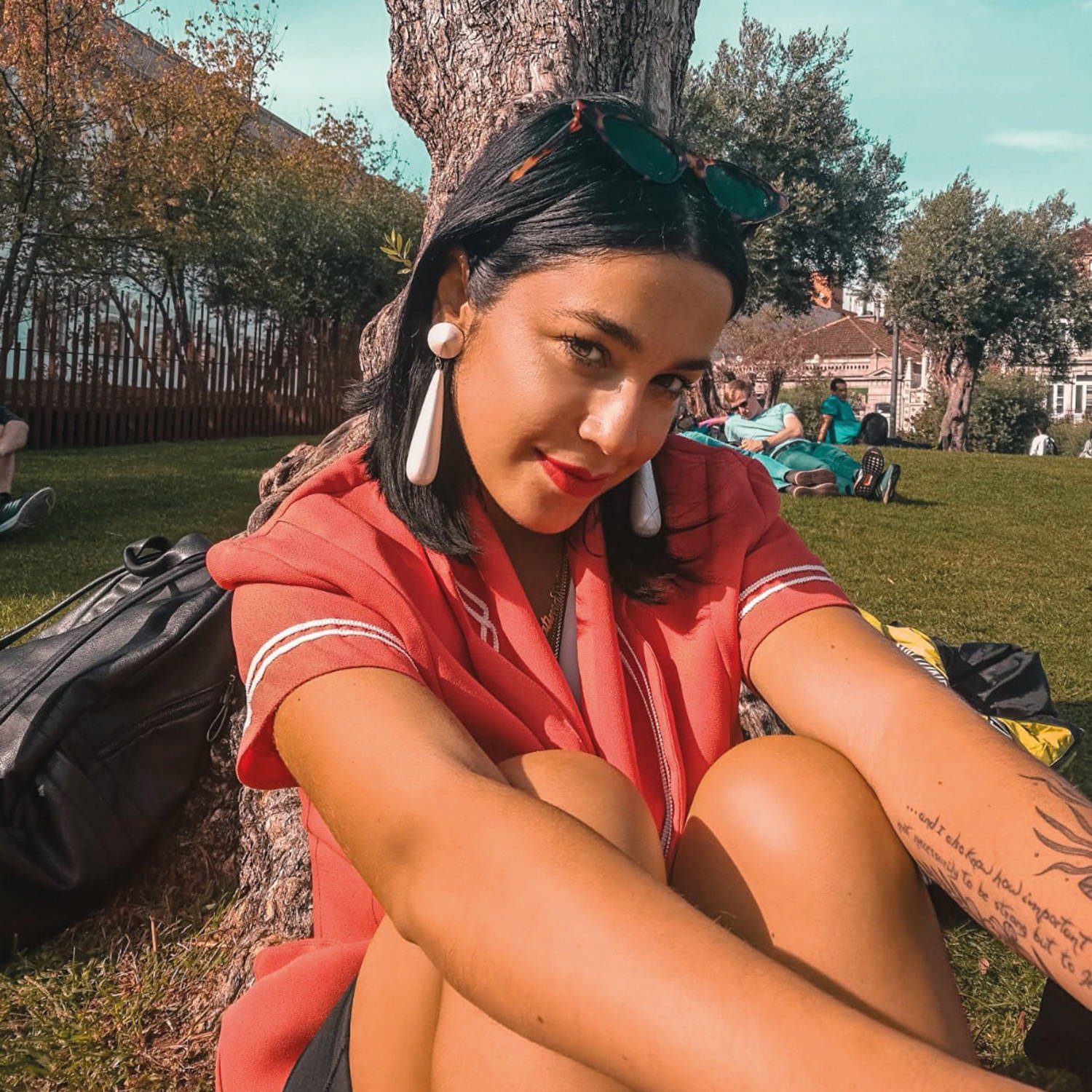 Maria de Fátima Silva was born in May 1991 meaning she's a bipolar Gemini. Usually pretty balanced except in the company of dogs. She actually managed to finish her degree in Fashion Design for her parents surprise, and was also an emigrant for a year in the lands of Her Majesty The Queen Elizabeth, where she studied Fashion Styling. She came back, she missed the food, the sun and her metal health. Fátima doesn't take anything too serious not even herself, except for fashion, vintage, dogs and binge eating!