Written by Maria de Fátima Silva.
Usually I give the ladies an inside scoop of the must haves of our collection, a small list of products that can release their inner Sasha Fierce and create a 'Feeling Myself' moment. Today after a series of male DMs in my Instagram - none of them asking me out on a date, or a fire emoji response to my new haircut - I decided to give to the fellow opposite sex, the one that I love to hate and the reason for my therapy and my addiction to lame rom-coms, what I like to call a "If this can't warm your cold heart, nothing will" list.

Blue is the warmest color (hopefully)
Men tend to make safe choices when it comes to clothes (or women), they rarely leave their comfort zone and take risks. Please grow a… bolder attitude, nothing screams confidence like a guy who can proudly wear a pop of color. The thing is you might even be a scared little chicken, honestly we won't even care about your middle name if you look as fun as this.

I have a thing for turtle necks, and for guys who spend Winter wearing them. I believe they give a librarian geeky look if cleverly matched with a pair of glasses. Any resemblance to a fetish is pure coincidence! Well you won't look mean with this green, even if you don't send a text, or call, or send smoke signals after the first date. You will just be the smart looking guy we dreamt about meeting at the Nicholas Sparks section of our favorite bookstore.

Mustard yellow is such a warm cozy color isn't it? It has an autumnal feel into it, takes us back to when the leaves were falling, the start of the warm blanket season, fireplace nights sitting by the couch swiping on tinder lying about your height, sounds familiar? If you're still doing that by Christmas something is wrong mate, hope she swipes you right. Get this one for your first date by the fireplace, she will light up like a Christmas Three and pretend the 10 cm gap in your profile doesn't matter.

Beige if we're on the same page
Beige in my dictionary is an adjective, for dull, boring, tedious, unprovided of any body expression, lack of action, dead nature... I often use it to describe my dating life. But you can put some life into beige, you can mix it up with blue, green or yellow and make the perfect combo just like a cocktail! Get a bit of beige to pair with other ingredients, you can even change your Tinder description to: Warm beige, a bit mean with a hint of mellow. Your dates might not be on the same page, but they won't mind to be on the same book. Wink, wink.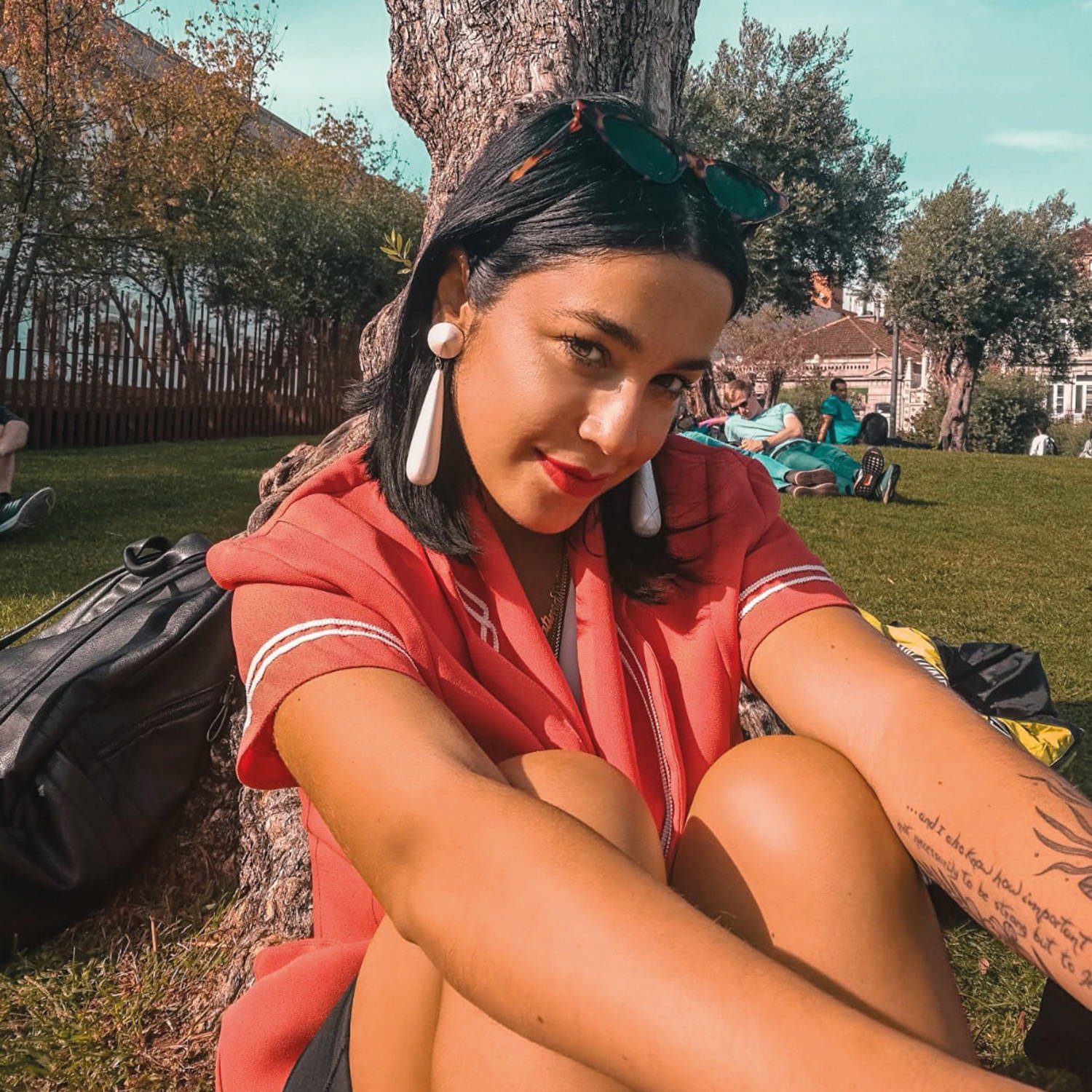 Maria de Fátima Silva was born in May 1991 meaning she's a bipolar Gemini. Usually pretty balanced except in the company of dogs. She actually managed to finish her degree in Fashion Design for her parents surprise, and was also an emigrant for a year in the lands of Her Majesty The Queen Elizabeth, where she studied Fashion Styling. She came back, she missed the food, the sun and her metal health. Fátima doesn't take anything too serious not even herself, except for fashion, vintage, dogs and binge eating!