Written by Maria de Fátima Silva.
Let's put it this way, accessorizing is like taking a bath but with bubbles on it, going to a bar and asking for a martini with extra olives, doing a test drive and speeding down the highway, eating chicken wings and adding more hot sauce, asking for the middle name on a one night stand. You know where I'm going with this, you're getting the full picture. It's that extra mile that makes all the difference, because life is too short to do things half way, we deserve it all, a full credit list like the end of a movie. So here's a few members of the cast that will complete your ensemble.

A STAR IS BORN, raised and ready to go out there!
Remember that speech I tend to repeat in every single post, the one about more is more? Well this is more, this one is "Hi! I'm here, my name is to amazing to tell you". These put the spice in sugar so pair it with whatever you want, from simple jeans to a polka dot dress, as you wish! More is on-trend sweety so let's have fun at being extra!

30 FLIRTY AND THRIVING on Bumble
Home for the holidays and reuniting with all of your childhood friends that suddenly are dating, engaged or with a child on the way, need a bit of joy to endure that meeting? Well here's a sparkle of life to make it bearable, use it as a headband, a bracelet, sneaking from a pocket, or if you're feeling crazy, as a scarf! Let's make them talk about something less boring than their lives.

A KISS ON THE HAND MAY BE QUITE CONTINENTAL, but sunnies are...
Sunglasses have a self-explanatory name, but they are way more versatile and useful then phonetics makes it sound, to them should be aggregated a full list of utilities such as:
- Go incognito wherever you like
- Hide the fact that you're sleeping when convenient
- Pretend to be looking/paying attention to someone
- Hide your tears when life is tough and you're in a desperate need of a hug
- Looking badass/super cool/fabulous/fearless/Beyoncé
Besides that, these ones will make you look like a modern Audrey Hepburn, so looking like a movie star is also a point on the list. Just make sure you keep them always on your tool kit or should I say, cool kit?

Keep your money where you can see it, spend it on shoes of course, or a wallet where you can stash it as long as you have it, which means until you pay your rent. If you're like me and don't like to carry cash around, because it's too painful to watch money disappear, you will need a wallet to store all those fancy credit cards that you love more than your cat. This one is minimal, small with a tiny zip for you to remove those precious things without feeling guilty of your choices. It won't keep your money safe, only you can do that by assuming you're a shopaholic and keeping it closed.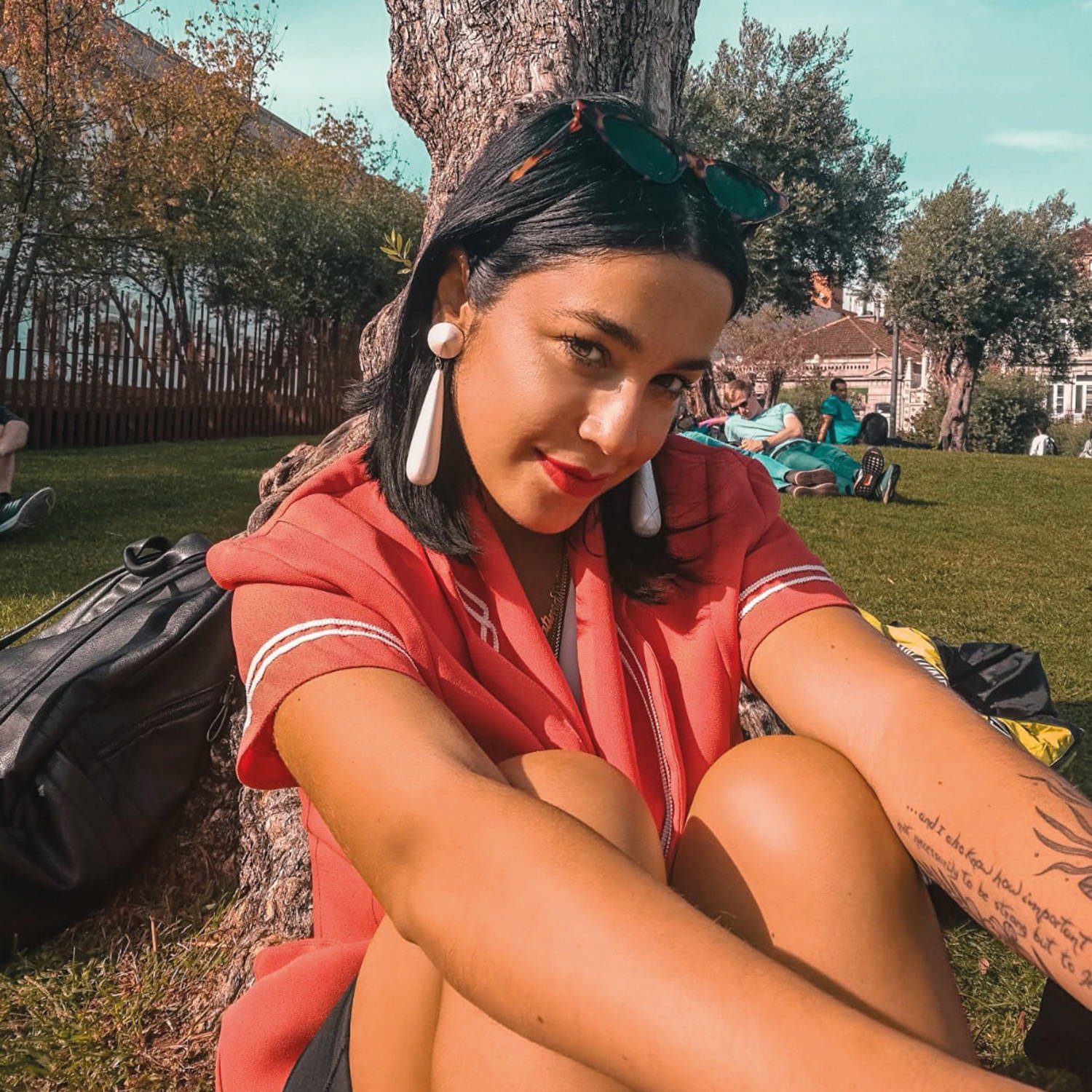 Maria de Fátima Silva was born in May 1991 meaning she's a bipolar Gemini. Usually pretty balanced except in the company of dogs. She actually managed to finish her degree in Fashion Design for her parents surprise, and was also an emigrant for a year in the lands of Her Majesty The Queen Elizabeth, where she studied Fashion Styling. She came back, she missed the food, the sun and her metal health. Fátima doesn't take anything too serious not even herself, except for fashion, vintage, dogs and binge eating!