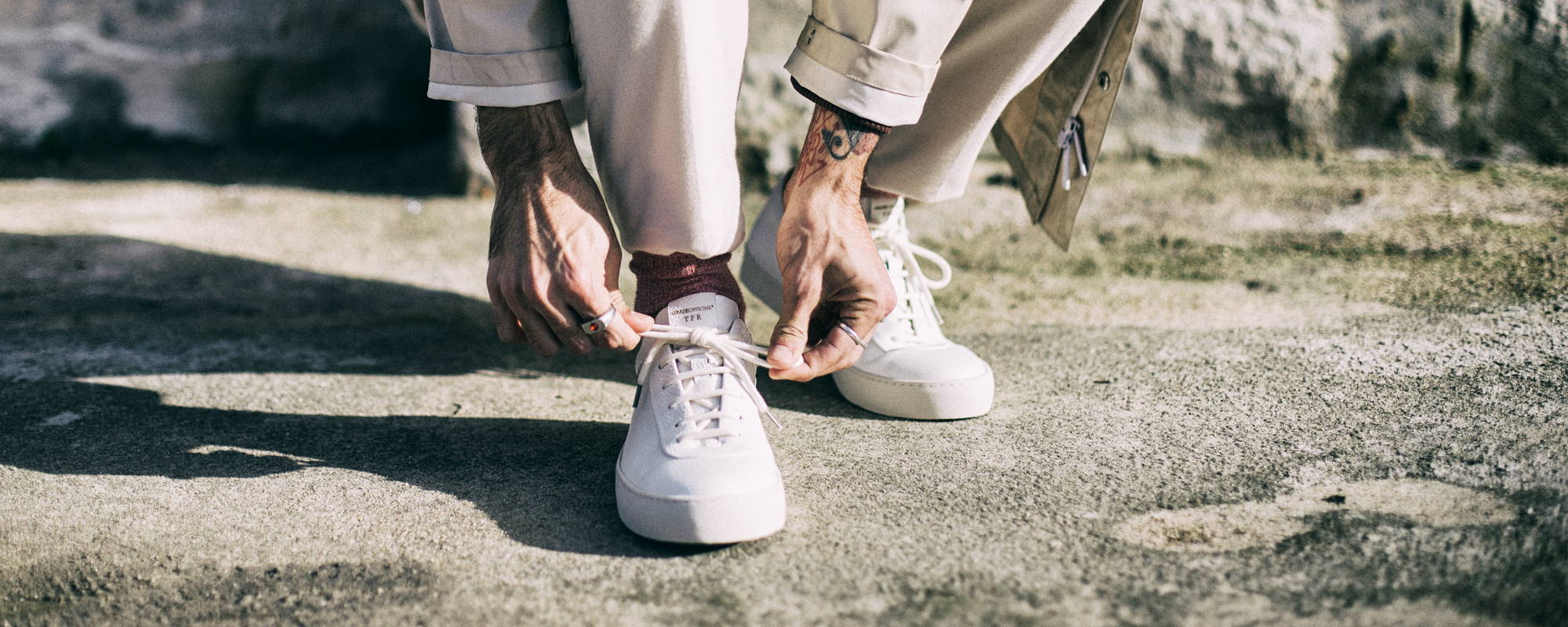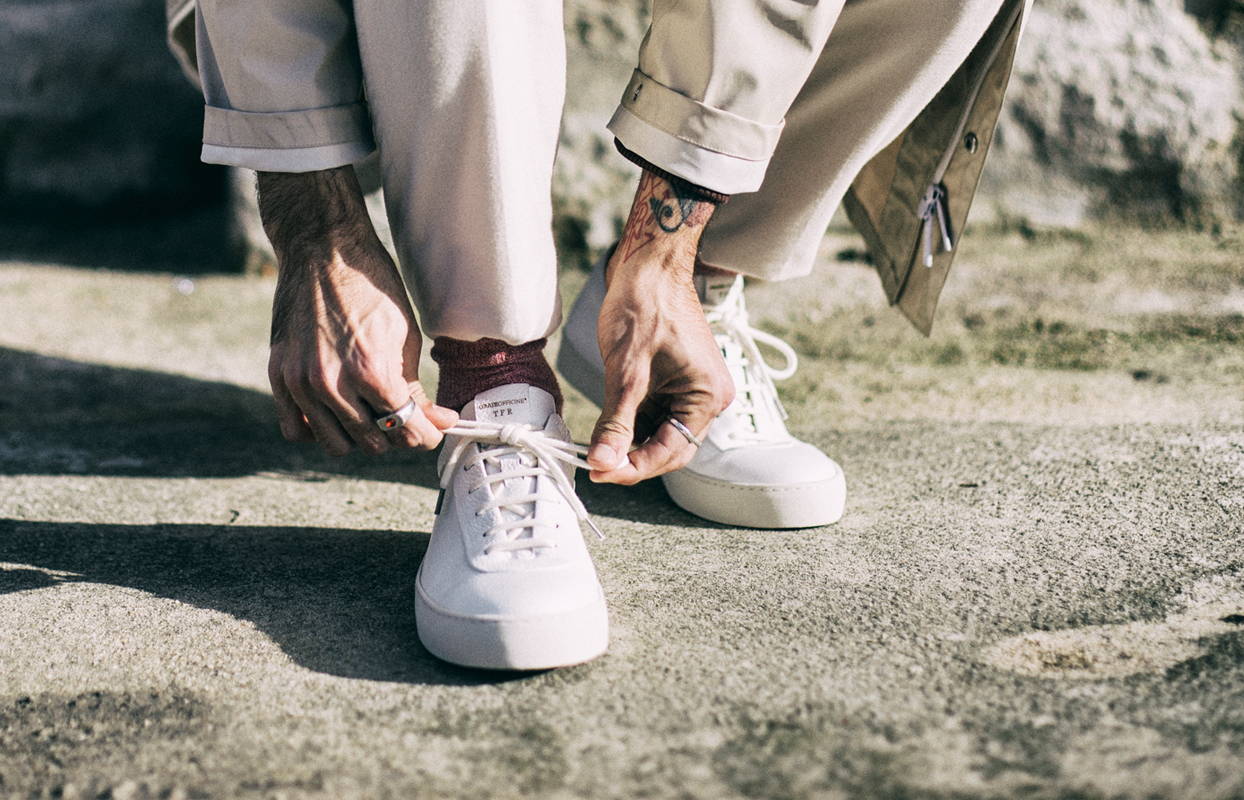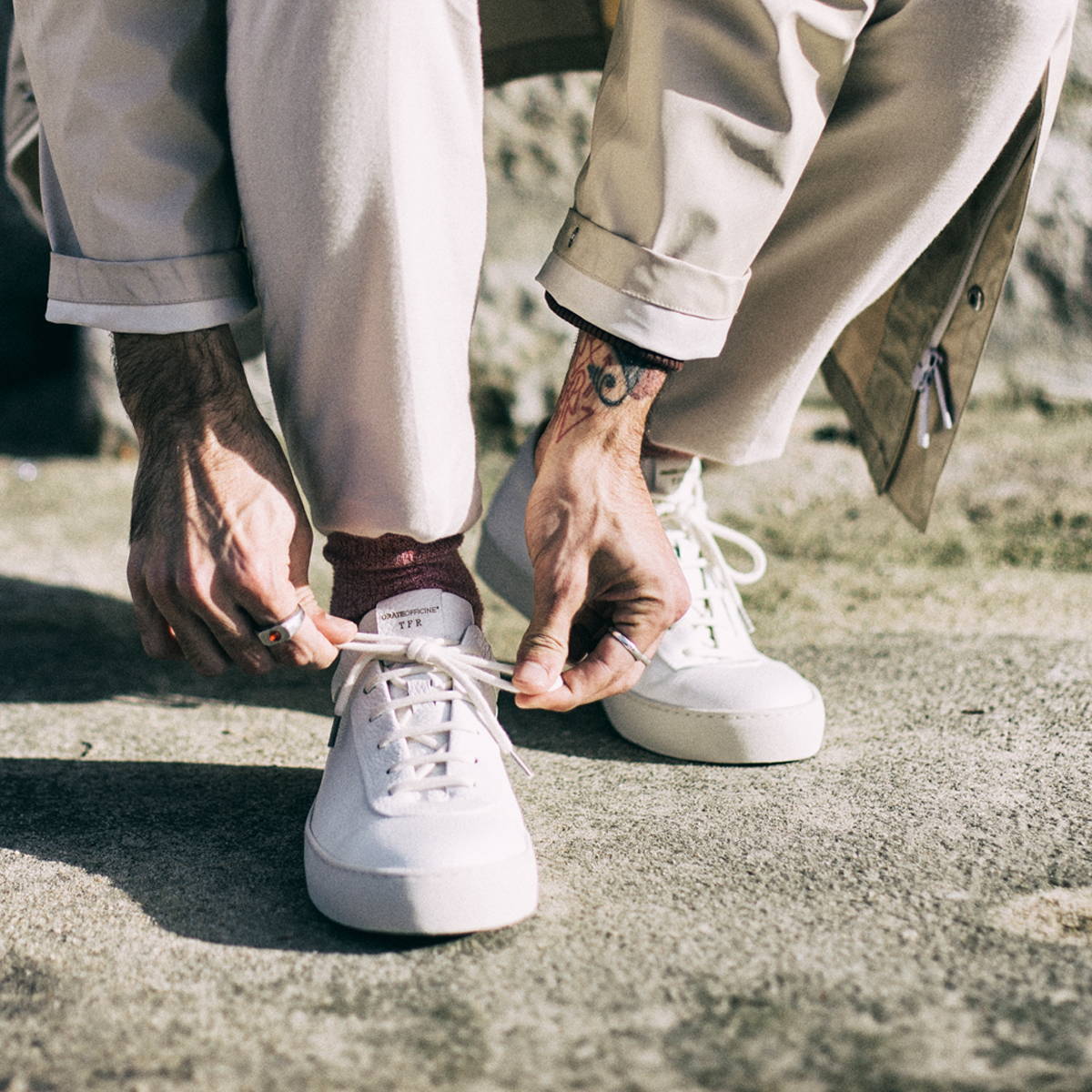 We love meeting brands that share our vision. OrateOfficine's merging of clean Nordic aesthetics with the quality of Portuguese footwear craftsmanship made it only fitting that we embark on an exclusive collab together. The result goes by the name of Lucas.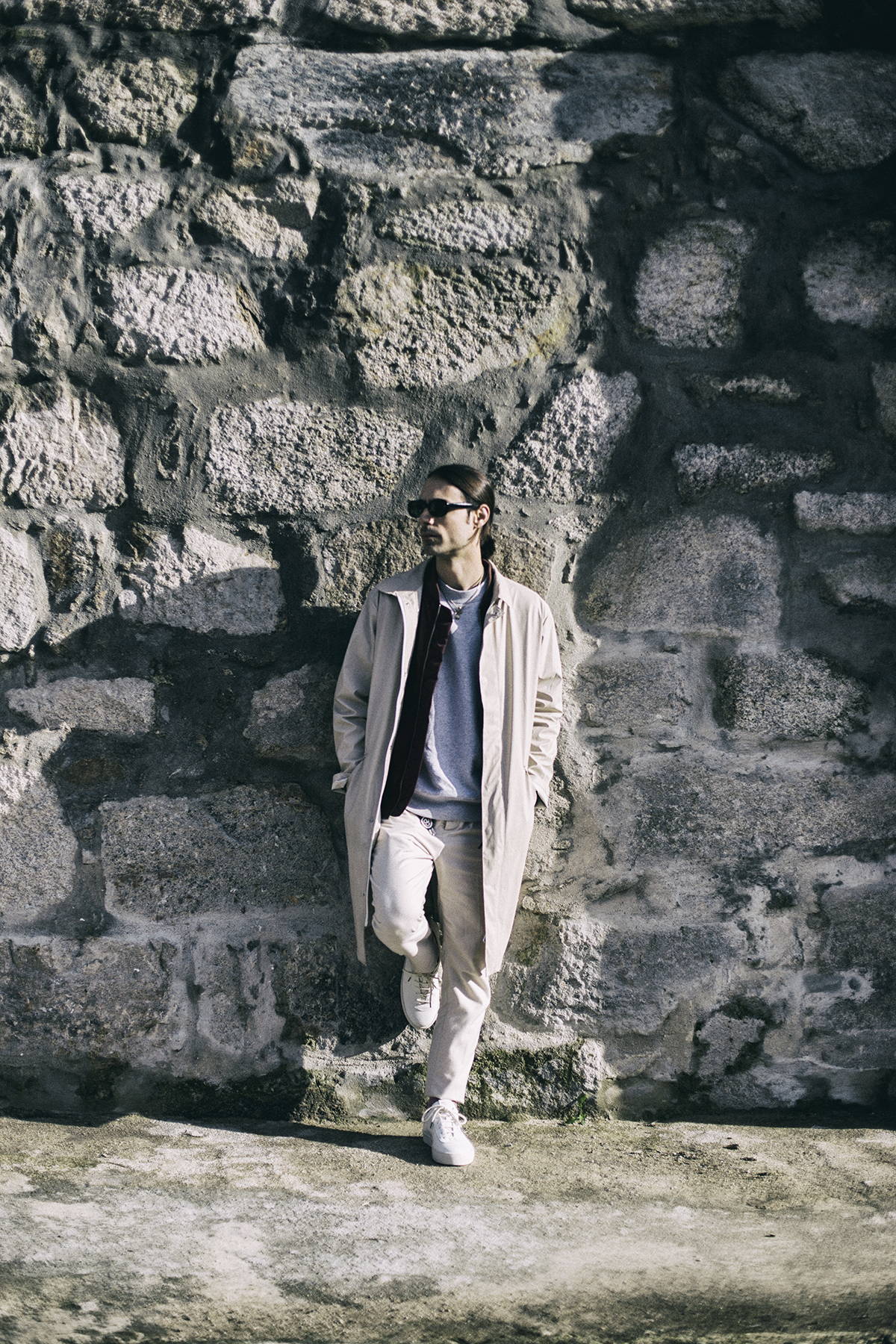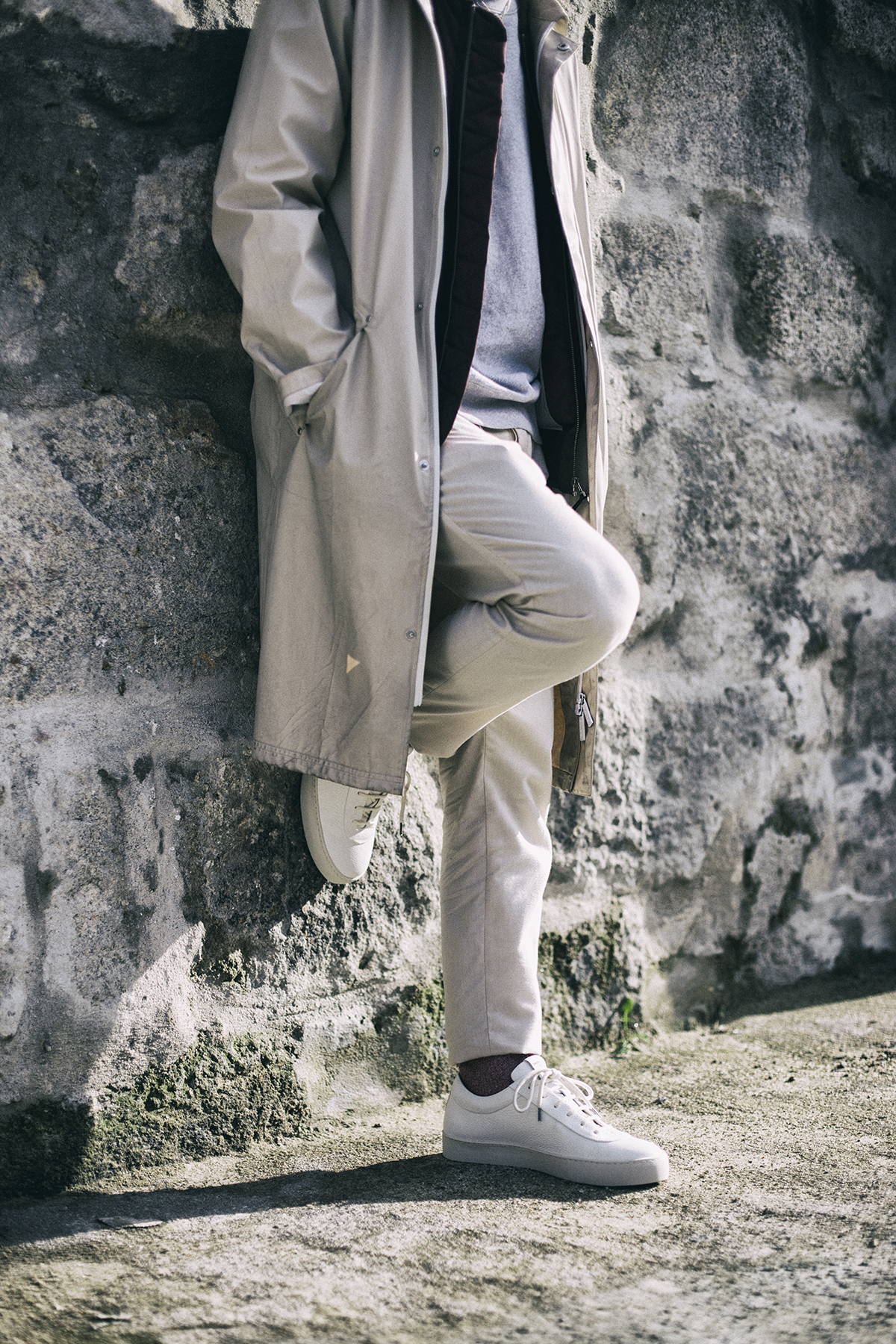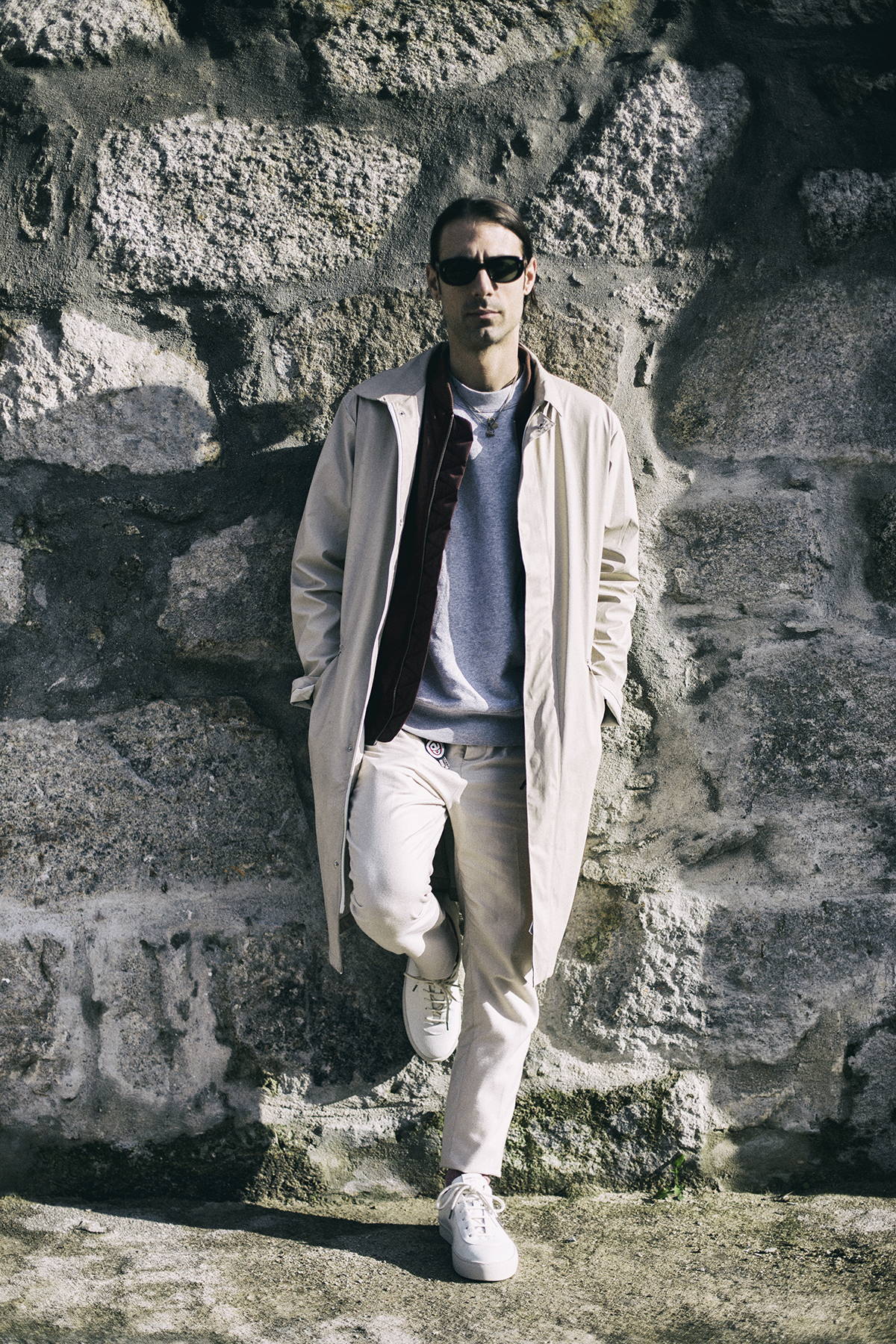 Lucas is an all-white unisex sneaker, the epitome of streetstyle for both men and women. The streamlined minimalist design favors the high quality italian full-grain leather, while establishing Lucas as a timeless icon for many years to last.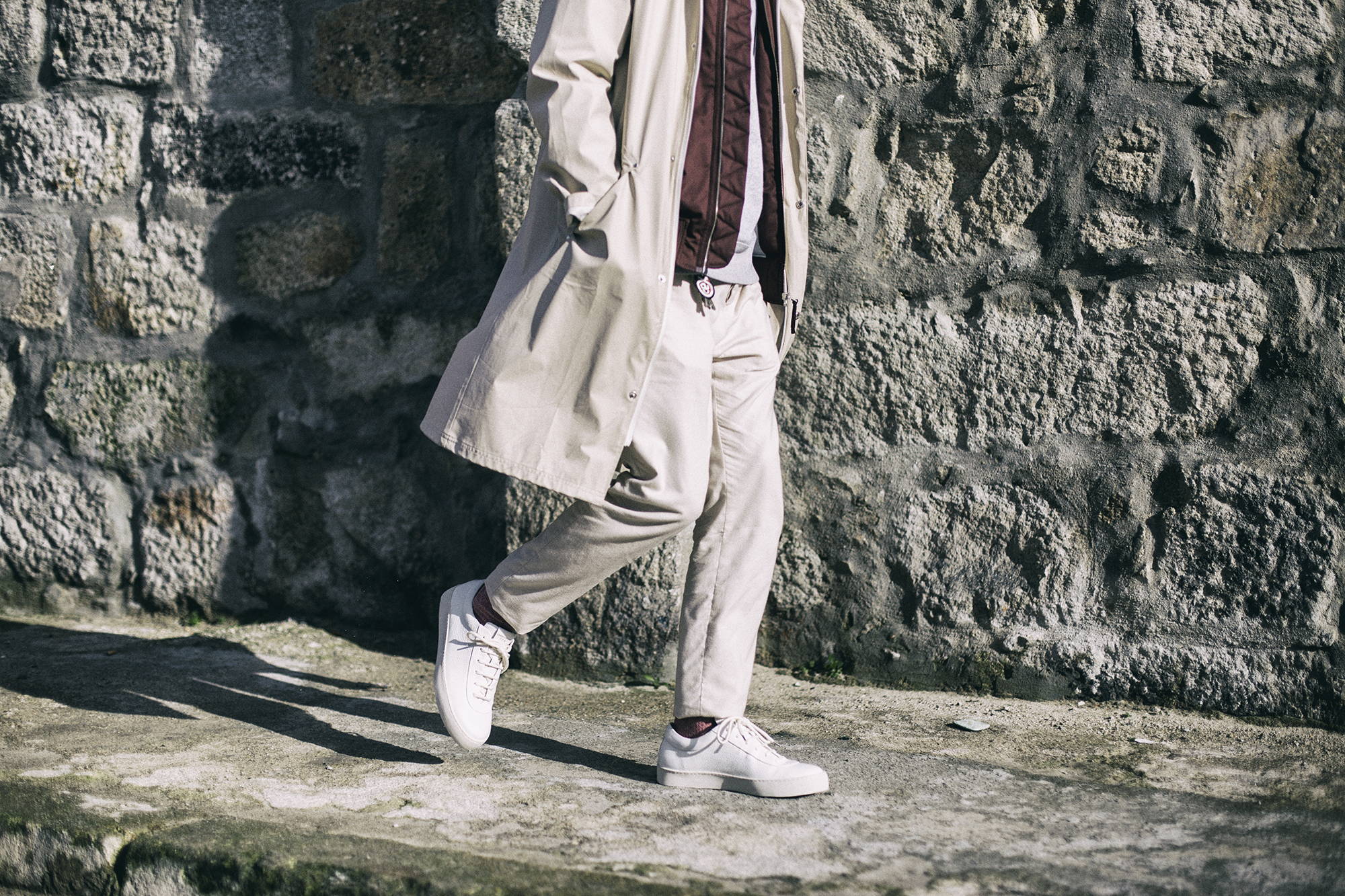 OrateOfficine places the utmost care in the assembly of its designs and the choice of materials for both the outisde and the inside; the lining and insole in these sneakers is 100% natural and free of chemical components.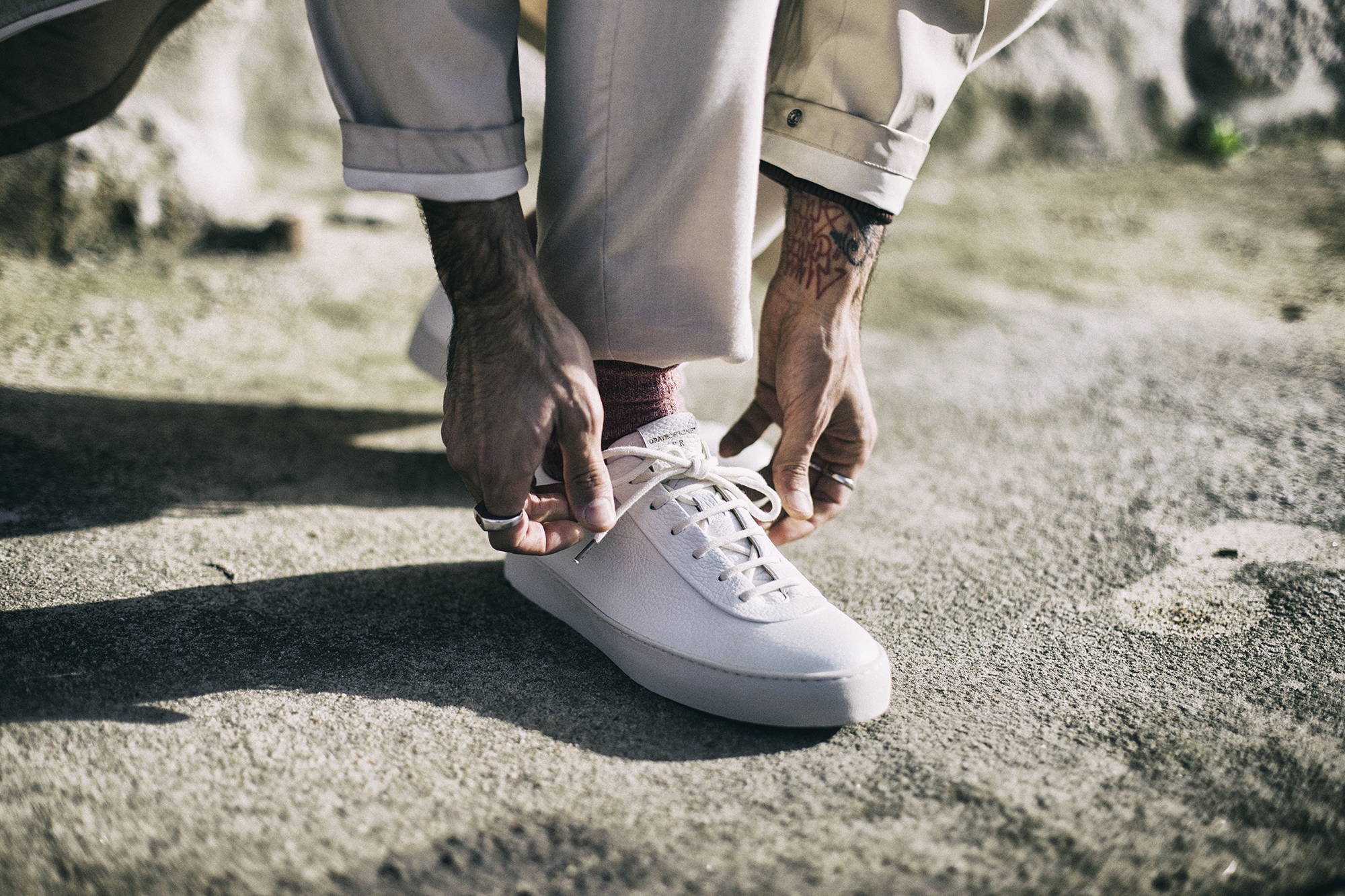 With the signature quality of "made in Portugal" footwear, Lucas is built with an extra cork padding, ensuring comfort in movement and lightness of movement. A true match between enduring finess and full functionality for all the street wanderers out there.
Lucas Sneakers are on sale exclusively at The Feeting Room stores and online.