Written by Filipa Henriques.
It was the end of the 2016 and I was back at my parents' couch watching Ryan Gosling and Emma Stone singing "and there's not a spark in sight, what a waste of a lovely night' feeling that the lyrics were about my night and the film I had decided to watch. I've always had a love-hate relationship with musical films - from Annie tap-dancing to Meryl Streep being the Dancing Queen in Mamma Mia, it still is not a very stable commitment for me.

I always liked the idea of the never-ending love stories that a film can have on screen, so here's my happy ending story with musical films over the last years.

God Help the Girl, Stuart Murdoch, 2014

'God help the girl she needs all the help she can get' is still one of my favourite Belle and Sebastian/God Help the Girl lyrics. The Romance Stage is when you are supposed to experience love in it's more immature form and watching Emily Browning singing Come Monday Night is, in my opinion, one of the most pure forms of love.

2. The Power Struggle Stage
Mamma Mia, Phyllida Lloyd, 2008

There are two things that I truly like in Mamma Mia - Meryl Streep and Abba. When you are experiencing this love hangover you replace love with disappointment and it pretty much sums up my opinion about this film.

King of Jazz, John Murray Anderson, 1931
I have always been a keen fan of Paul Whiteman's work and I think I discovered King of Jazz in a weird night digging around the web around 2AM. When the orchestra appears in a big white piano, I finally understood I was ready to take the next step with musical films. I had a feeling that somehow The Avalanches 'Frontier Psychiatrist' video had a strong direct link to King of Jazz which made me even more into it.

Leto, Kirill Serebrennikov, 2018
Leto is probably the most consistent film of this list - which makes it the reason why I decided to go forward with my commitment. It's not only a historical film, with a small Across the Universe vibe, but it's also a film that manages very well the introduction of the musical times. If you are in any way interested in the Russian rock scene from the 80's, this one's for you.

5. The Co-Creation or Bliss Stage
Les Parapluies de Cherbourg, Jacques Demy, 1964
The Bliss stage is something that only a few of us can experience when in a relationship - we tend to believe that we lose ourselves by allowing others in our hearts, which makes it difficult to afford this in a relationship. In Les Parapluies de Cherbourg, Catherine Deneuve plays the naive young woman who wants to follow her heart no matter what. Demy makes it look easy to have a full musical film, in a way that you finish it feeling like you were hearing people speaking and not singing. It made me feel like it is indeed possible to have an amazing narrative with a 100% musical vibe, which is somehow the same as experiencing growing with a special someone.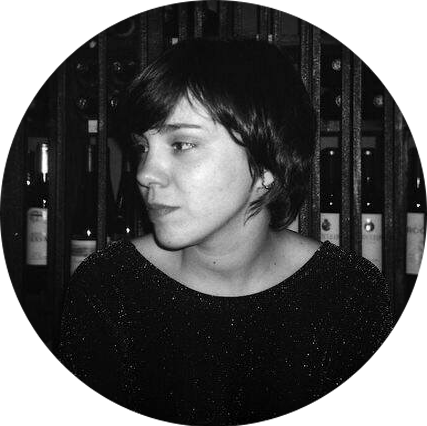 Filipa Henriques works at Portugal Film - Portuguese Film Agency, an institution for the advancement and widespread reach of Portuguese independent cinema. Her studies started in the North of Portugal at Universidade do Minho and continued onto a semester in France's Paris Descartes and a masters' degree in Lisbon's Nova FCSH. After interning at the world renowned film festival IndieLisboa and the documentary film oriented Apordoc - Associação pelo Documentário, she started work at Portugal Film three years ago. She is now completing her studies with a second masters' degree at ISCTE on the Arts' Markets and recently started to collaborate with the IndieMusic selection committee at IndieLisboa.