Written by Maria Galvão de Sousa.
Let's talk about sustainability? Yes, today we will analyze the supply chain in the fashion industry.
In the past article, we talked about one of the starting points of sustainability: the sources and materials of each garment.Nevertheless, let's not forget that to consider a brand/retailer remotely sustainable, we have to look to a range of situations: from the materials, supply chain, the carbon footprint of each company, etc.
To start, what is a production supply chain?According to the Cambridge Dictionary, a supply chain is the system of people and things that are involved in getting a product from the place where it is made to the person who buys it. Which means everyone and everything that is part of the creation of the garment you're wearing right now!

Supply Chain via Fashion Revolution

With globalisation brands and retailers have been sourcing their clothes from countries with low labour costs that would guarantee reasonable quality and desirable delivery times.Most of the times, this means factories with very unsafe working conditions, low wages, long working hours and poorly protected by the government or work unions because in order to provide such low costs, you can't cut costs on the raw materials so the thing that always gets cut are the labour rights conditions.
The global fashion industry is notorious for low pay, which helps perpetuate global poverty. From farmers to garment workers to retail workers, millions of people are struggling to support themselves and their families on what they are paid to produce and sell the textiles and clothing we wear.

'Who made my clothes?' Campaign via Fashion Revolution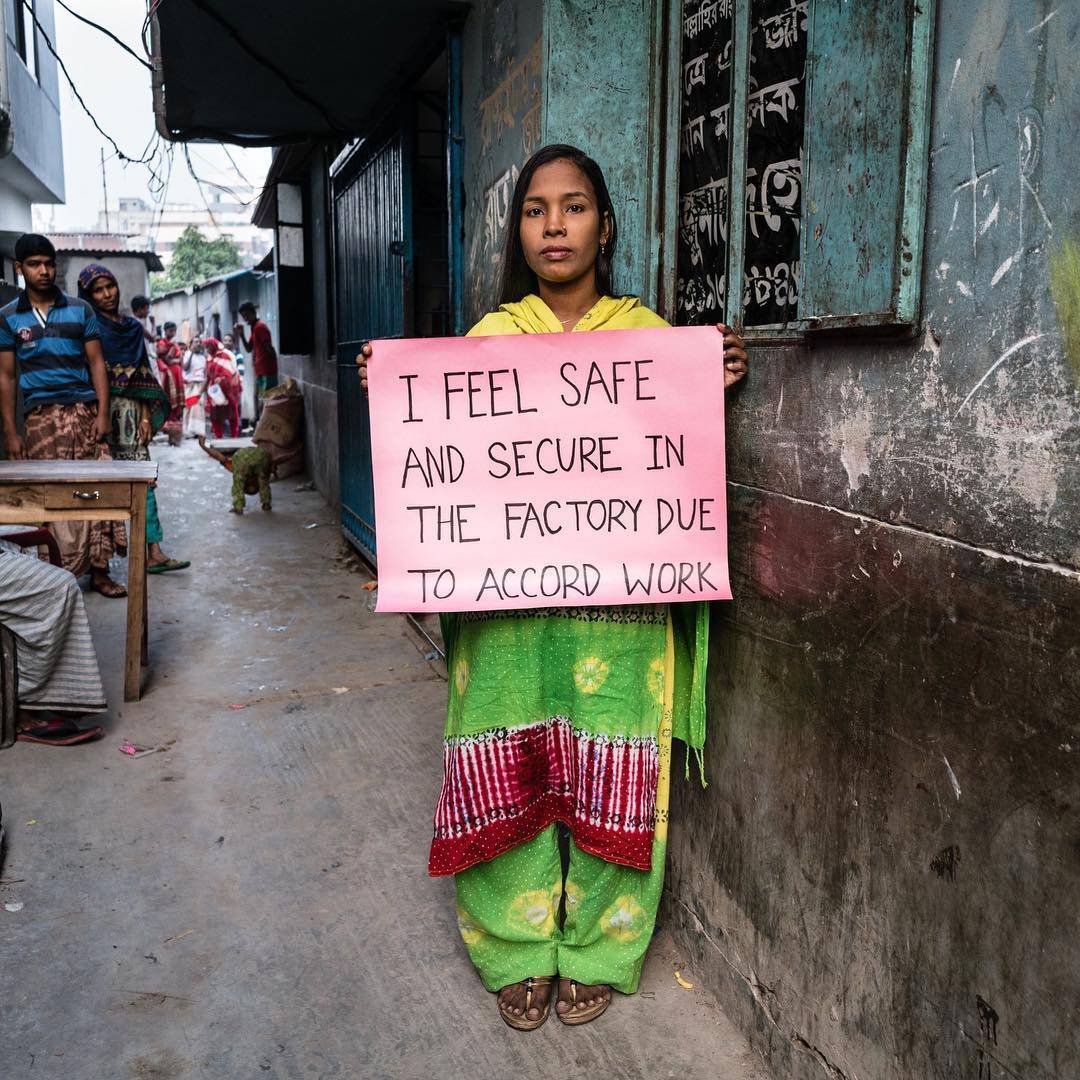 'Who made my clothes?' Campaign via Fashion Revolution

Historically brands don't want to know or don't want to show the public in which factories they're producing. It would be beneficial for the industry if brands would disclosure the factories they're working with. So that we can start to have a more meaningful discussion on what those brands are actually doing in order to improve the working conditions in their factories.That's why we also need the engagement of governments and consumers, to tell brands we expect them to take action and to go to the factories to understand what's happening. Brands listen to what the consumer and government want.
The Feeting Room has recently started working with Näz Fashion, a brand committed to a more sustainable way of doing business.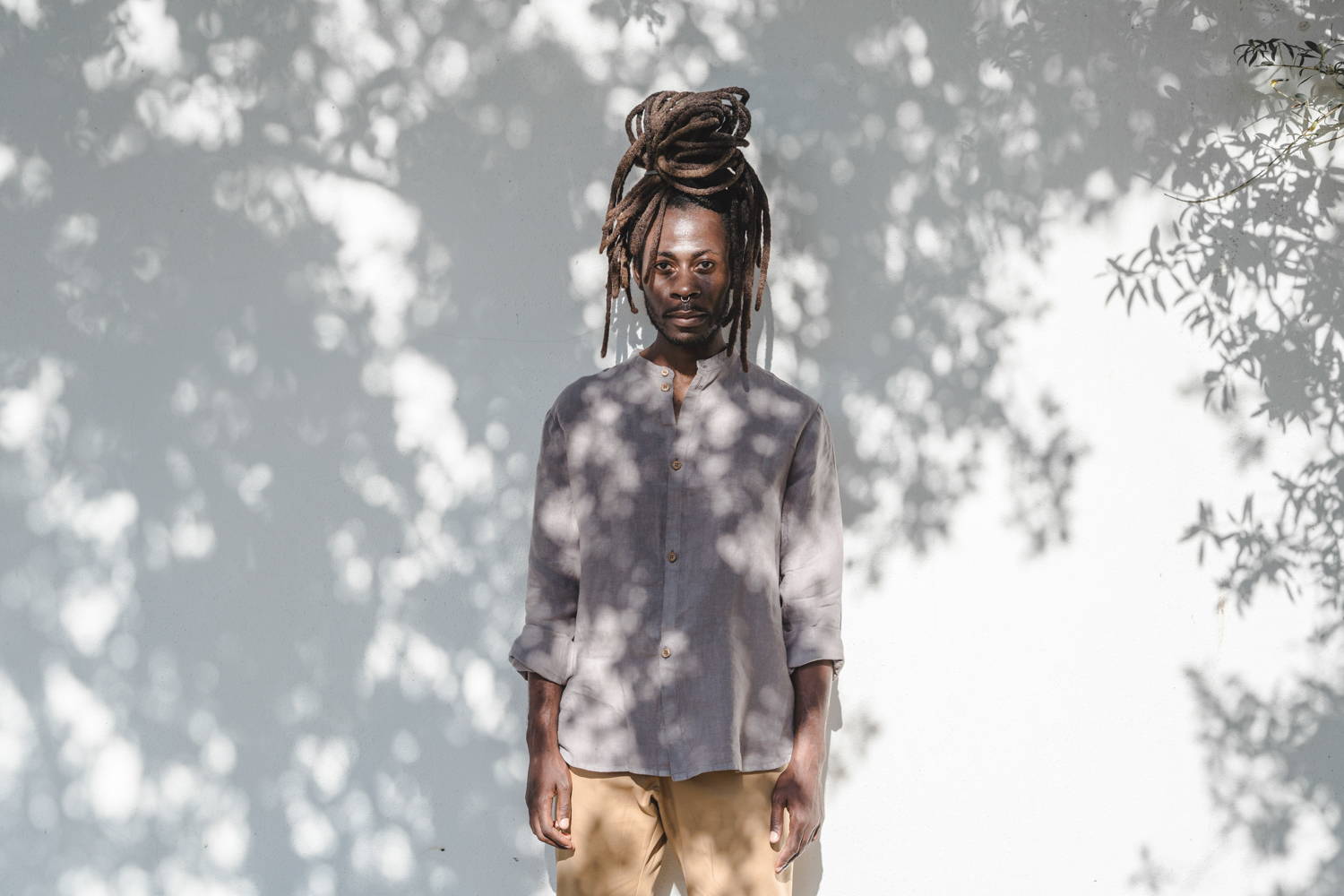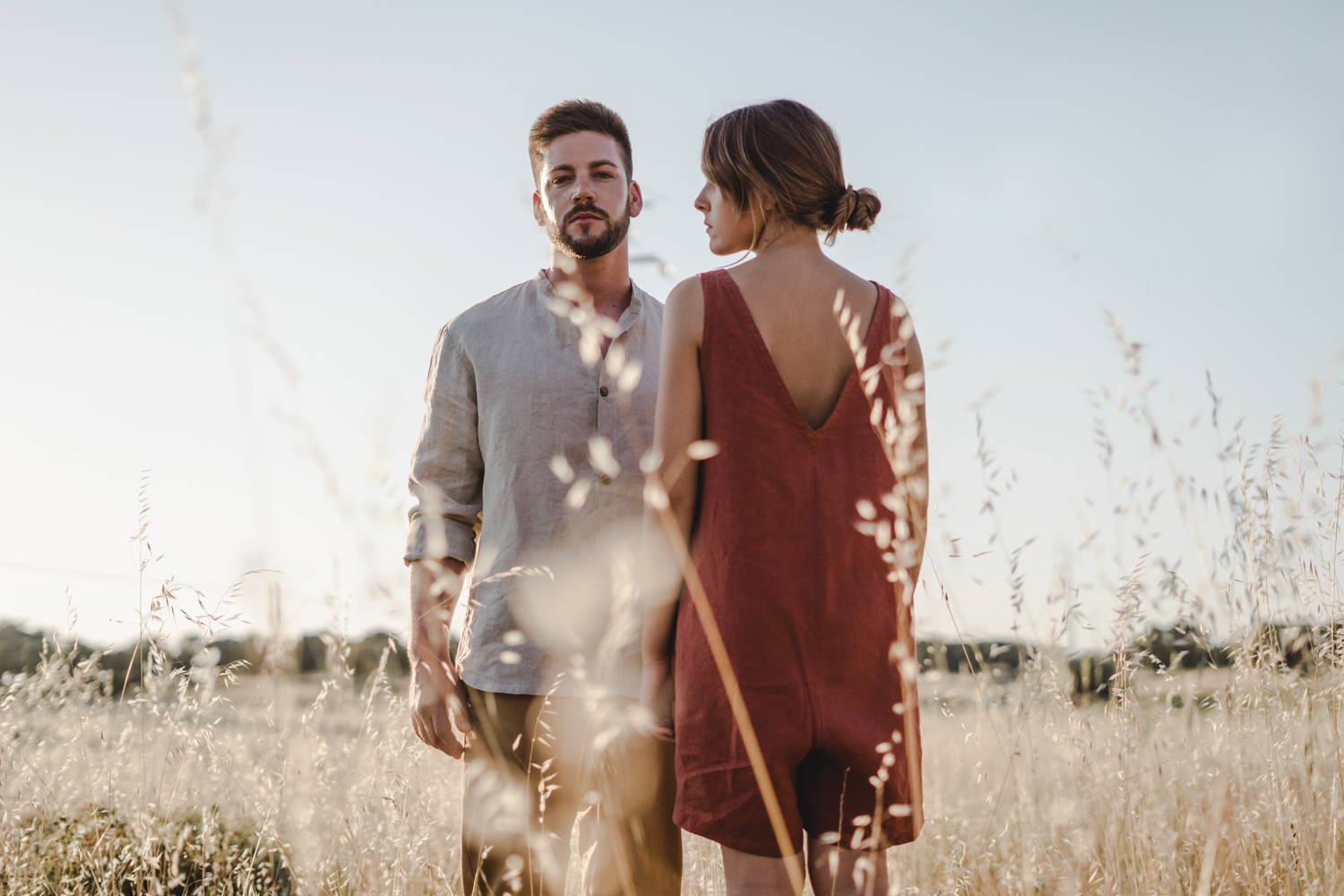 Based on a minimal approach and circular economy, the brand that started at the beginning of 2016 is trying to change the way we see and interact with a fashion brand.
They're completely honest and transparent about their supply chains and ways of production.It was a really fun experience to explore their website and understand which factories their garments are produced, where they are located, which materials are used in each garment. I'm inviting you to get to know the brand, take 5 minutes of your time to explore their webpage and to get to know their supply chain and how they produce their garments.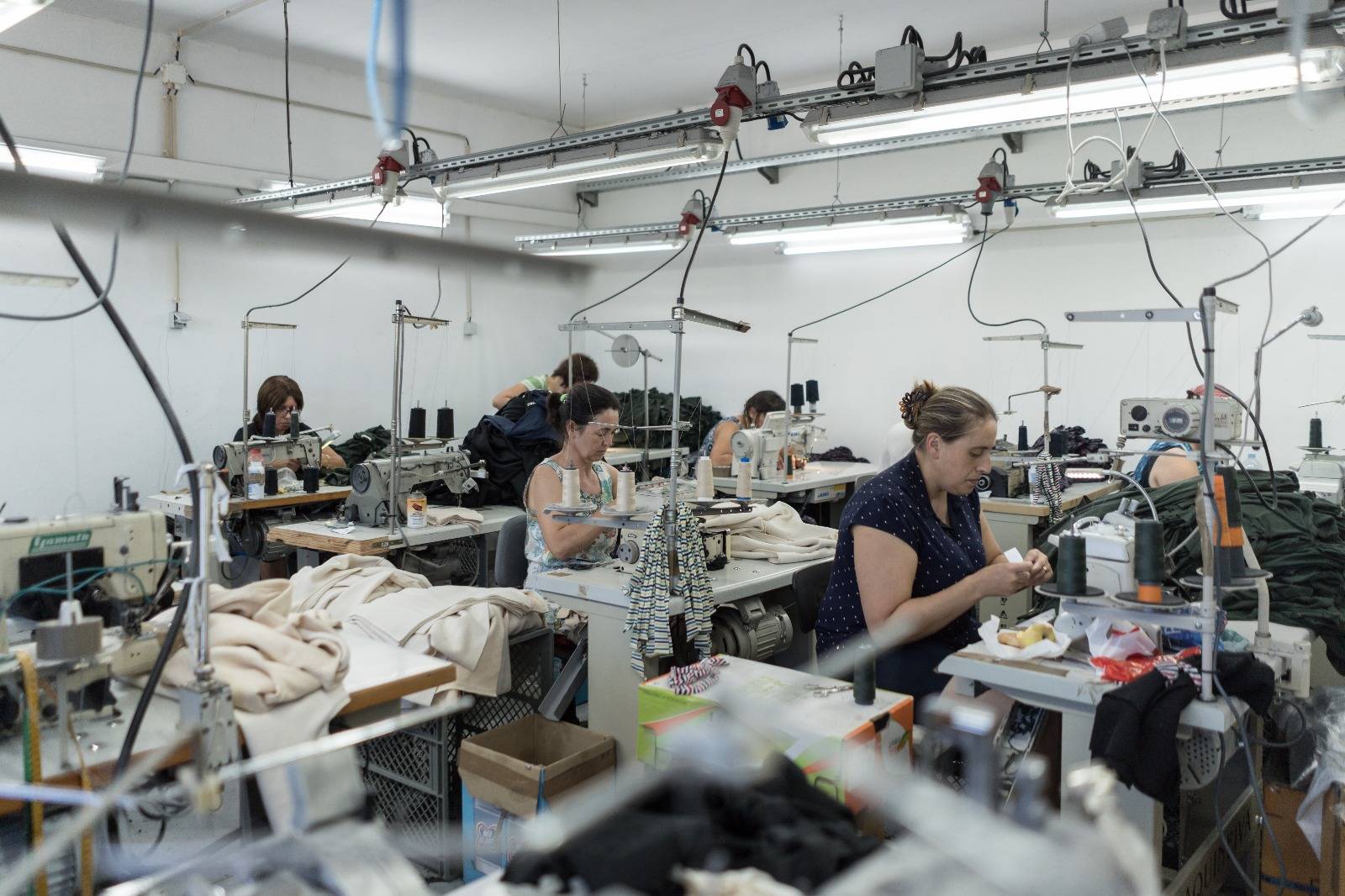 Näz Supply Chain Transparency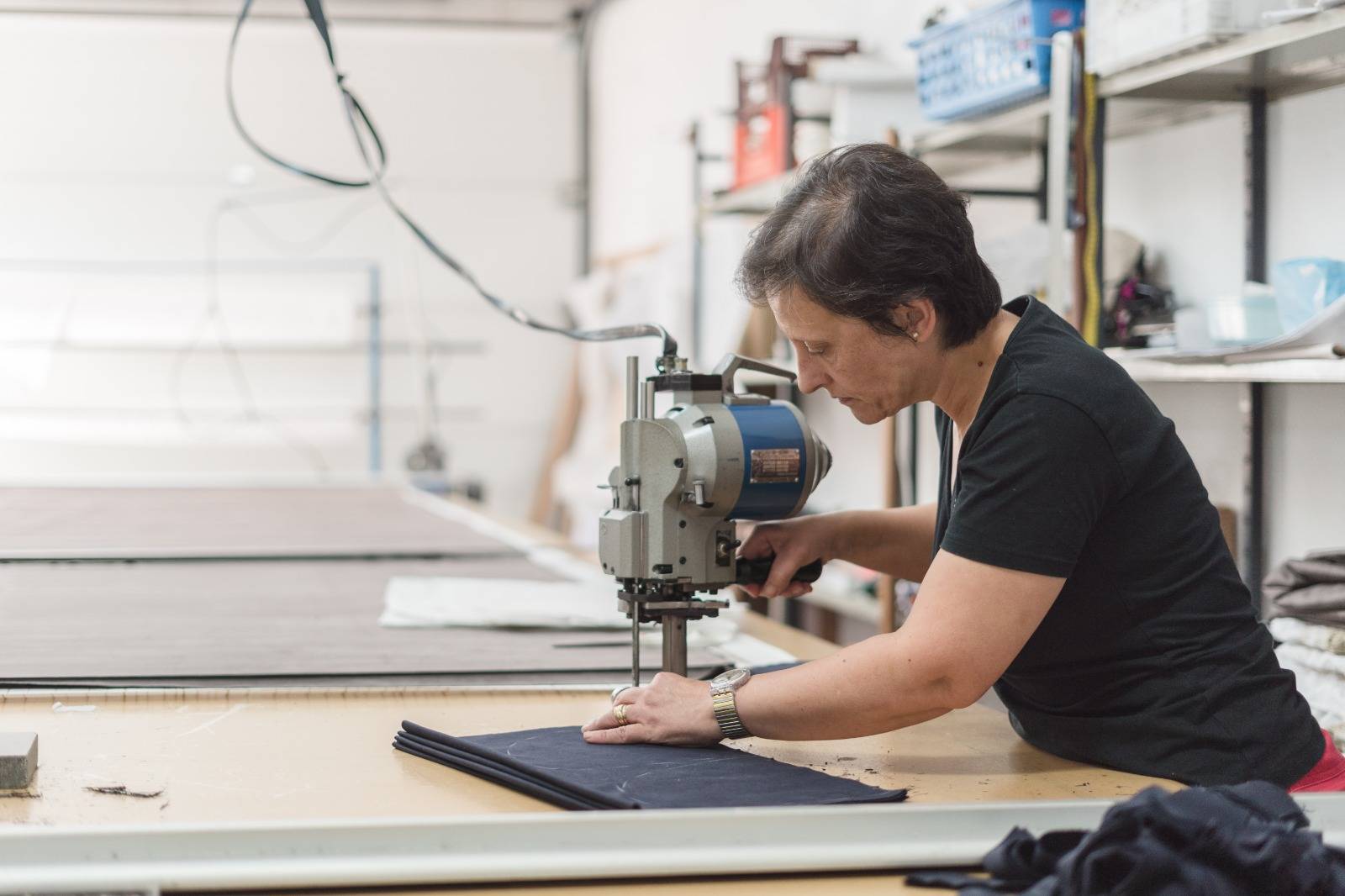 Näz Supply Chain Transparency

It's totally part of an honest experience that should lead the way for other fashion brands to act and acknowledge sustainability as part of their own businesses.Do not forget, transparency in the supply chain leads to accountability that eventually leads to change. Let's make this industry better.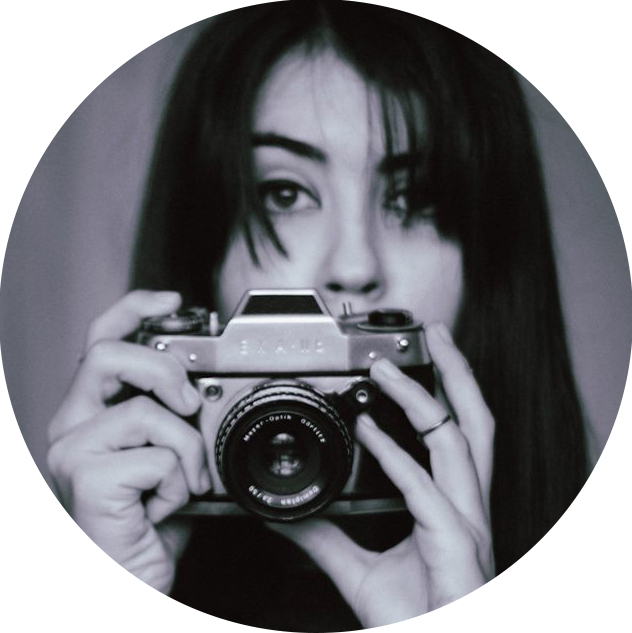 Maria Galvão de Sousa works in fashion production and communication. After her studies in Fashion and Textile Design, she lived half a year in London where she had her first real contact with the industry.For the past three years, she's been working with international fashion brands throughout the main fashion weeks helping them develop their business and communication strategy.She has also been an editor and curator for her own project and blog Contemporary Lives Here for the past 8 years, where she develops editorial content and conceptual campaigns for international and national brands.
Find her work at: