Written by Miguel Vieira.
When it comes to menswear, few other seasons have the same aesthetical allure as Winter. Granted, many of us would rather live on a beachside haven with 25ºC all year round, but the truth is with cold weather comes a wide range of unique menswear staples. Personally, I would find my wardrobe a much duller place without the unique touch of cashmere or tweed, spread across beautifully cut overcoats, sports jackets or toggle coats to name a few. However, ­Winter also poses quite a few challenges when it comes to dressing for the part – be it gearing up to fend off extreme cold or adjusting to warmer transitional weather as Spring approaches.
Thankfully, there are a few techniques you can master to keep looking your best during the cold season. Layering comes in first on this list and consists simply on combining different garments or accessories over another, be it to keep warm or add that much needed panache to an already great look. Of course the goal here is not to simply stack up pieces and end up looking like Michelin Man, but rather achieve a harmonious, balanced and functional result that portrays sophistication and visual appeal. So let's start with the basics.
When talking about Layering we usually start from the inside, that is, from the pieces that sit closer your body and then slowly move towards outerwear.

#1 – Inner (Invisible) Layers
The first pieces on the list are tees, long sleeves or thermals. These are the basic layering elements and can serve a range of purposes from insulation, to comfort or visual appeal. Just keep in mind that 90% of the times these are meant to remain invisible unless you're purposefully layering them under a v-neck sweater for the looks. Last thing you want is that white undershirt peaking under your shirt.
• Tee – v-neck jumper
• Tee – shirt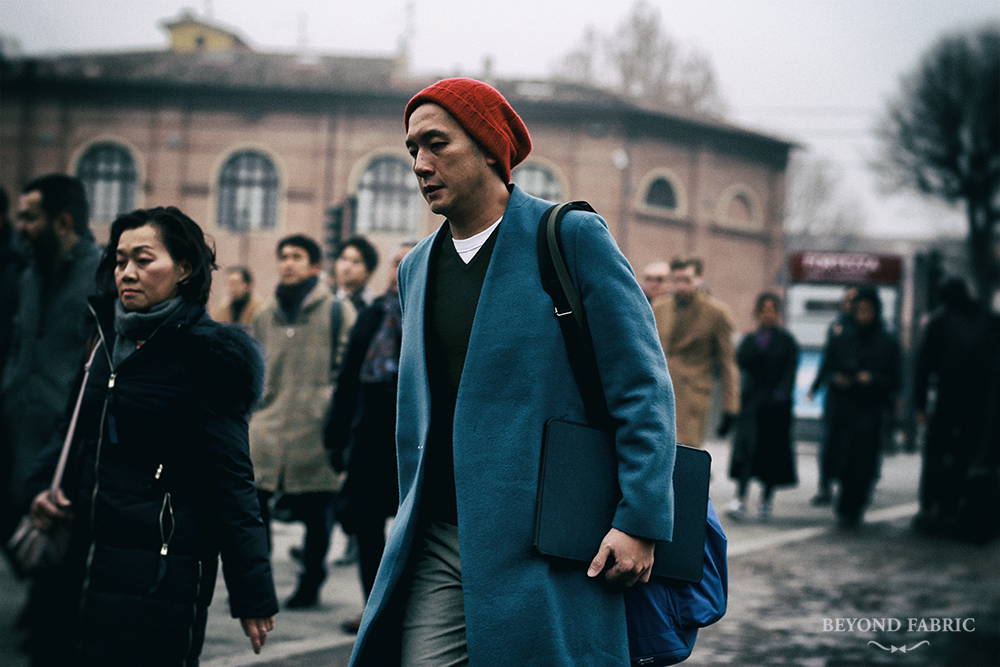 #2 – Inner (Visible) Layers
Here is where most menswear staples sit – shirts, jumpers, turtlenecks, sweatshirts, vests and cardigans are places on this category. Depending on the weather conditions, personal style or formality required, you may opt for just one or a combination of pieces. As a rule of thumb, heavier pieces should be layered on top of thinner pieces, taking into account color, textures and length as well. Extra style points for layering shirts under turtlenecks with the collar popped or turtlenecks under sweaters.
• Shirt -> jumper or sweater
• Shirt -> turtleneck
• Shirt -> vest
• Shirt -> cardigan
• Turtleneck -> jumper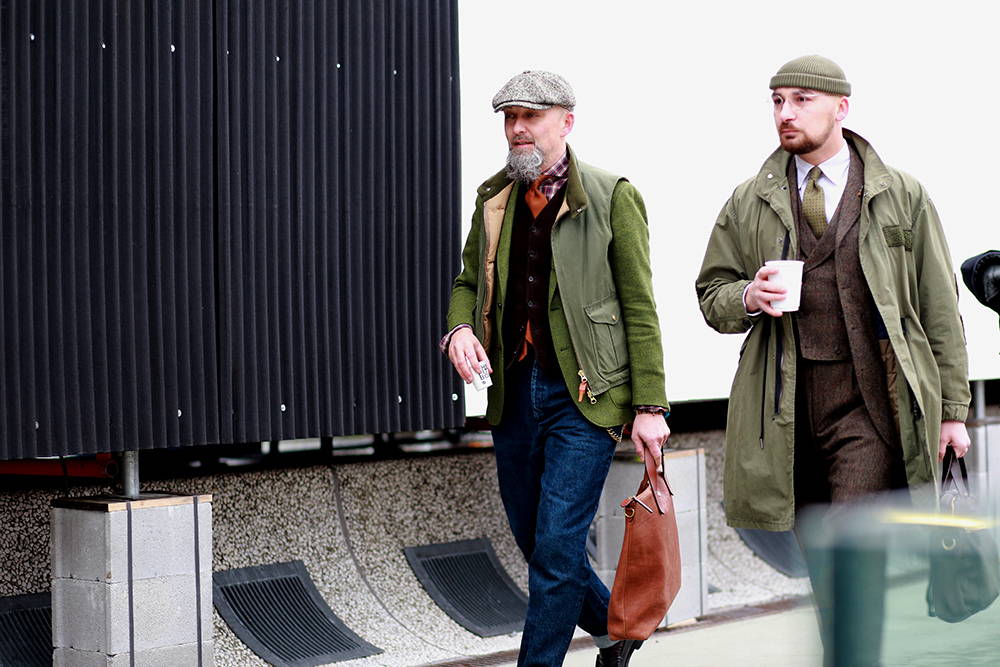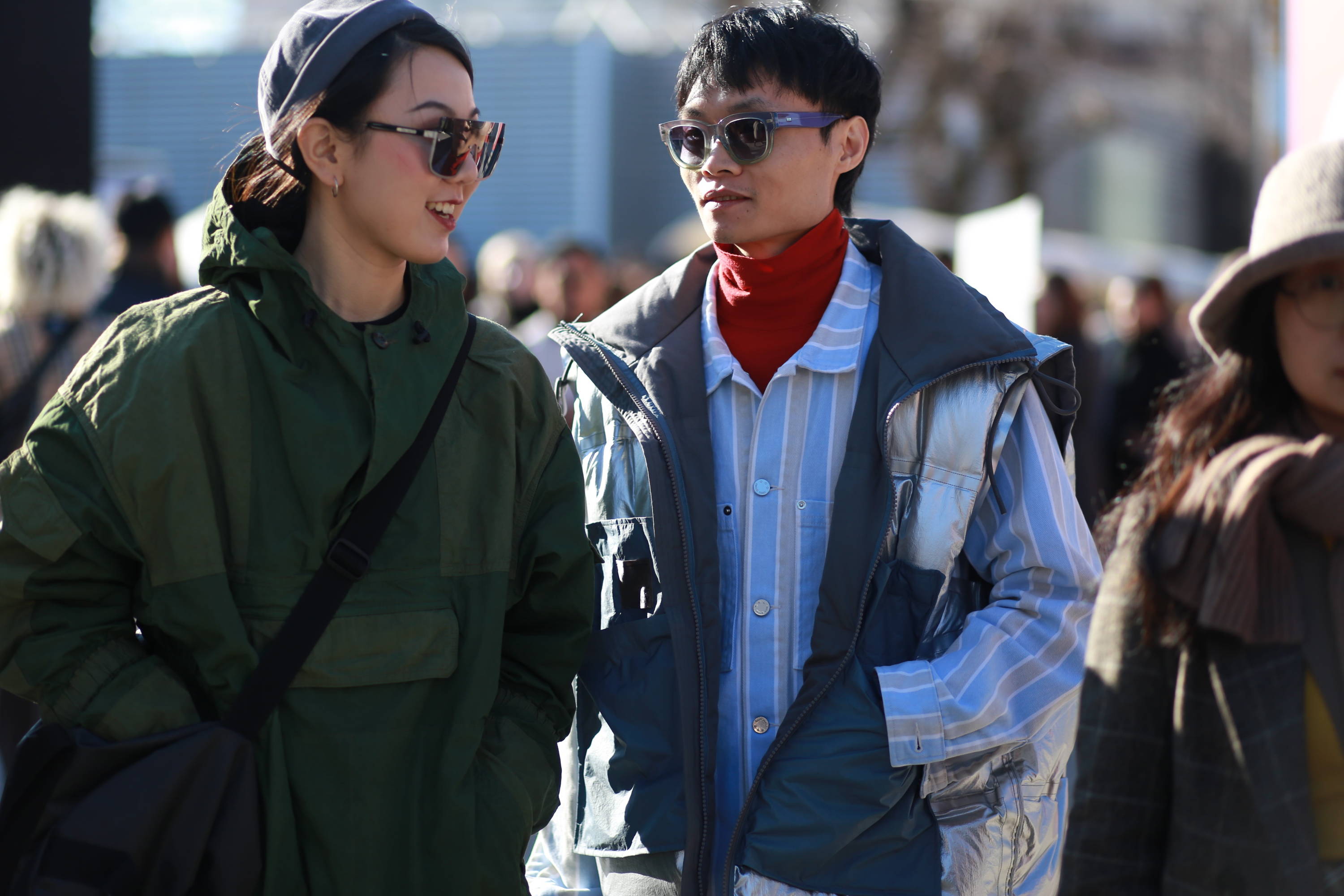 In warmer weather these would be considered outer layers, as they provide an acceptable "final" layer. Suit or sport jackets, lightweight leather jackets, safari jackets, overshirts or denim truckers make the cut here. Layering these on top of the previous combos provide a solid look with enough visual interest, but they truly shine when you're able to add an outer layer on top. A shout out to denim truckers and leather jackets that look especially nice under a tailored trench or overcoat.
• Shirt -> jumper -> blazer - > coat
• Tee -> jumper -> trucker -> trench
• Tee -> jumper -> overshirt
• Tee -> jumper -> leather jacket -> coat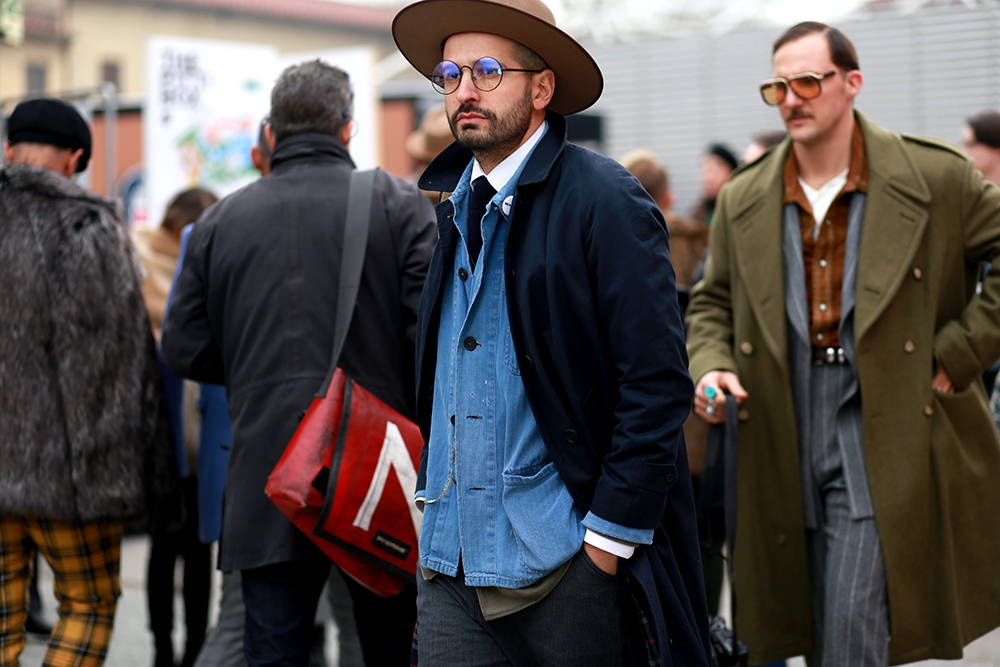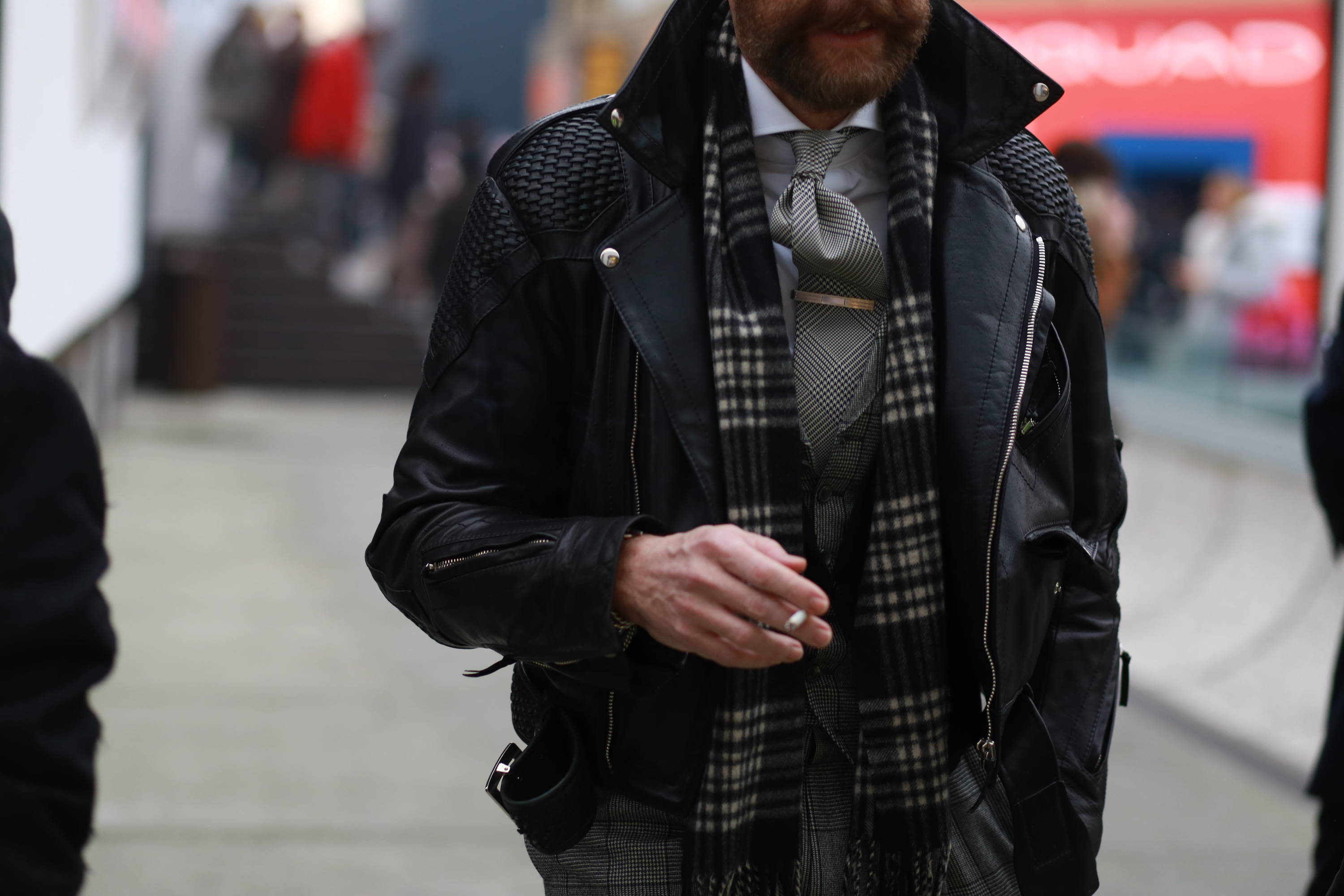 These are the heavy hitters and the final layers for your outfit. They are meant to keep the cold, weather and rain away and provide an ultimate layer of protection. All types of coats (peacoats, overcoats, toggle coats, etc.), trenches, parkas, puffer jackets and vests are included here. There is not much to be said when it comes to outer layers other than they should blend with the remaining layers and serve their purpose (cold, weather, rain, etc…).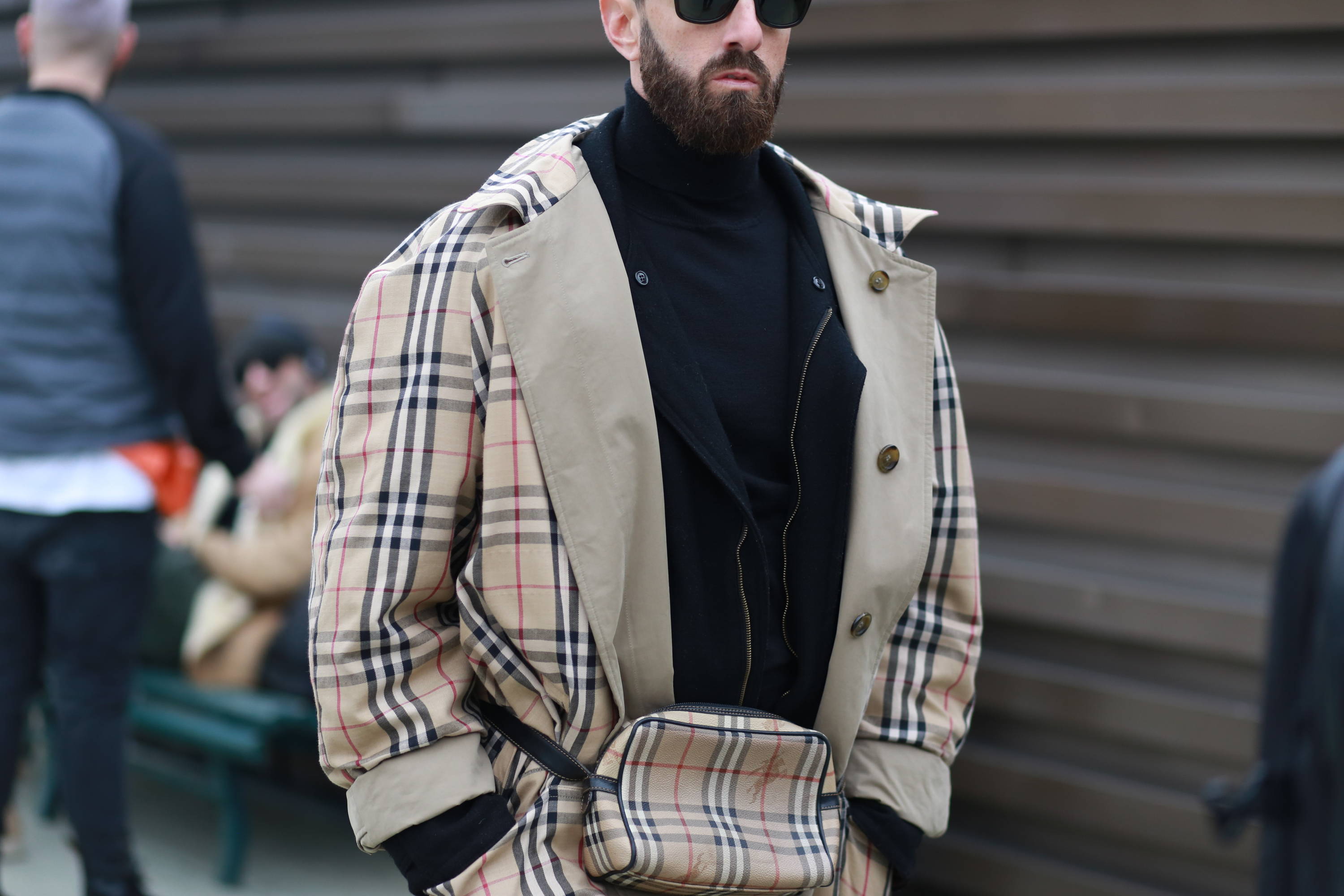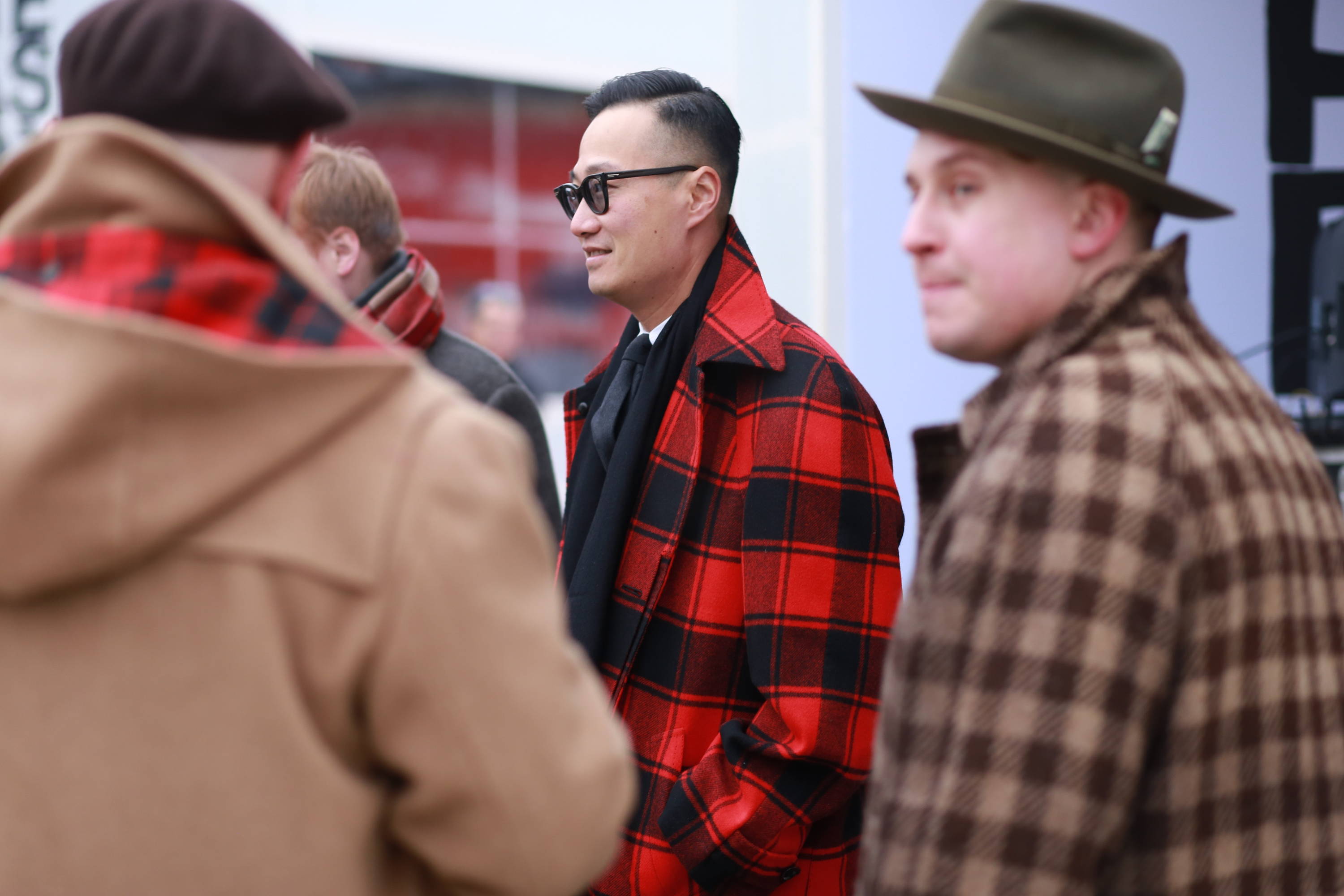 All photos by Miguel Vieira via Beyond Fabric.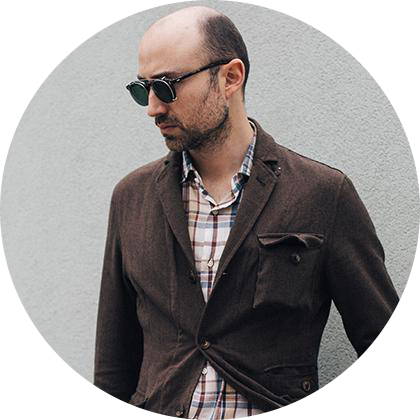 Miguel has been working in Fashion Marketing for the last 10 years, after undergoing a complete life change from his previous work as a Civil Engineer (his academic background). He also founded the well-renowned menswear and lifestyle blog Beyond Fabric. His style has continuously evolved over the years, going from sartorial to a more comprehensive and eclectic approach. Other passions besides fashion, include cars, bikes, watches and cooking.