Written by Miguel Vieira.
Streetwear has reached new heights in recent years, making its way into luxury labels and establishing itself as a force to reckon with within the vast universe of the fashion industry. Much has changed since the early years where it was commonly associated with low-quality garments, worn mostly by teenage skaters or hip-hop fans who wanted to make a statement. Today, Virgil Abloh heads Louis Vuitton along with one of the most successful streetwear labels around and the athleisure movement has brought street-inspired staples into the runways of virtually every high-end brand.
That being said, today we'll take a closer look into the hoodie: the ultimate streetwear staple. Hoods have been largely marginalized due to its association with gangs and criminality, but they actually date back to much more noble origins – workwear and sports. Champion is thought to have made the first hooded sweatshirt to help protect athletes and workers from the elements, with the first allowing it to become a favorite among students. It then moved into subcultures such as graffiti or break dancers, ultimately becoming the go-to choice for muggers and robbers that wanted to hide their identities.
Moving forward to 2020 however, hoodies have managed to shake their ill-connotation and actually cement their place within the menswear sphere, for a wide range of styles. In fact, this is one of the pieces that most guys have in their wardrobe: some wear it everyday, others occasionally as a layering element and some just for sports or for a lazy day indoors. They're actually quite versatile, as the hood adds an interesting visual element, they're usually very warm and we can always use some extra pocket space.
Not all hoodies are created equal though and attending on the materials, colors and graphic elements, you'll be able to dress them up or down accordingly. Below are a few great examples of how to make the most out of hoodies in a variety of occasions: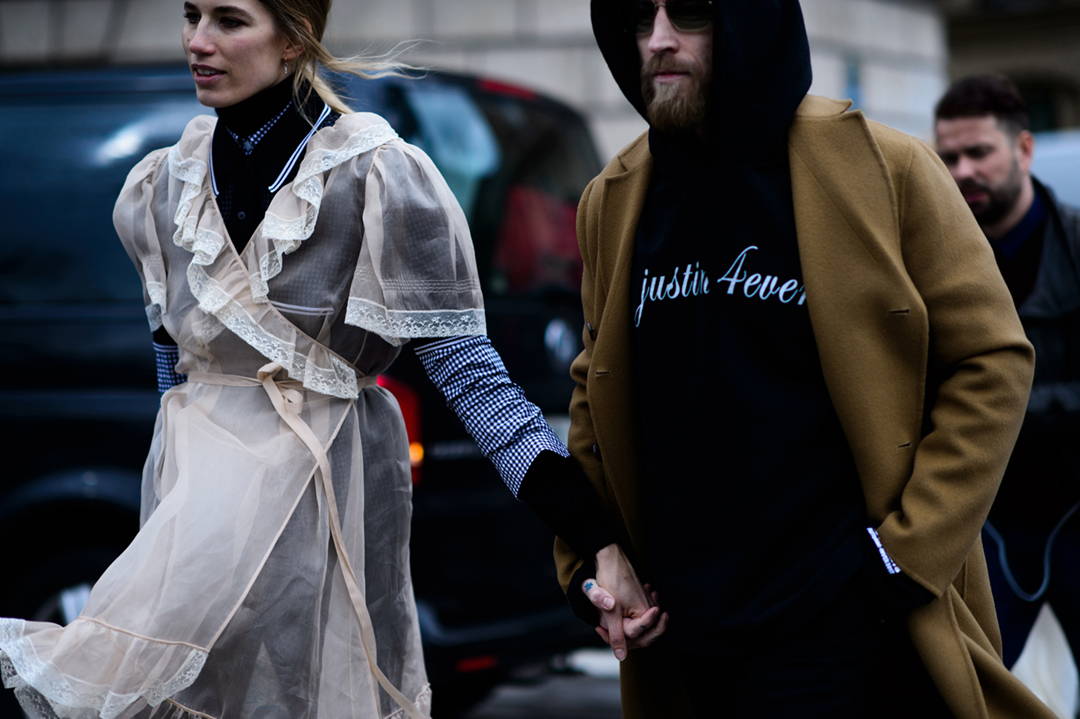 Under a tailored overcoat. A more polished and sophisticated approach.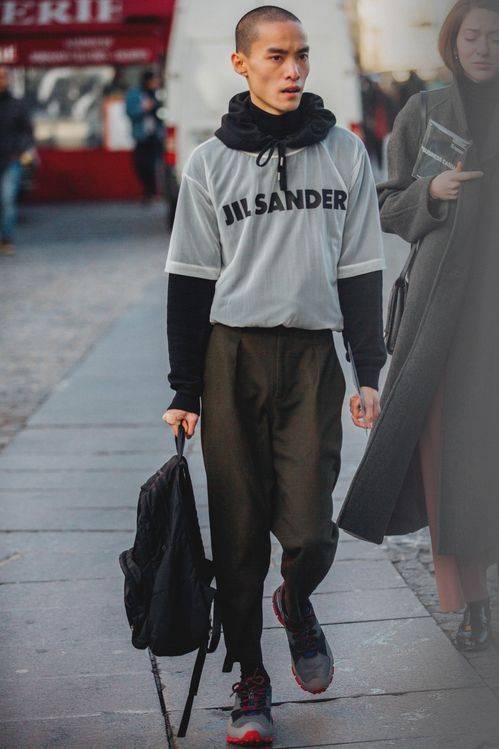 Layered under a tee for a more tech/street vibe.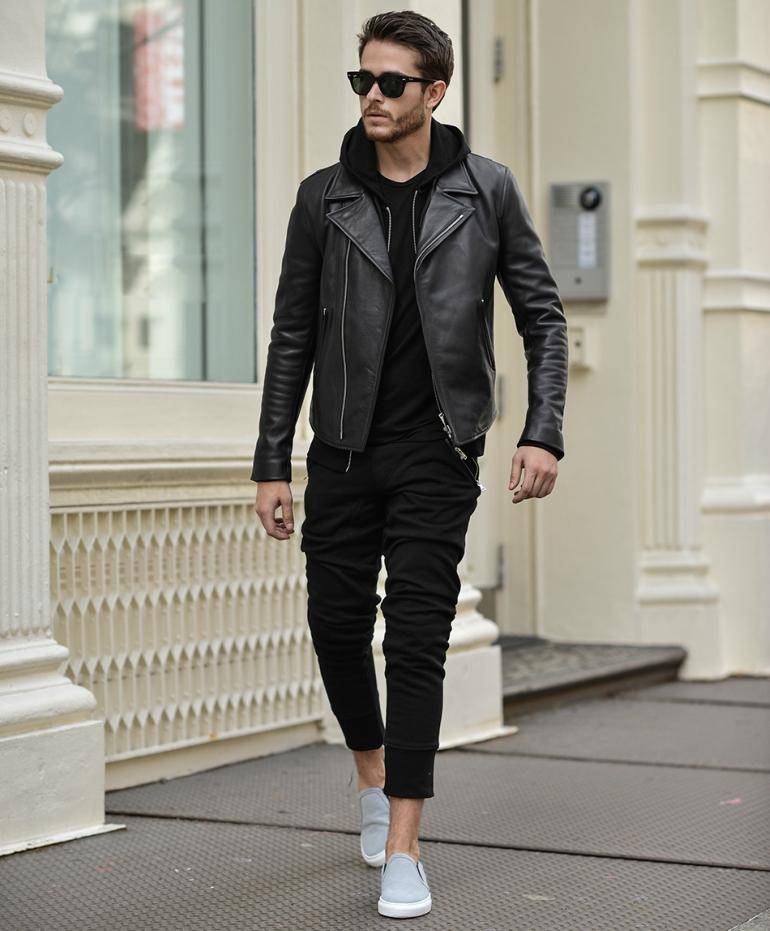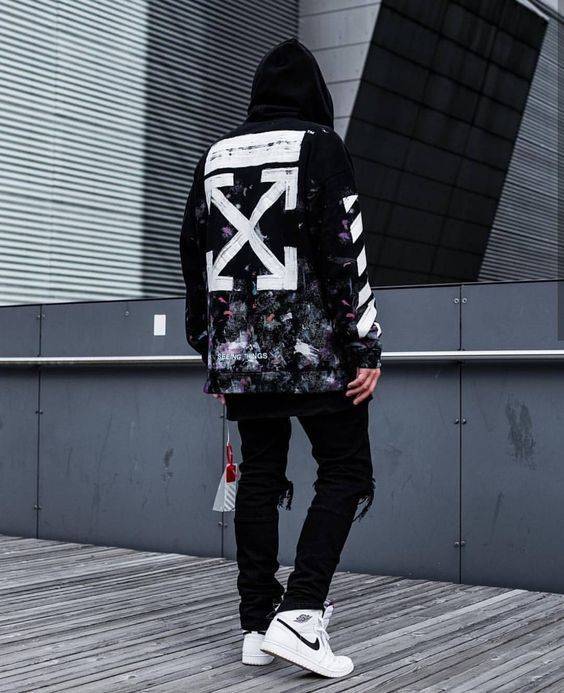 On its own – more casual and preferably with a graphic printed hoodie.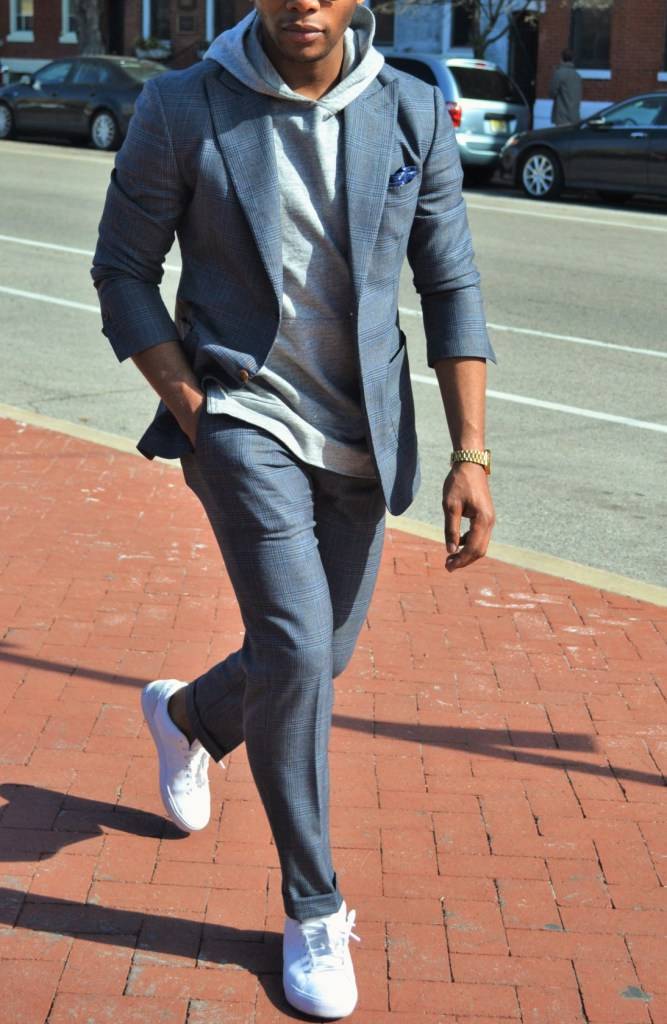 With a suit or suit jacket – casual chic.

Find men's hoodies at The Feeting Room
Product not found. Have you uploaded products to your store?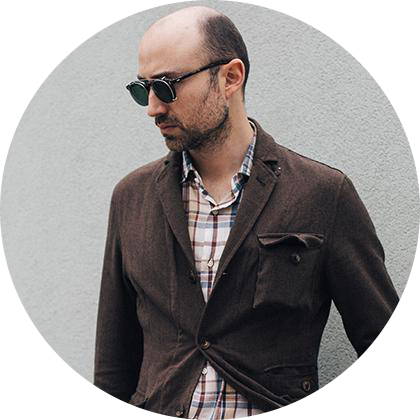 Miguel has been working in Fashion Marketing for the last 10 years, after undergoing a complete life change from his previous work as a Civil Engineer (his academic background). He also founded the well-renowned menswear and lifestyle blog Beyond Fabric. His style has continuously evolved over the years, going from sartorial to a more comprehensive and eclectic approach. Other passions besides fashion, include cars, bikes, watches and cooking.