"Behind the Brand" is our column where you get exclusive behind-the-scenes access to our partner brands and learn more about the people that make our products. Today, we meet Dennis de Vries, the Creative Director of Next Memory.
Hi! First off, introductions are in order: What is your name and what is your role?
I am Dennis de Vries and I work as a Creative Director for Next Memory.
All stories have a starting point: where's yours? What inspired Next Memory?
We opened SKINLIFE because there were no International niche brands in Portugal. But then, over the years, we noticed that clients were entering SKINLIFE and asking for Portuguese brands, and there were also not many. That's pretty much how Next Memory was born. I have always attached a great sense of memories and emotions to smells, so for me, it was imperative to use that word, memories, because fragrances are all about that, to create new memories.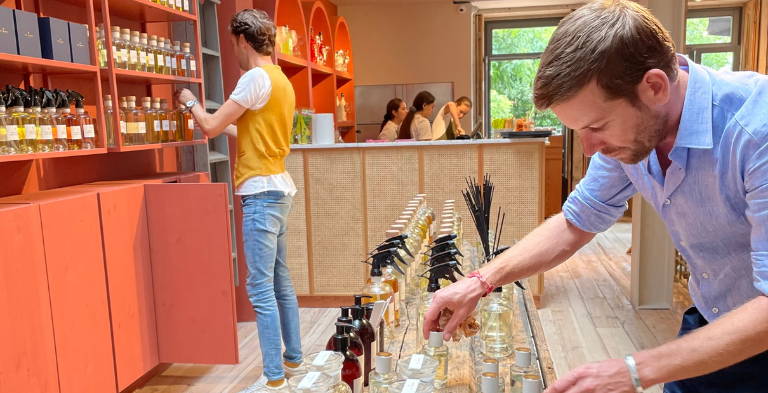 What are the values that drive the brand?
Freedom of creation, Handmade and Heart-Driven approach.
How do you see your brand in the world? What impact do you think it brings?
It's all about memory. We want people to know how to use their strong noses, which can do so much for them on a daily basis. We try to create gimmicks that will trigger people to use the nose differently.
What makes Next Memory different? What makes it a must have?
We feel very lucky — maybe it was meant to be, but creating Next Memory based on our love for Portugal, and then we found a gorgeous space that belonged to a J. J. Fernandes pharmacy… Well, it feels like we were meant to create not just another brand, but an experience. Next Memory is a luxurious niche brand, that embosses all the tradition and Portuguese knowledge. We don't sell just products, we offer olfatory memories in a bottle.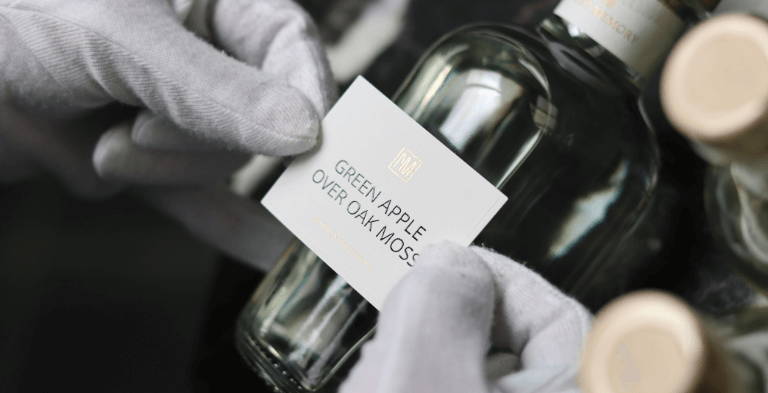 How does your creative process start? What shapes your product development?
Many years working in this sector were creating projects and ideas that were kept in a notebook to be brought to the world when the moment was right. A trip or just a visit to a church 100 meters from our atelier brings a wonderful story that deserves to be celebrated. Portugal has a rich, unique and unrepeatable history.
Is there something you do/know now that you wish you did/knew from the get-go?
With our brand, we try to create fragrances where you open the way for your own "next memory". So, in the future, someone will say, "this fragrance reminds me of my grandmother because she used Pink Lemon over Orange or a fragrance that speaks to you. That's the main idea behind the brand. It's also inspired by Portugal. Our travels around Portugal over the last 12 years are an inspiration; so much nature, the city's spirit, and the people's freedom. We wanted to capture that into the fragrances.
How has The Feeting Room played into your growth as a brand?
Porto has always been a desired market to Next Memory, since it started, but we needed a good partner that knows the market and shares the same philosophy. LOT was the perfect match!
I know this is about you, but if I'm allowed: What other TFR Partner Brand(s) do you feel matches your brand's vibe, values or you simply admire?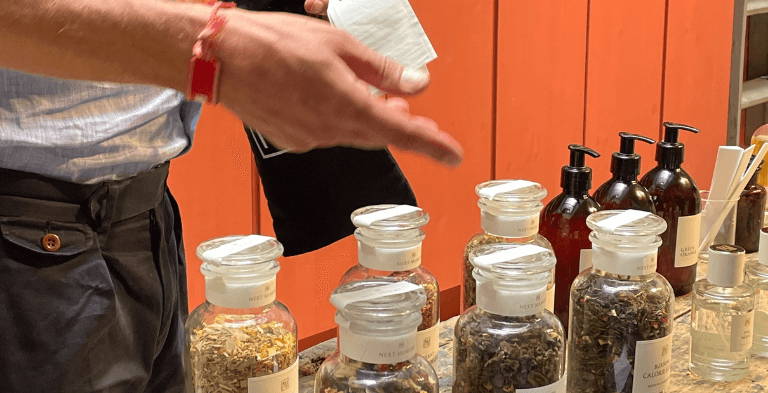 It's time for some quick-fire questions:
If you could partner up with one celebrity, which one would you choose?
Shawn Mendes.
What excites you more about this industry?
It's an art, pure poetry for our senses, a revive for our ancestral history and traditions, the "savoir-faire", something very human that no AI or machine can ever feel.
Which smell reminds you of your childhood?
The great scent of Cedar wood because of my grandfather's woodworking workshop.
In one word how would you describe Next Memory?
Remarkable.
If you had to choose one product from Next Memory, which one would you choose?
Our Banana Lab Lip Balm.
What would be your superpower, if you could have one?
Know the future.
Next Memory is exclusively available at LOT.

Discover over 100 independent brands.

30-day returns & exchanges.

New shipping rates to selected countries.