"Behind the Brand" is our column where you get exclusive behind-the-scenes access to our partner brands and learn more about the people that make our products. Today, we meet Rita, co-founder of Guaja.
Hi! First off, introductions are in order: What is your name and what is your role?
Rita, Co-Founder of Guaja.
All stories have a starting point: where's yours? What inspired Guaja?
We were literally born and raised in our parents' factory, around fabrics and sewing machines. Then, they closed doors and emigrated. We followed a different path from our parents and went to university but fashion was always present in our life. We started selling vintage clothing and decided nothing was exactly we envisioned and loved, so we created our own brand.
What are the values that drive the brand?
Exclusivity, timelessness, sustainability and openness and honesty with our customers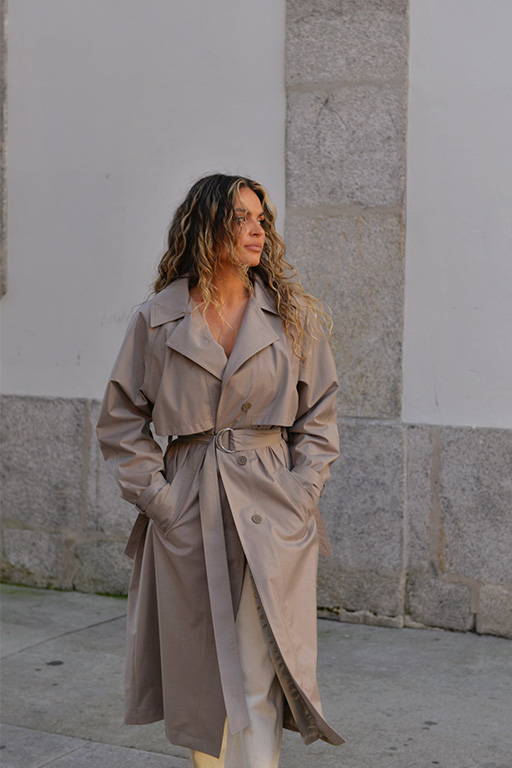 How do you see your brand in the world? What impact do you think it brings?
We see it as a timeless brand that goes beyond trends. As we grow we try to impact the world by being more conscious, sustainable and try to inspire other young girls to believe they can make a difference doesn't matter how saturated the industry is and how tough their paths have been.
What makes you different? What makes it a must have?
Timeless designs, great quality, handmade in Portugal with the biggest attention to detail.
How does the creative process starts? What shapes your product development?

Sometimes the design starts around a fabric that we love and then we think of what would look great... what type of garment best fits the fabric. Other times we think of a timeless piece we love and how can we improve it and make it our own, which means timelessness with a twist.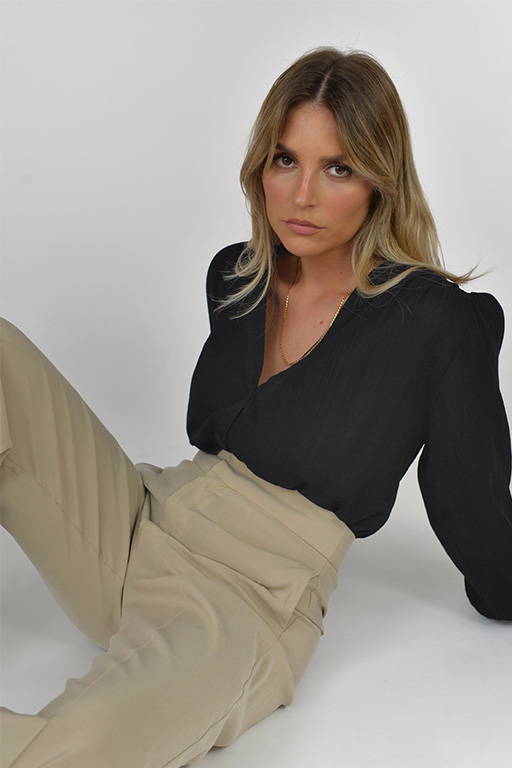 Is there something you do/know now that you wish you did/knew from the get-go?
No. I think failing and learning it's part of the process and it's what makes it better. The most difficult part was always logistics and we just wish we had more experience when we started. However, it's fun looking back and seeing all the improvements.
We know we shouldn't pick favorites, oh well... what are the key pieces from your current collection and why?

Pants, always our pants. Alma Linen Pants.
How has The Feeting Room played into your growth as a brand?
Allowed for visitors/tourists to know our brand. It's cool to tell people they can see our pieces in person, touch and try them in such cool stores!
I know this is about you, but if I'm allowed: What other TFR Partner Brand(s) do you feel matches your brand's vibe, values or you simply admire.