"Behind the Brand" is our column where you get exclusive behind-the-scenes access to our partner brands and learn more about the people that make our products. Today, we meet Artur Miranda and Jacques Bec, the CEOs of Fine&Candy.
Hi! First off, introductions are in order: What is your name and what is your role?
We are Artur Miranda and Jacques Bec and we are the CEOs of Fine&Candy.
All stories have a starting point: where's yours? What inspired Fine&Candy?
Fine&Candy is a Portuguese brand specialized in the manufacture of luxury stationary items. It was founded in Porto in 2009 and acquired in 2012 by OITOEMPONTO – Architecture&Interiors, which transformed the brand into a successful Portuguese reference around the world. All products presented by the brand are unique and completely handcrafted, through an original design and using manual and traditional techniques. Special attention is given to the quality of the materials, the design, finishes, and color selection, which gives each piece a unique personality Fine&Candy.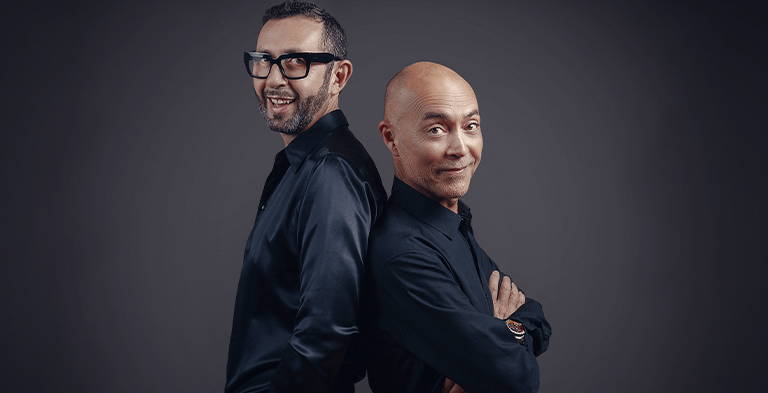 Jacques Bec and Artur Miranda. Photo Credits: Nuno Sat
What are the values that drive the brand?
The main purpose is to value the paper and to encourage its use, while living in this digital era. This exquisite stationery brand, creates a set of affordable luxury stationery products made through the oldest techniques.
The "fancy" and "fun" spirit of the brand, is translated into unique pieces made from noble materials making any secretary a lively and enviable place of pleasure for those who like gestures as simple as writing a personal note to someone special.
Specialized in notebooks, diaries, and other desk accessories and conceived to make the world more beautiful Fine&Candy creates a high-quality set of fine stationery, that can be personalized with your name, making each product even more special. Our philosophy is to value an essential material so that man can express himself freely and in the most natural way possible.
What are the distinctive features of the brand's products?
All our production are made in Portugal. We are great promoters of what is 100% Portuguese. Special attention is paid to the quality of materials, design, finishes, and color selection, which gives each product a unique personality. In other words, all our notebooks are very similar, but none are the same.
How does the creative process for the products carry out?
Our inspiration comes from the creativity of our design department, as well as the immense collaborations with national and international designers who, following fashion trends, create unique products with plenty of functionality, comfort, quality, and color for all tastes, from the most classic to the bolder.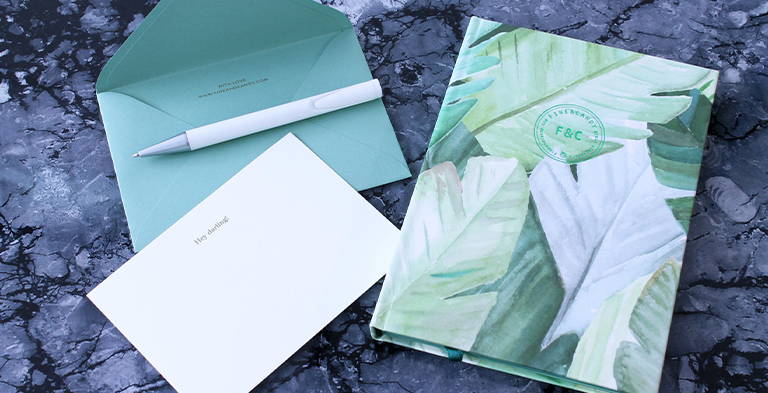 I know one shouldn't pick favorites but… what is your personal favorite piece from your current collection?
Our "Best Sellers" are undoubtedly notebooks and pencils. Meanwhile, the brand started to produce small pieces of leather goods (Cardholders, Keyrings, Luggage Tags, etc.), which are already a success in sales.
Personally, what is your workday like?
Wow, that's a difficult question! And it depends on the day.
We can't get enough of our notebooks and pencils for sketching and drawing all workday.
How has The Feeting Room played into your growth as a brand?
We have been with TFR since 2015, and it is a good partner in Portugal.
You guys have been a very important part of our Portuguese growth, and we are extremely grateful for that! We love your stores and can't wait to make some events with our brand and visit you soon :)

Discover over 100 independent brands.

30-day returns & exchanges.

New shipping rates to selected countries.