"Behind the Brand" is our column where you get exclusive behind-the-scenes access to our partner brands and learn more about the people that make our products. Today, we meet Ana Duarte, owner and designer of DUARTE.
Hi! First off, introductions are in order: What is your name and what is your role?
I am Ana Duarte and I'm the owner and designer of the brand DUARTE.
All stories have a starting point: where's yours? What inspired you?
The name derives from my last name: it came up when I was taking my MA course at London College of Fashion because I needed one word to put on the tag of the clothes. The brand started organically after I applied to the contest "Sangue Novo" at Lisboa Fashion Week. We intend to redefine the concept of Sportswear and Streetwear Luxury, creating a cool lifestyle.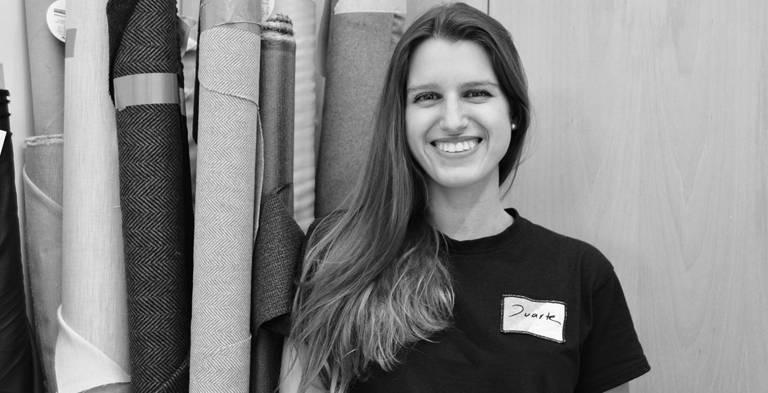 What are the values that drive you?
At Duarte we try to always have sustainability in mind - all aspects of it.
How do you see your brand in the world? What impact do you think it brings?
Our pieces have sportswear and streetwear lines allied with high-quality finishings, details, and materials.
How does the creative process for the products carry out?
It depends on whether we are making a collection or a custom-made piece. In case of the collection, it all starts with choosing a theme. Usually, I tend to be drawn towards sports in general and traveling. After this, we define the color palette and the materials. When I design I always have in mind what would fit both women's and men's bodies alike and, therefore, a lot of our pieces are unisex. I make all the patterns at our studio, and then all the toilings, fittings, and cutting fabrics are made in-house. We love seeing our pieces evolving each step of the way, as sometimes the final result turns out to be better than what we first had in mind.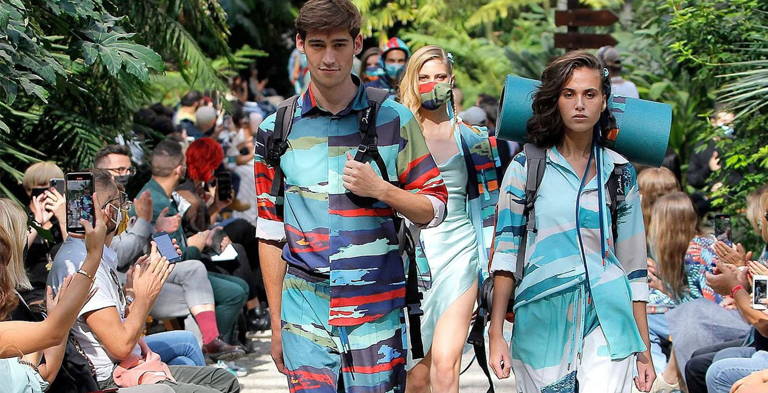 Is there a specific product or piece that has proved iconic for the brand?
Yes, a chunky knit sleeve in red, worn by Sara Sampaio in 2018.
Personally, what is your workday like?
My days are different according to the time of the year. For example now, as we are less than 2 months from fashion week, I start my days replying to emails and confirming orders. Usually, in the mornings I'm pattern making and after lunch, I update my reports - mainly with production costs and stock levels (this because my team is usually cutting other pieces at the same time and we have to constantly check if the price is turning out right for each one of the pieces). In the afternoons we always have visitors at the studios - mainly photographers and stylists who come by to chose pieces for photoshoots, but sometimes clients who book an appointment whether to see something they liked online or to have a piece custom made.