"Behind the Brand" is our column where you get exclusive behind-the-scenes access to our partner brands and learn more about the people that make our products. Today, we meet Maria Valente, PR & Communication Manager at A LINE.
Hi! First off, introductions are in order: What is your name and what is your role?
Maria Valente, PR & Communication Manager at A LINE.
All stories have a starting point: where's yours? What inspired A LINE?
It all started with our founder, Alexandra. A woman with many years of experience in the textile industry that, with the help of other talented women started A LINE a few years ago. Inspired by other women, we design and produce clothes with them and their necessities in mind. After all, our motto is "Clothes that begin and end with women".
What are the values that drive the brand?
Our main commitment is to sustainability, quality and durability, desiring to create clothes with longevity, high quality and functionality, that people will have, wear and treasure for many years.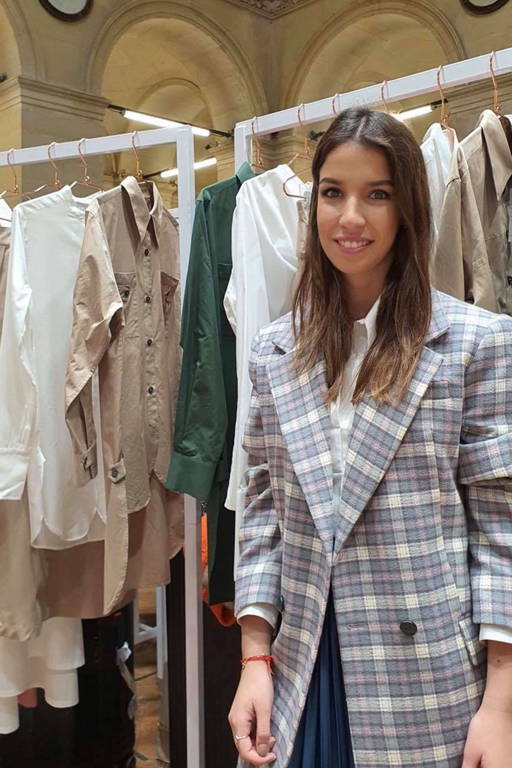 How do you see your brand in the world? What impact do you think it brings?
Our mission is to slow fashion down. We believe that our collections and the message they carry every season can make a difference in an industry that is undoubtedly saturated. One of our maxims is "buy less buy better", and we truly believe that's the only way to go, so we work on that way, trying to encourage mindful consumerism, inspiring people with the design and the values of our brand.
What makes you different? What makes it a must have?
All our clothes are thought to be unique and to endure, we design with intention. Having A LINE on your wardrobe means that you have something timeless, comfortable, with versatility and the ability to be worn year-round and season after season in the best conditions.
How does the creative process starts? What shapes your product development?
All our process is developed in-house, from the first sketch to the last stitch. It all starts with a theme/story and from there are lots of prototypes and experiences until the final result. In between, there's also the choice of materials and fabrics that, at A LINE, it's a significant and crucial part of the process, that has to met our criteria from a quality, sustainability and ethics perspective.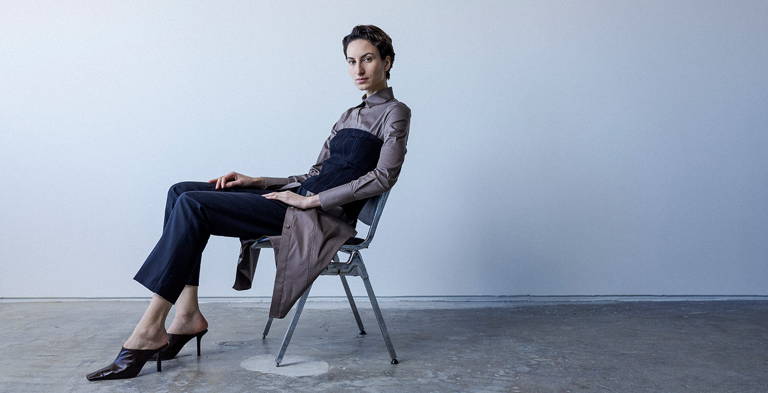 We know we shouldn't pick favorites, oh well... what are the key pieces from your current collection and why?
I try to answer that question every season but it's always the hardest one... but I might say the Trench Coat, a classic impeccably crafted and full of interesting details, the slip dress with our exclusive print and of course, all the white shirts.
How has The Feeting Room played into your growth as a brand?
TFR it's a great window for Portuguese designers. With such a particular and interesting selection of products and brands, we immediately felt that would be the right place to be with our collections.