Written by Filipa Henriques.
If there's something Woody Allen is still able to do well is to speak love to our hearts. As I wrote these words, I searched for a few pictures of the film on-line and mistyped "A Sunny Day in New York" - it's a film so full of light that when we finish it we forget the rain and we focus on the emotional storm of the characters.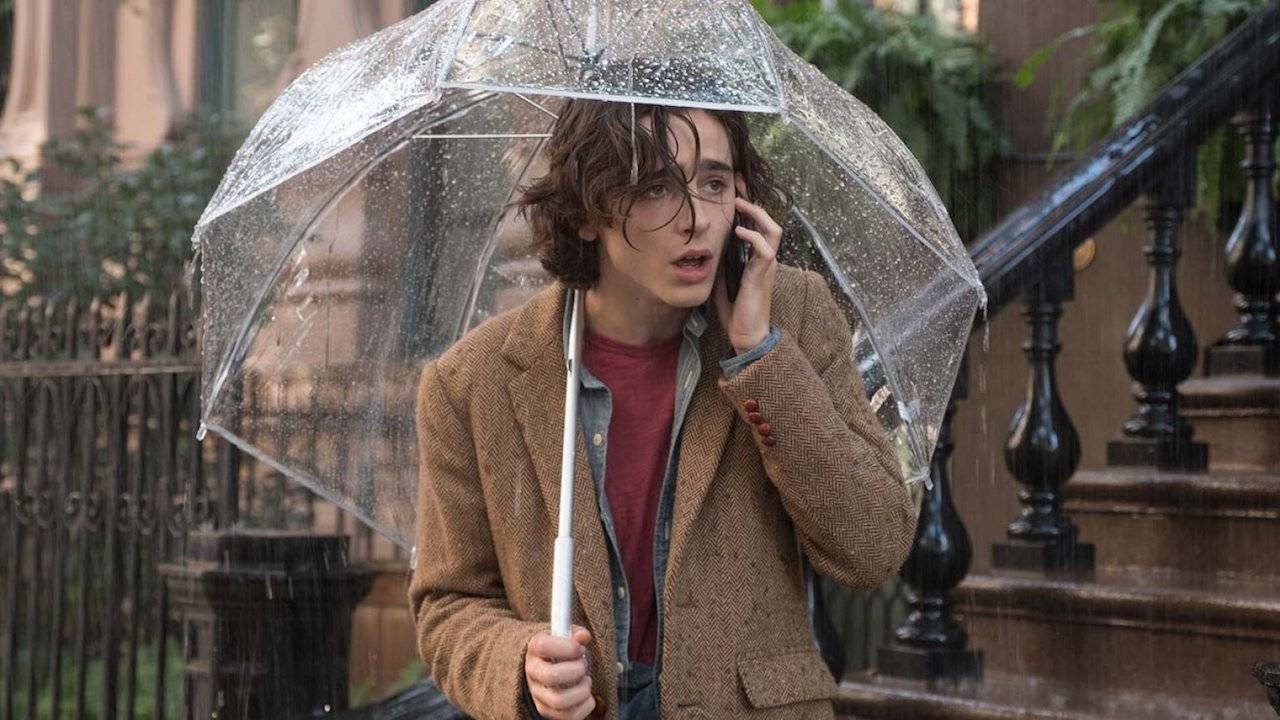 The plot, as we are used to, is simple - a young couple goes on an adventure - but don't get yourself wrong, this is not a common story of 'boy meets girl'. The boyfriend - beautiful, stylish, smart and rich - is Timothée Chalamet; the girlfriend - blonde, a school prodigy and also rich - is Elle Fanning. It's needless to say that Timothée and Elle are a perfect fit for Allen's work, running around the streets of New York, falling in and out of love with each other and themselves.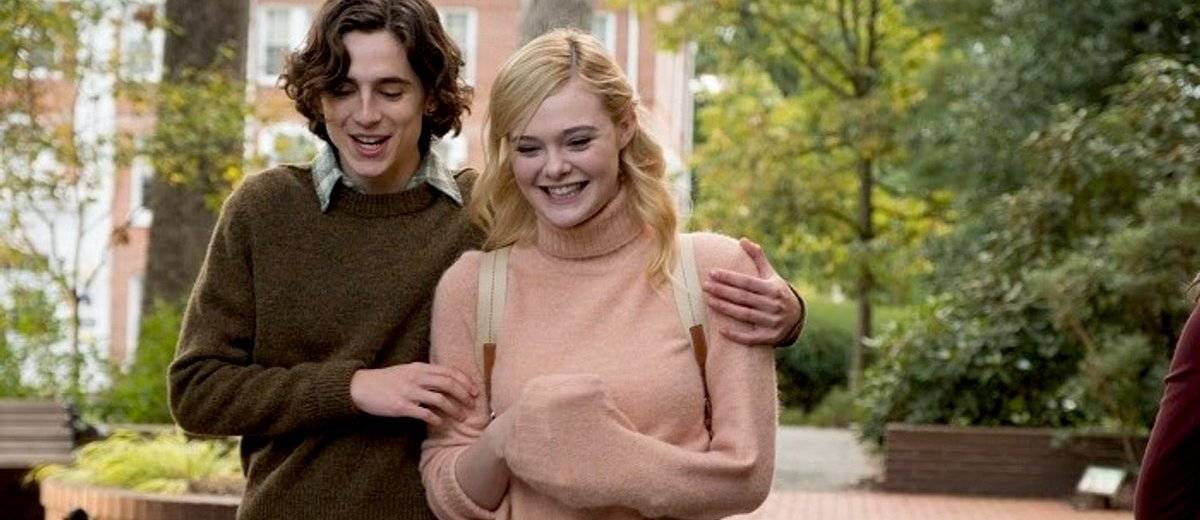 The story is simple, the problems that the characters face are not political nor newsworthy - it's the human side we need to focus on. As I was walking out the cinema venue I couldn't stop thinking about J. D. Salinger's novel The Catcher in the Rye. In a very fast and well told story, Woody Allen was able to push us through the characters' minds and emotional growths in less than 48 hours - the same well done job Salinger did with Holden Caulfield's wanderings through Central Park.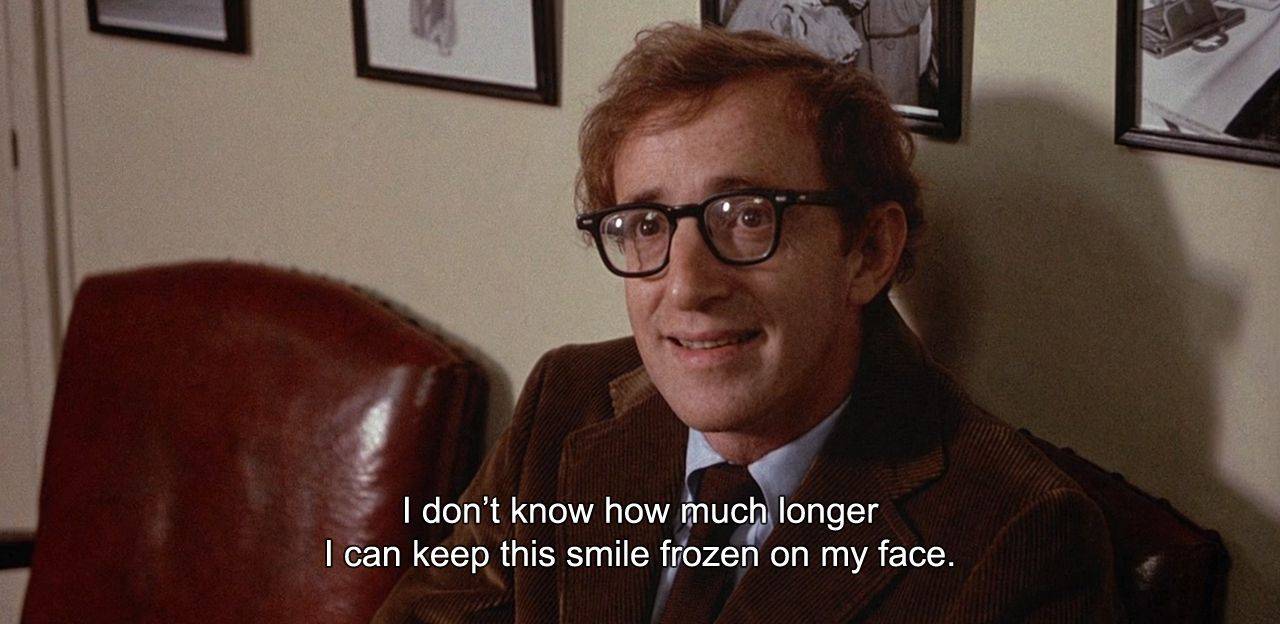 If there's something I still believe in is the need of this type of cinema that goes beyond the happy ending, classic love story that makes us believe in fairytales that are very hard to become real. If in films like Annie Hall the focus was the strength of women as peculiar and smart; in Vicky Cristina Barcelona the need for exploring new, different and polyamorous relationships, Woody Allen is now focusing more on the way we feel and in understanding our commitment with others, in a very funny warming film.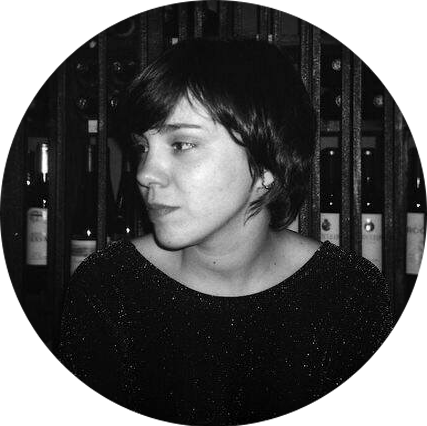 Filipa Henriques works at Portugal Film - Portuguese Film Agency, an institution for the advancement and widespread reach of Portuguese independent cinema. Her studies started in the North of Portugal at Universidade do Minho and continued onto a semester in France's Paris Descartes and a masters' degree in Lisbon's Nova FCSH. After interning at the world renowned film festival IndieLisboa and the documentary film oriented Apordoc - Associação pelo Documentário, she started work at Portugal Film three years ago. She is now completing her studies with a second masters' degree at ISCTE on the Arts' Markets and recently started to collaborate with the IndieMusic selection committee at IndieLisboa.