Impossible to visit Porto and not try this delicacy! Francesinhas are traditional in this city and also special because every person who lives here has a different opinion about this plate, some prefer it more spicy (like me!), others with a sugary sauce, with eggs or without! Well, to me the best restaurant with the perfect Francesinha will always be Yuko Tavern!

Eating is an essential part of experiencing Portugal. Food is a pillar of our country's culture and it's the basis for our social moments with friends and family. Meals are usually planned in advance and with extreme care.
Northern Portugal, and Porto also, boasts plenty of traditional dishes. In every little corner, you can smell delicious and hefty meals being prepared, often from quite early hours. There are so many delicacies to try that choosing can be overwhelming, so our team has put together a selection of the best typical foods and restaurants to get them. Be warned: you will most likely hear the staff swear once or twice but keep in mind that these people will definitely leave your stomach happy and full.
Doesn't sound portuguese, but Yuko Tavern is the epitome of everything amazing in our city. The best francesinhas, the best decor and the best service. A must go.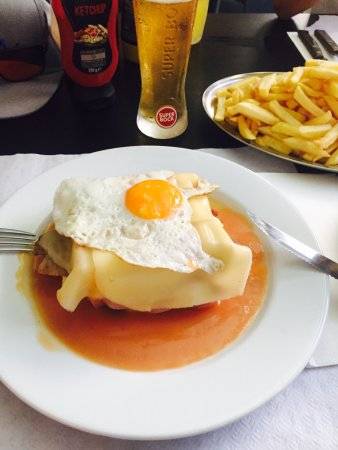 Photo via tripadvisor.com
Café Nelma, a regular café at Porto city center, it's the place I would advise to try Francesinha or if you already tried but you like it spicy as hell! Important to say that no one knows who Nelma is and I've never had the courage to ask the owner who she is. Maybe she is a Francesinha, maybe, a spicy one.

- Francisco, Administrative Manager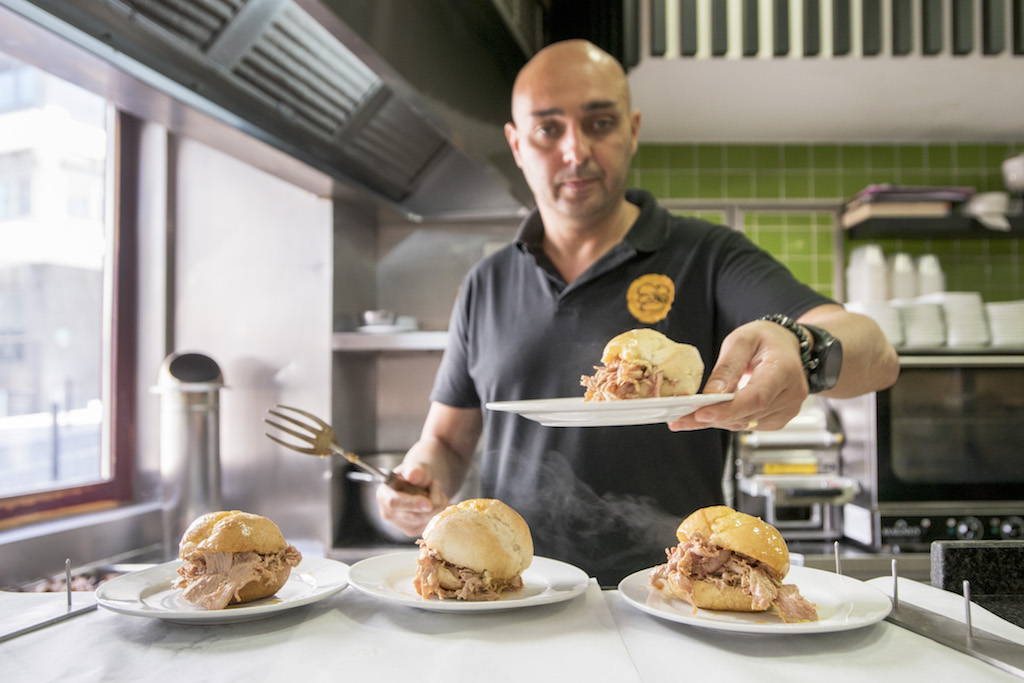 Photo via culinarybackstreets.com
Have you heard about "bifanas"? Google it. Do you like spicy food? Of course you do. Conga is the place to visit! My mom does a good version of bifanas as well, but since I can't invite you all, go to Conga. Amazing quail, too!

- Raquel, Sales Assistant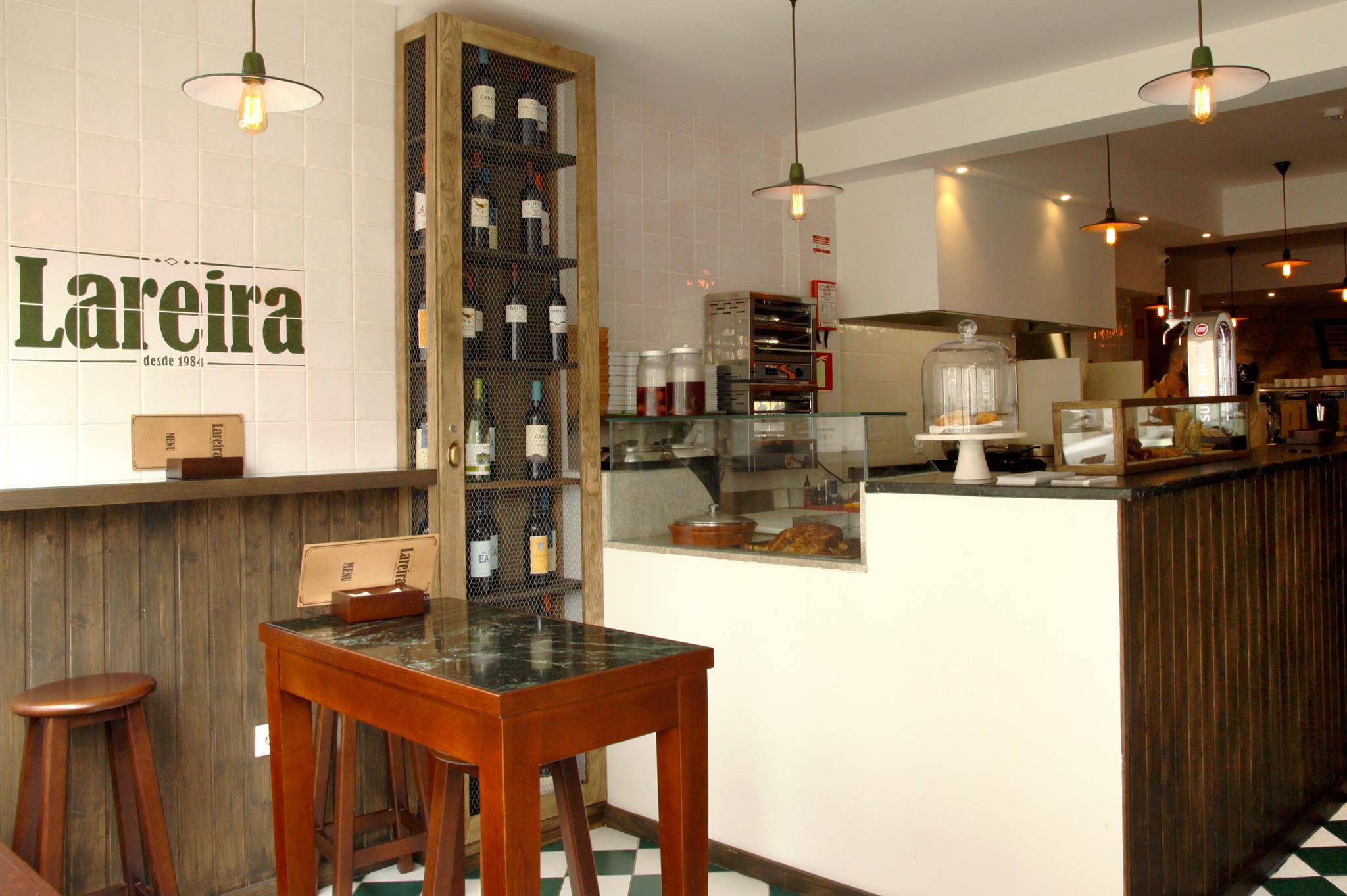 I live for cheese. My belly doesn't cope very well with it, but do you know who cares? NOT ME (which sometimes is very unfortunate but I'd rather have the taste and the consequent pain than the terrifying thought of a life without cheese).With this very important thing in mind, the right place to go when I'm in need of a bit of delicious melted heaven is Lareira. Lareira means fireplace and I'm telling you, you'll feel the coziest ever while eating their "Sandes de Pernil" WITH "queijo da serra".

- Kika, Communication Executive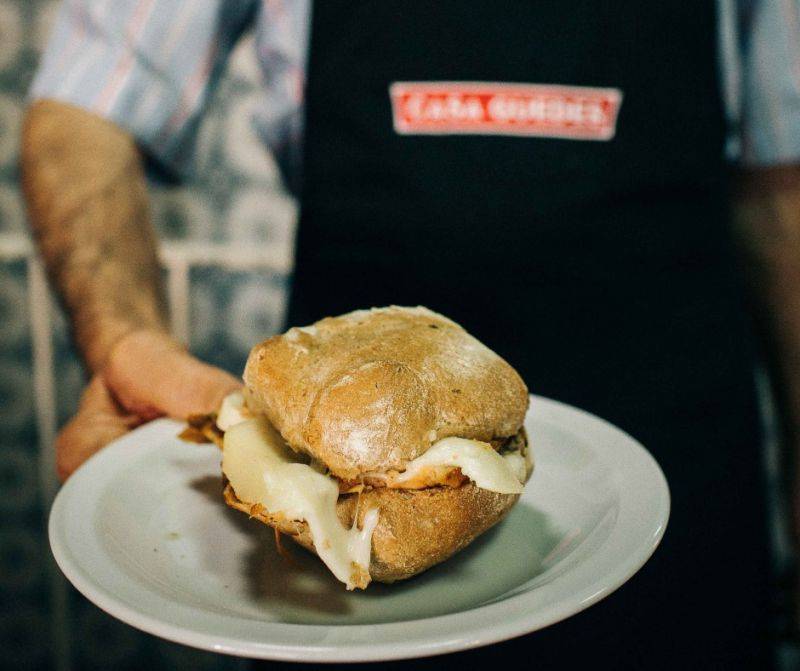 Casa Guedes used to be local, now the whole wide world loves it. Watching César and Manuel working to feed us their amazing pork sandwiches it's mesmerizing. Try it with our "Queijo da Serra"!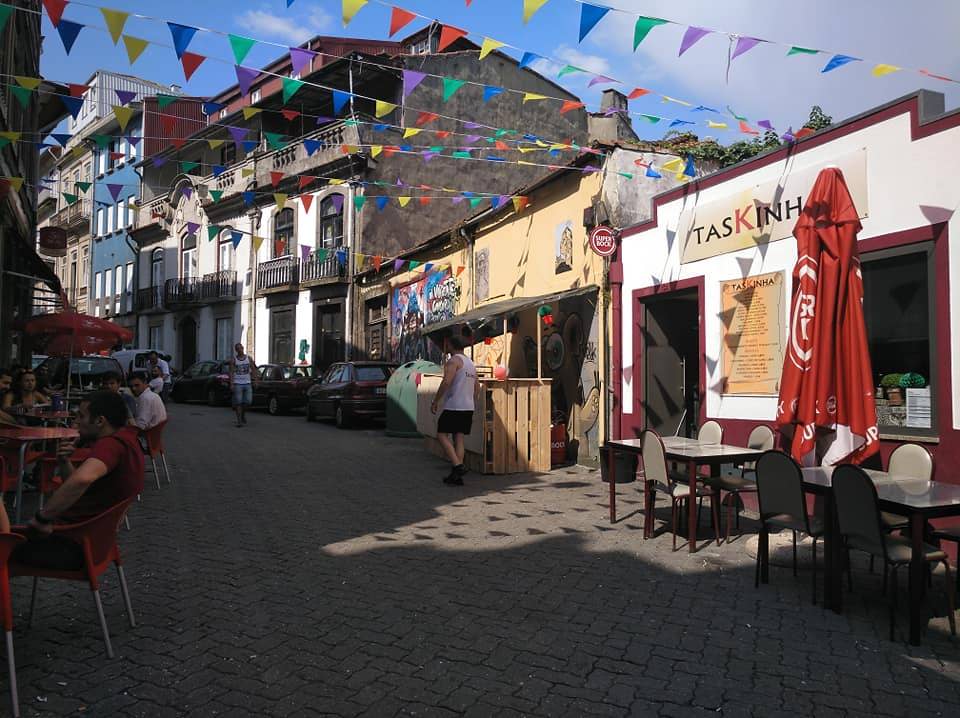 Photo via Facebook @ Taskinha do Alex
Taskinha do Alex (Porto city center) and its delicious american sandwich, yes as simple as that, "sande americana". Normal bread, normal vegetables, the egg it's an egg but the flavour is great!

- Francisco, Administrative Manager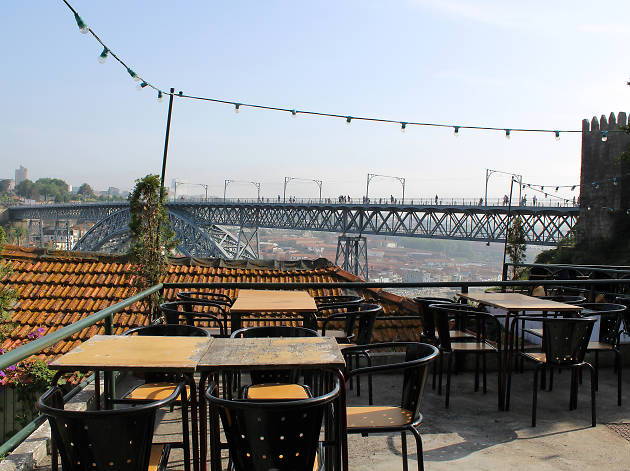 One of our favorite sports is to drink "finos" and snack on peanuts or lupines. What's the best place to do it than in a local sports bar? Guindalense has one of the best views in Porto, in a super chill environment.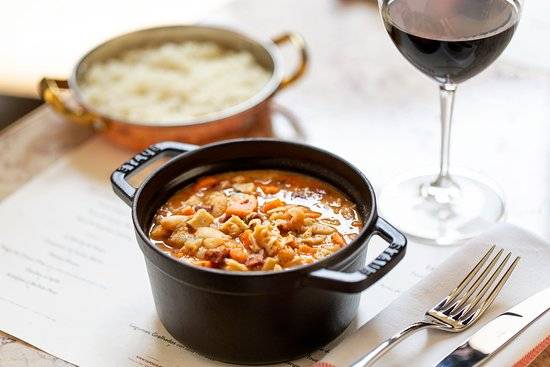 Well, old but always present, the money issue... keepping the traditional way, go to a "tasco". In Porto you can find a pair of places were you can manage to eat a meal from 1,5€ to 5€. Ask for a Pratinho (little plate) of Tripas à moda do Porto

- Daniela, Sales Assistant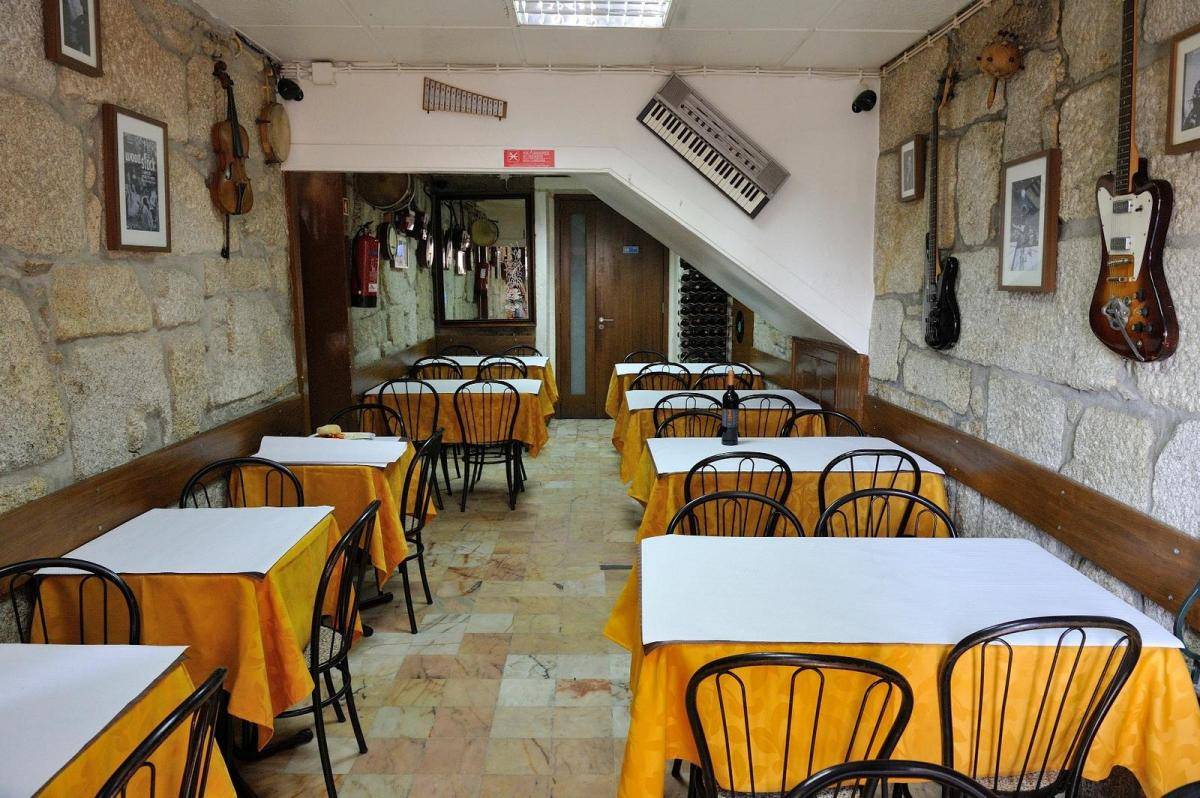 Taberna Santo António - this place translates the simplicity of a Portuguese gastronomy besides a small, tradicional and cozy space that here we usually call "Tasca".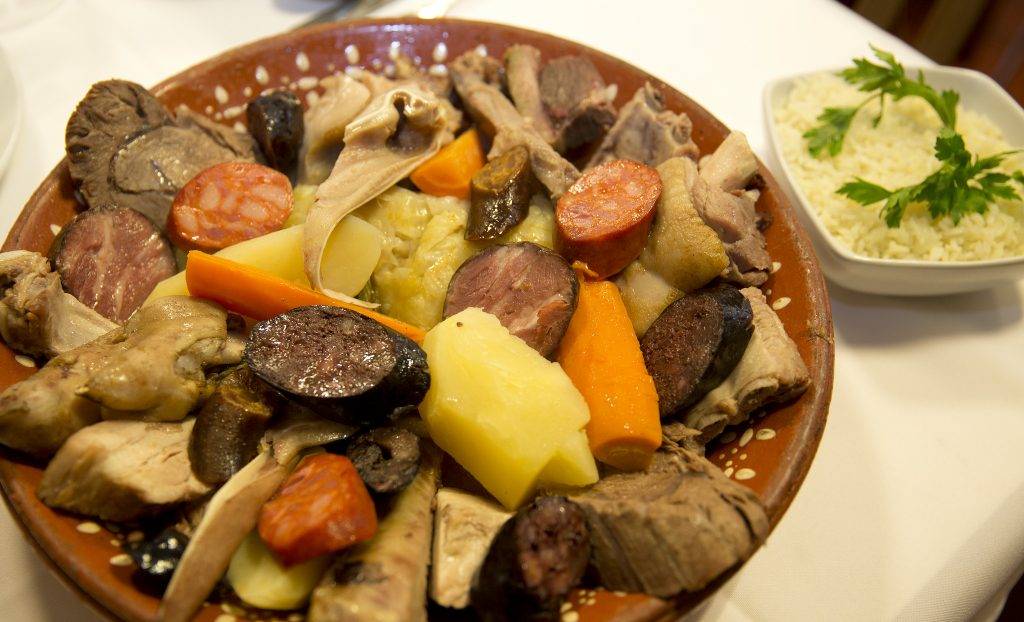 The 'rojões' and 'cozido' are some of the best dishes served at Rápido. The owner is a true master of traditional Portuguese cuisine and drives all over the country to find the best meat and produce.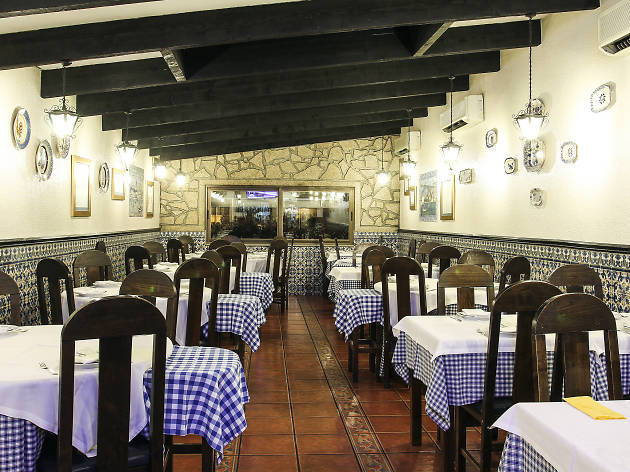 Cozinha do Manel makes the best cabrito, roasted lamb, a typical dishes reserved for long weekend lunches with large groups of friends and family.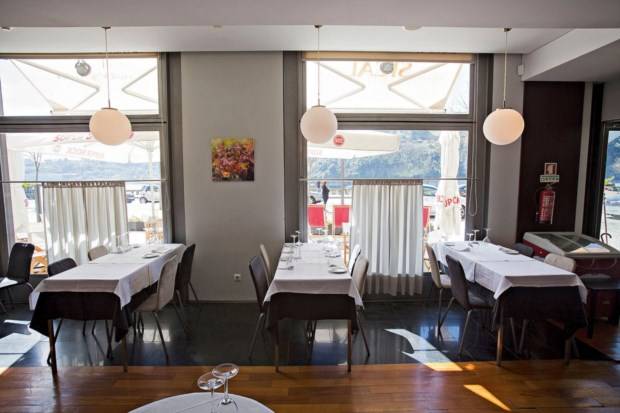 Photo via fugas.publico.pt
Morfeu restaurant or "Maria Jorge" as some of us know it, has one of the most beautiful views ever. In the Summer you can sit outside and enjoy the view of the Rio Douro with a nice beer. In addition to that, the food is marvelous. I recommend ordering the Rosbife or the Açorda, you won't regret it. It's a family-owned place, with a very personal service, you are going to feel at home.

- Benedita, Communication Consultant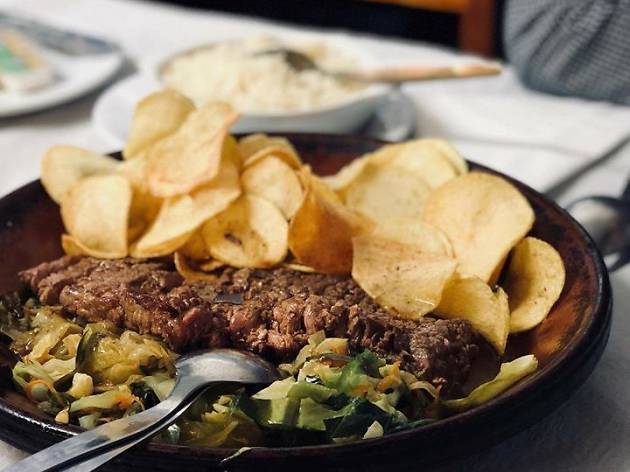 I am lucky enough to live just around the corner from Churrasqueira Paraíso 1, where the stone walls, paper towels and clay trays embody the essence of Portuguese restaurants. Portions are really generous and the food tastes great, so you really get your money's worth. Some of the highlights are posta à Paraíso (steak), rosbife (roastbeef) or costelinhas de javali (boar pork chops).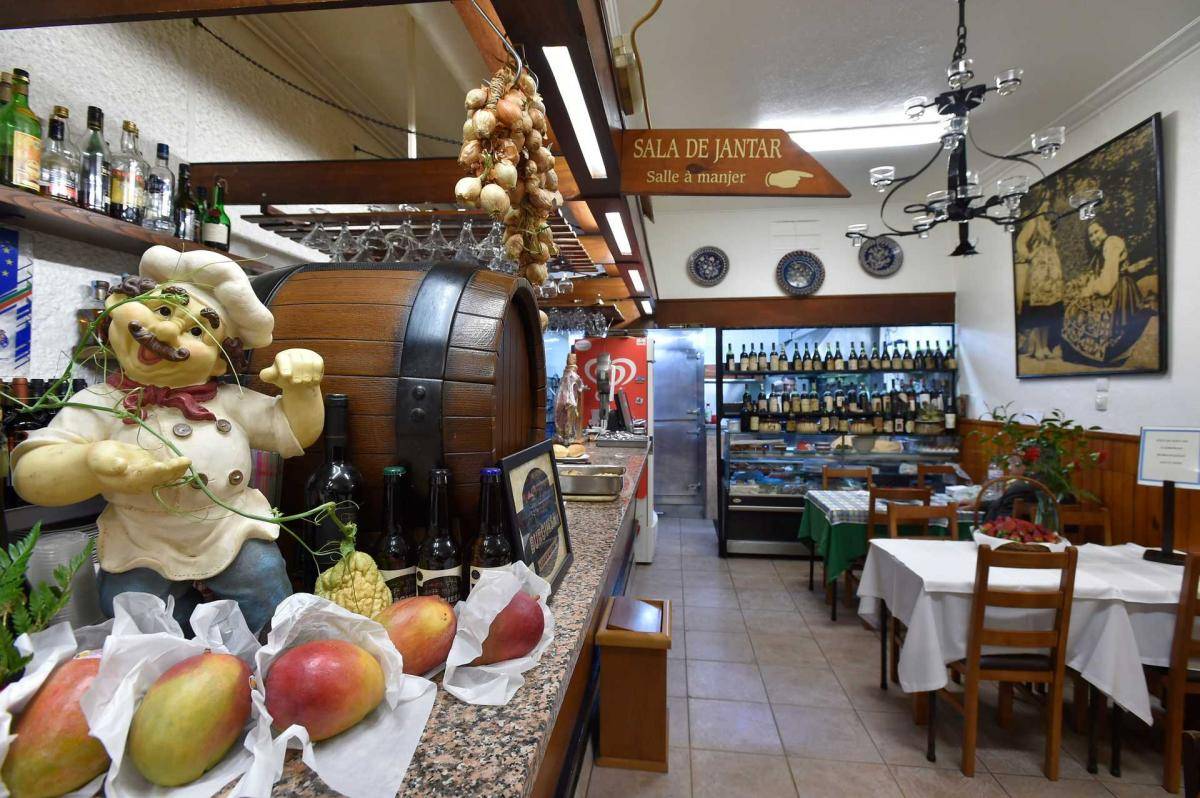 Restaurante Antunes is quite the experience so be ready to spend some hours in there. The place has a true Portuense feel, with a friendly and informal staff, and filled with the noise of family and friends eating, driking wine and talking. The real treat here is the Pernil, a huge piece of smoked ham that can easily feed a family of four, maybe more. It is quite a dose and it's all meant to be enjoyed slowly, complete with a good old nap afterwards.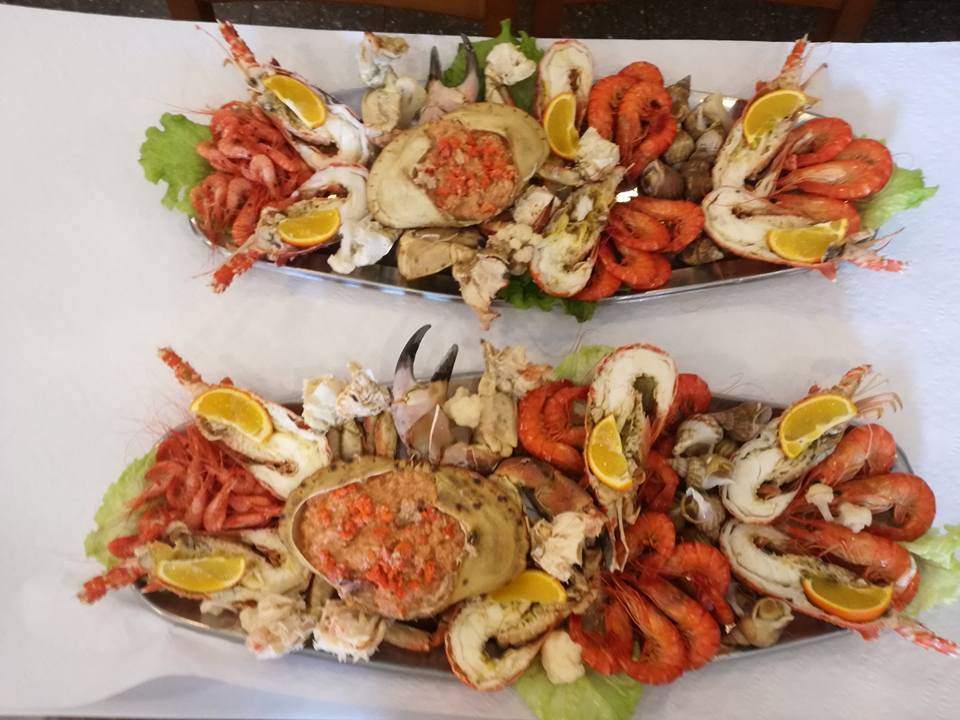 Cervejaria Galiza - it was a restaurant that I used to go since i was a little girl with my parents - it was a tradition wen we visit Porto back in the days to eat seafood and francezinhas <3

- Ana, Chief Operating Officer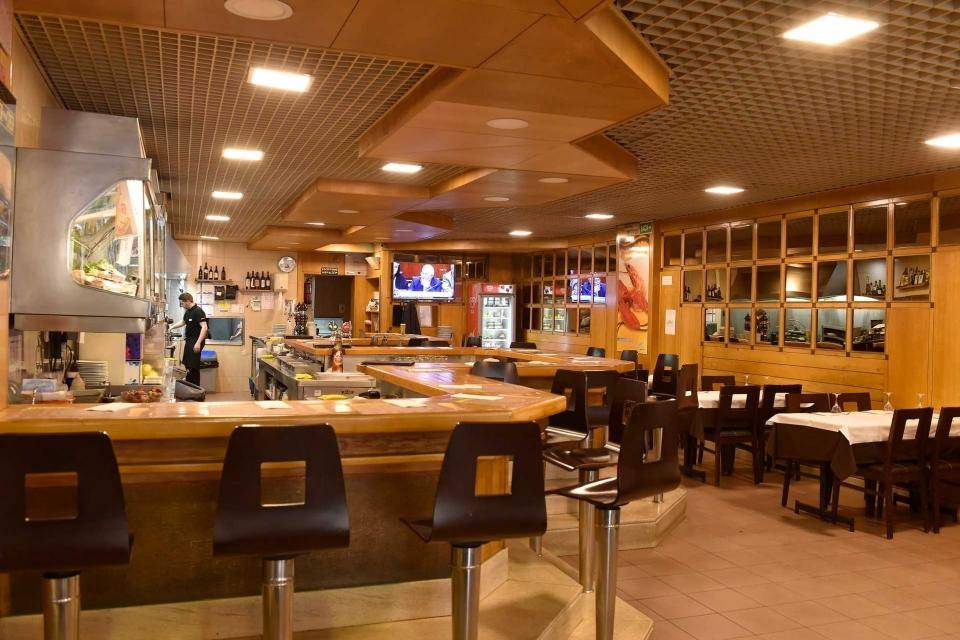 Chamiço couldn't be anymore traditional. All the best portuguese dishes are there. You have to try the octopus! Perfect place for a casual dinner, to catch a football game, or just to try their amazing wine selections.
- Raquel, Sales Assistant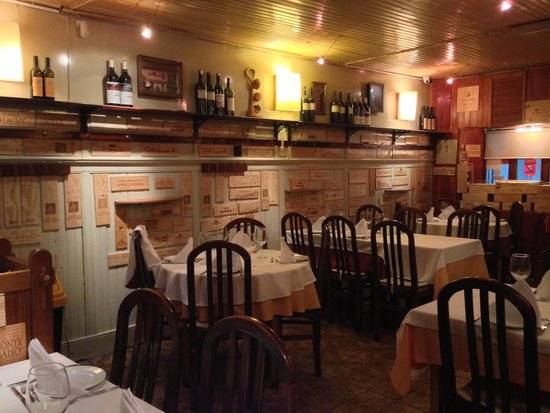 Photo via tripadvisor.com
Wine. Codfish. Octopus. The trifecta of portuguese tradition. Located in one of the most iconic areas of Porto, Zé Bota is the perfect place for you to try what we do best, giving love in the form of food.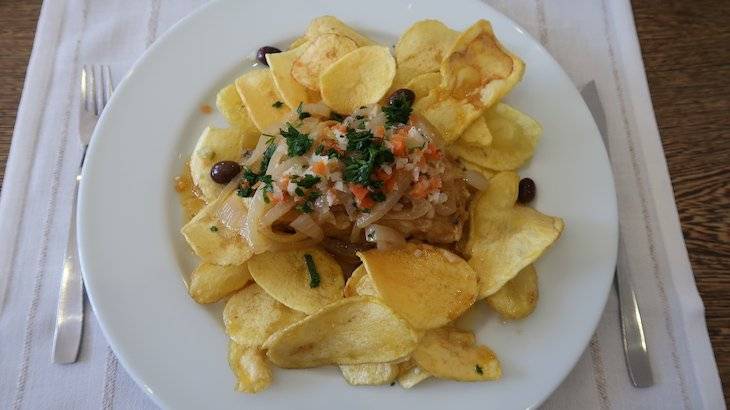 Photo via viajecomigo.com
Codfish please! If there exists 1000 ways of doing it, choose one and i will eat . In my hometown , Barcelos,its ususal to find restaurants or "tascos" that cook "bacalhau" . Choose Bacalhau assado na brasa or bacalhau à Narcisa and you will not regret it.
- Daniela, Sales Assistant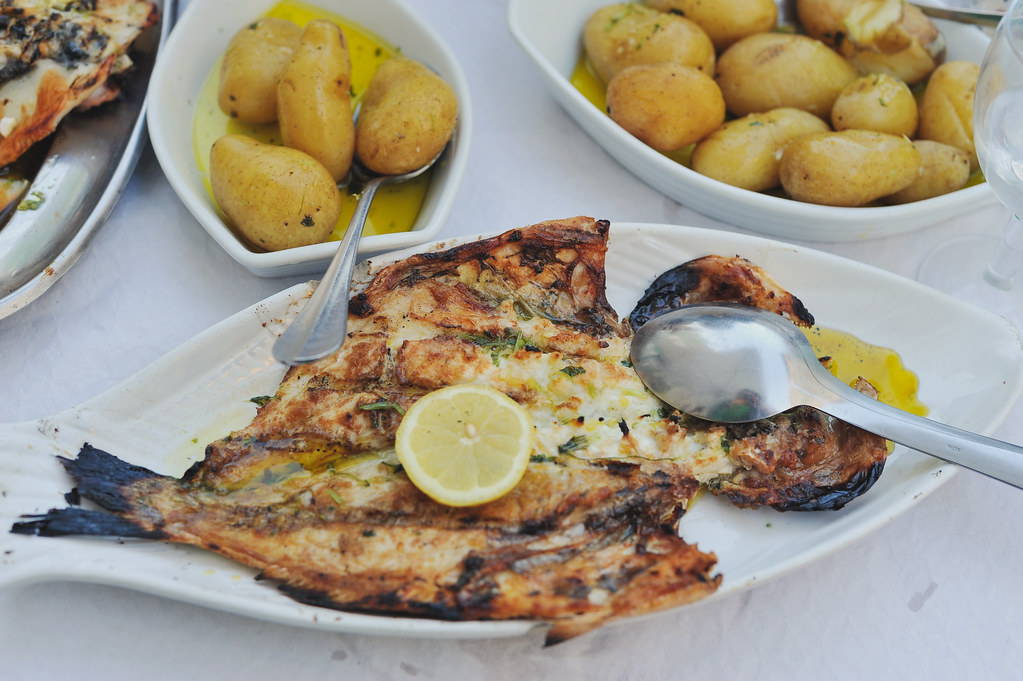 Photo via gailatlarge.com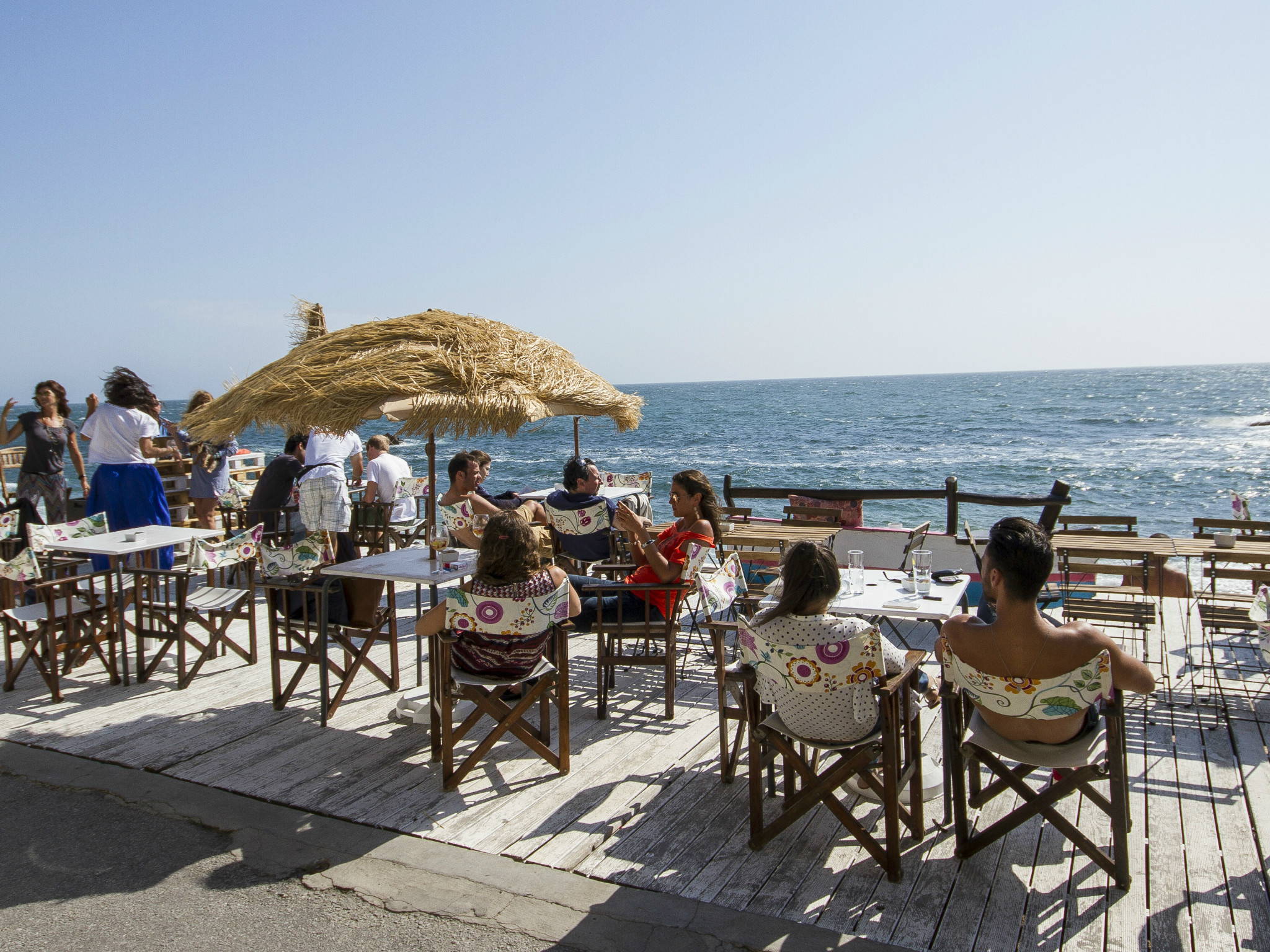 I'm not a Summer kind of person, I don't really love the sea (forgive me Matosinhos, forgive me Francelos) but there's one thing this vast amount of deep cold water gives me that I just can't live without, it's the seafood, it is just SO YUM! The reality is that it is pretty expensive, especially in restaurants with a lovely view by the beach. But fear not, my true fan tip is to go to Aguda - a small town near Porto - on a very early Saturday morning. You'll find lots of women selling their fresh seafood at very friendly prices. The trick is to be the nicest person ever and smile with all your teeth, otherwise those prices will rise like the biggest wave you've ever seen and you won't have the ability to surf on it.

Grilled fish. Simple, only with salt and boiled vegetables. Pick up the metro and go to Matosinhos.

- Daniela, Sales Assistant
Any place on the street in Rua Heróis de França is good to get some grilled fish.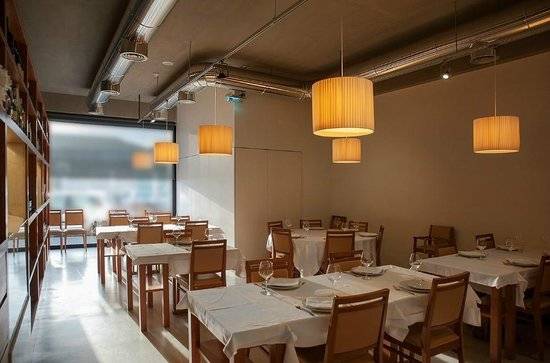 Photo via tripadvisor.com
The best way to make the most of sunny days is to get fresh fish from the docks in Matosinhos. My personal favorite place to eat grilled fish or octopus is O Valentim.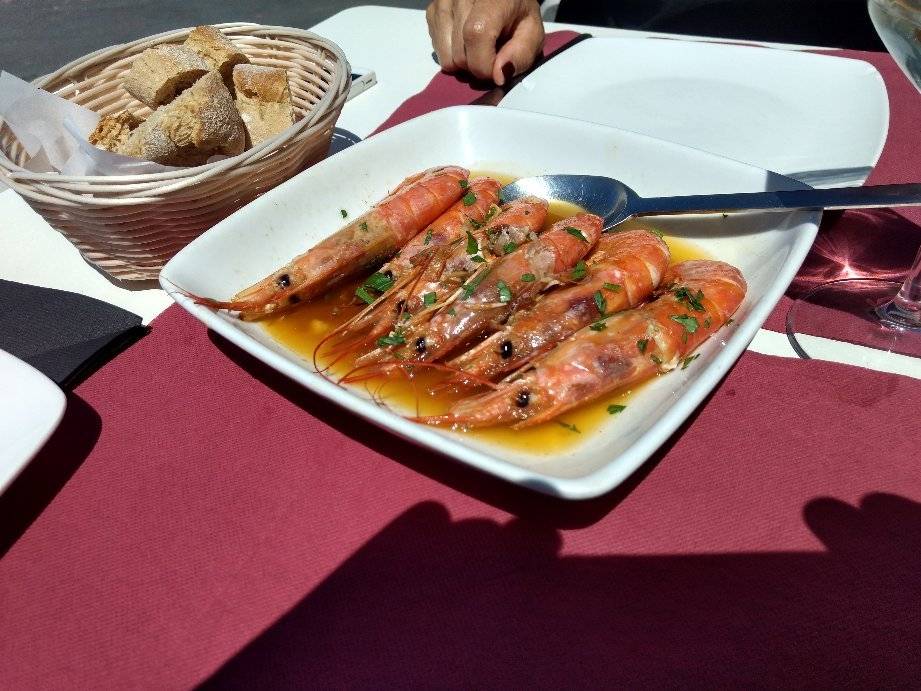 Photo via tripadvisor.com (c) Irene
Ela's Bar, in front of Aguda beach, you can enjoy small seafood tapas, including a incredible fish soup with the sound of the sea in a quiet sunset, and actually is very close to Porto if you go by train or car. Hmm sounds Delicious!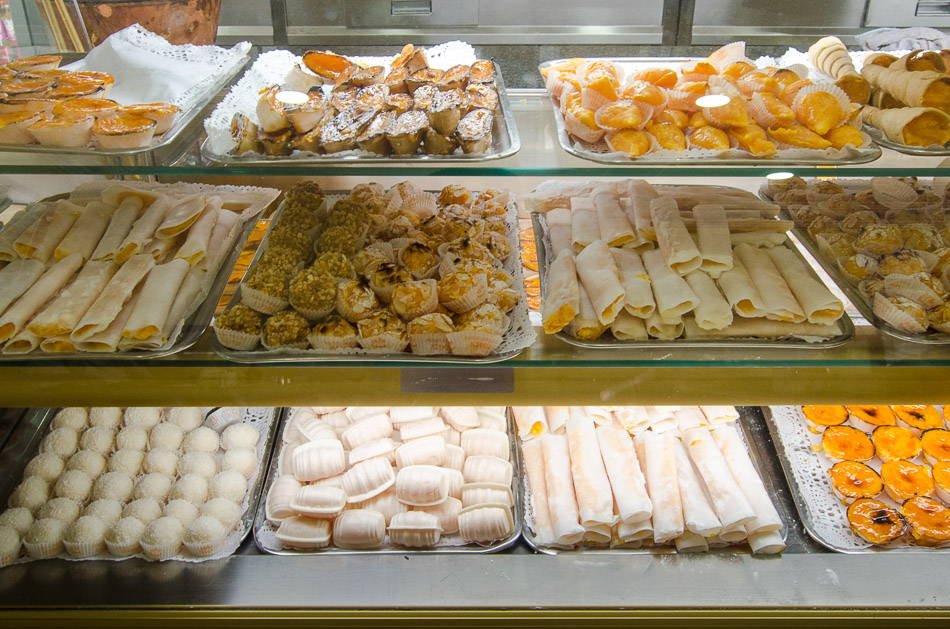 Photo via planetgravy.com
For those sweet tooth moments, I advise eating anything with "doce de ovos" in it. Bright orangy yellow is the way it should be, trust the colour pallete. You'll find it in a huge variety of pastries in our traditional bakeries and I'm telling you, you'll need a big water bottle to go with it! It is almost as sweet as pure sugar.

- Kika, Communication Executive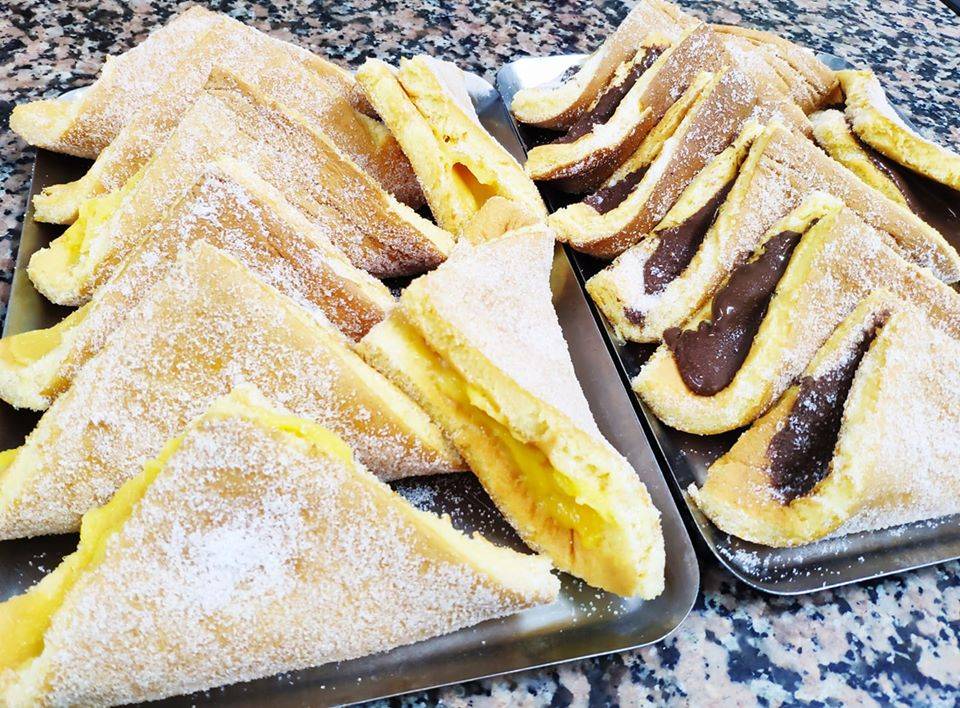 Photo via Facebook @ Pastelaria Delícias de Sonho
I just adore one dessert that is called "guardanapo", it has this name due to it's unusual shape (very similar to a napkin). It's a yellow cake covered in powdered sugar and has vanilla cream in the middle. You can find it in almost every pastry.

- Benedita, Communication Consultant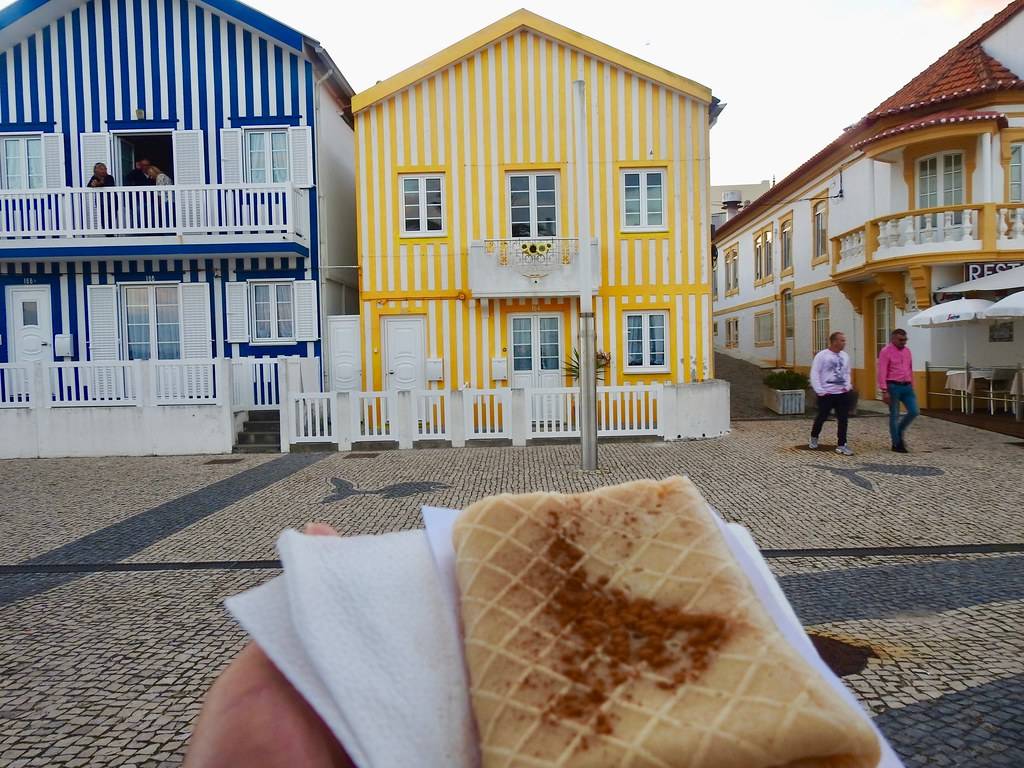 Do not confuse it with the typical 'tripas à moda do Porto' - Tripa de Aveiro is a sweet treat that resembles more of a thick crepe, slightly undercooked, with a filling of your choice. Choose from chocolate, 'doce de ovos', condensed milk, some places even let you pick your favorite chocolate bar (personal favorite is Twix). There are some places to get it in downtown Porto, but for the real deal head to Aveiro (Tezero is one of my favorite places) or to Costa Nova, and make a daytrip out of it.