There is understated – and sometimes underappreciated – beauty in the design of everyday things.
British designer Daniel Lund Savage knows this. With over 15 years of experience as a home design expert, he decided to launch his own brand in 2016. Lund London was born out of Daniel's passion for allying unique shapes to new techniques as a way to create outstanding solutions for seemingly simple everyday issues.
Each product is produced meticulously, from design to testing and redesigning. The brand goes beyond appealing aesthetics, aiming to create practical and durable items that beautifully blend into daily life.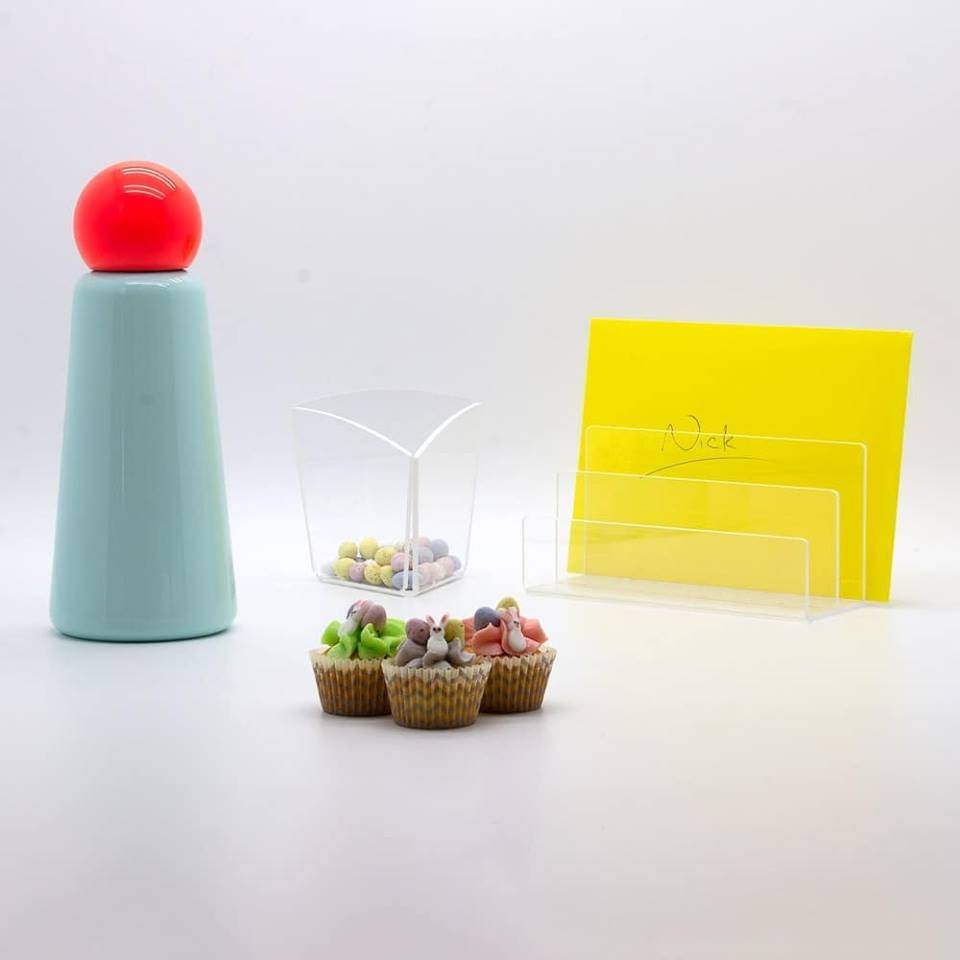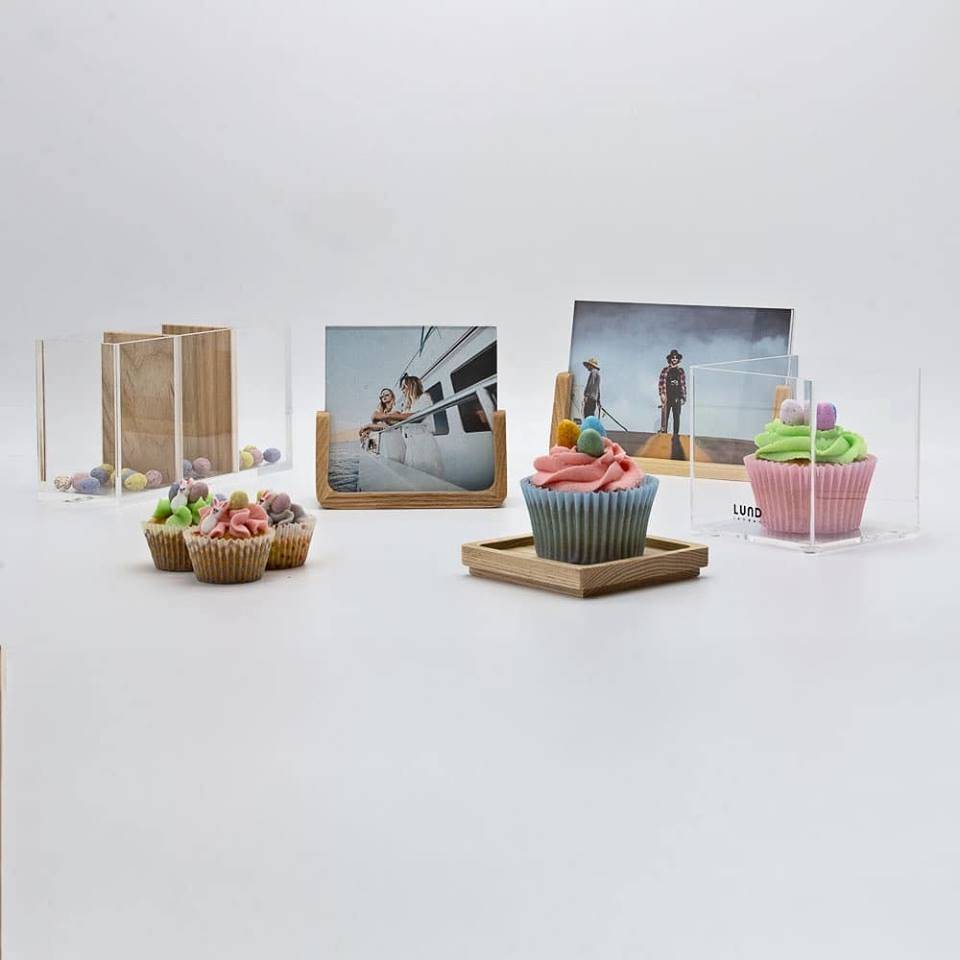 The Skittle Bottle is a perfect example of the brand's vision and one of its most outstanding items. More than just a reusable bottle, this is a design piece which takes a stand for the environment. Made from high-grade recycled steel featuring non-harmful components, this piece materializes Lund's hope at eliminating the need for plastic bottles. With a standout geometrical shape that evokes bowling pins, the Skittle Bottle comes in an assortment of captivating duotone combos that make feel like décor for the home or office.

The same kind of thinking goes into ever product the brand creates. Always bearing a practical purpose, every item is carefully designed to fit their surroundings like a decorative object. This is brought about by the minimalist, deeply geometrical design allied to high grade materials, such as acrylics, natural bamboo, fluted glass, stamped metal and more.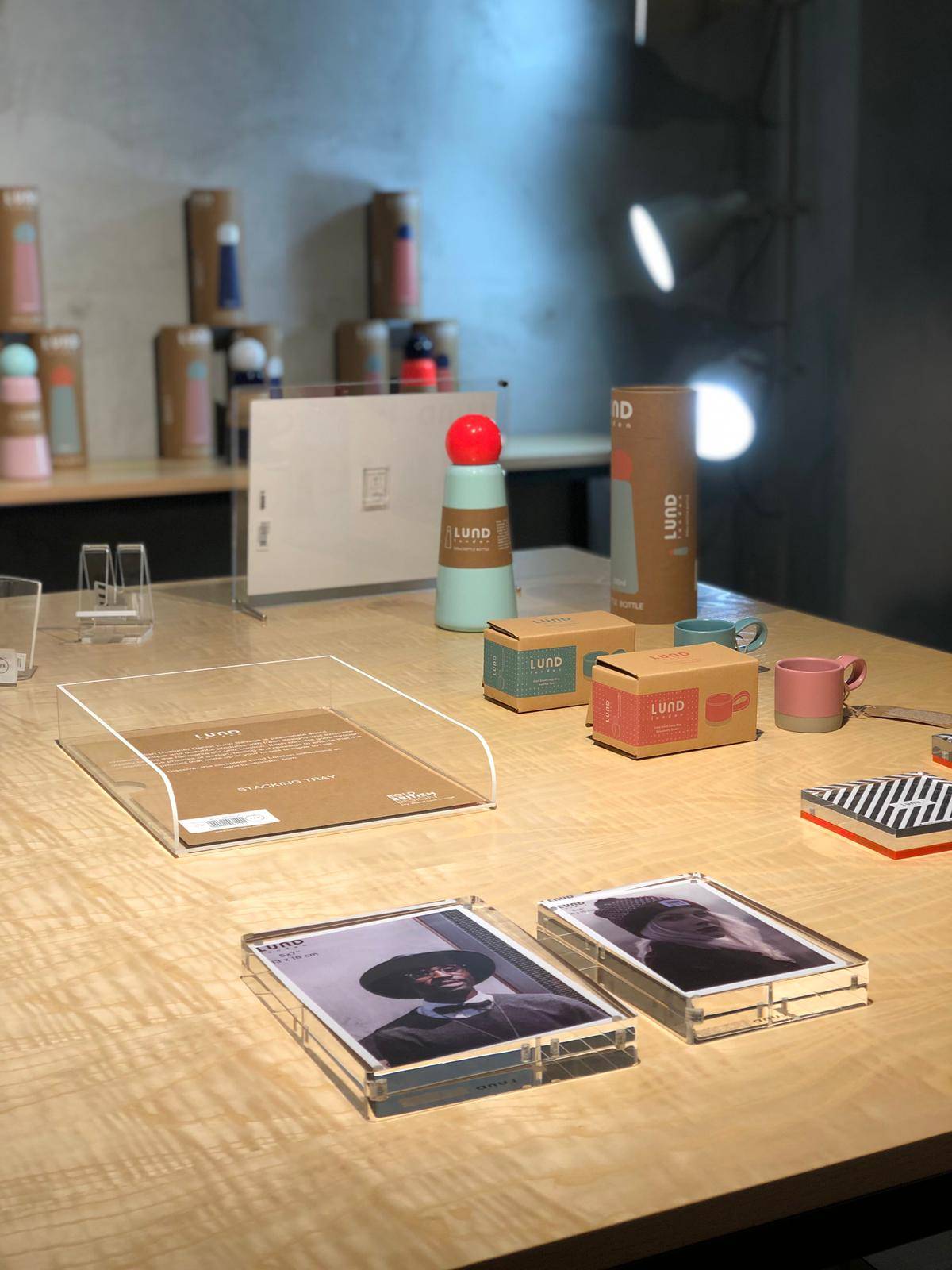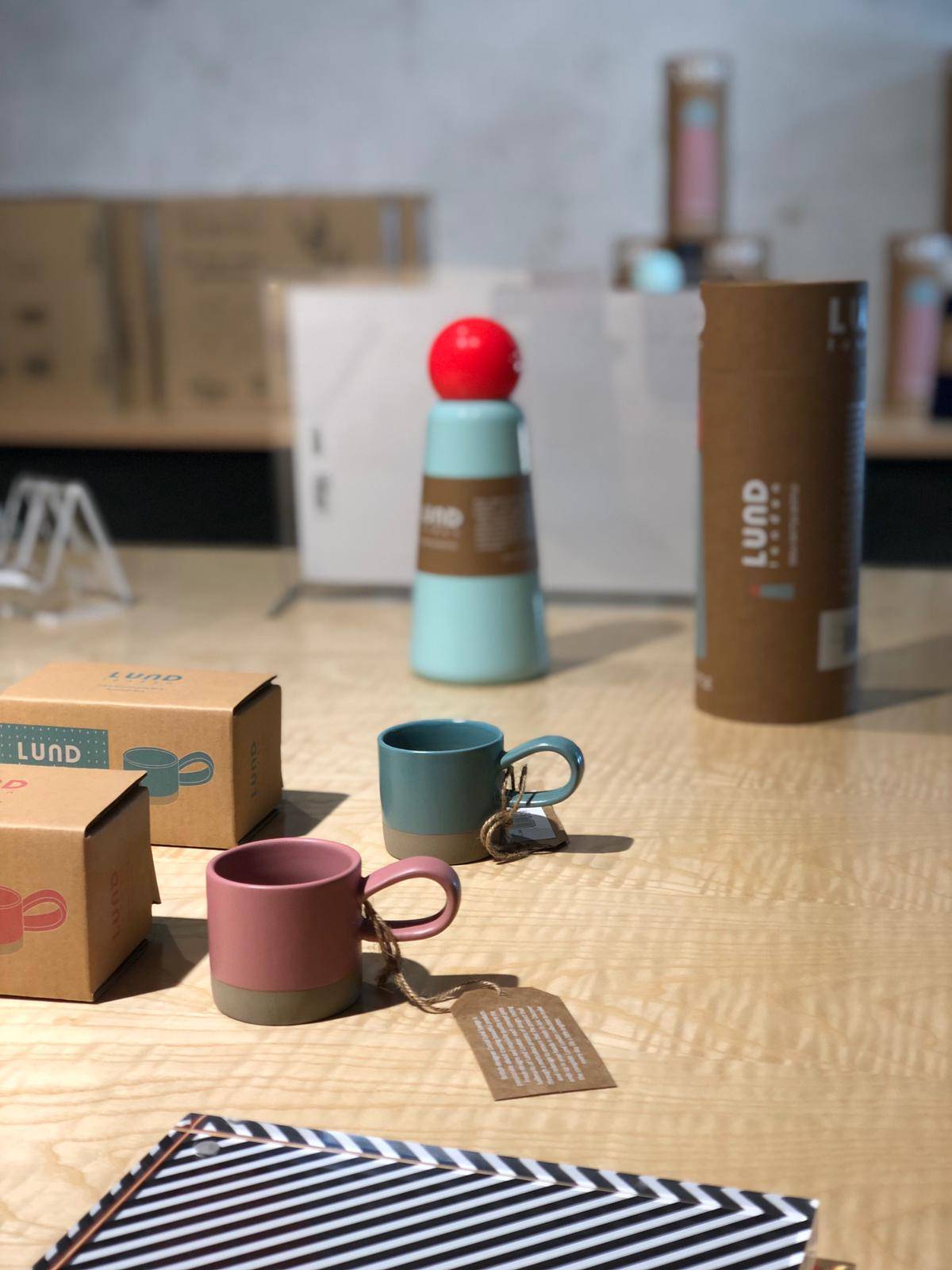 From neon desk-tidy sets to ceramic kitchenware and luxury gifts, Lund's products prove the brand makes everyday living feel more beautiful. The brand is currently highlighted in a shop-in-shop area at The Feeting Room Lisboa, and also available at The Feeting Room Porto.