"Behind the Brand" is our column where you get exclusive behind-the-scenes access to our partner brands and learn more about the people that make our products. Today, we meet Teresa from Manjerica.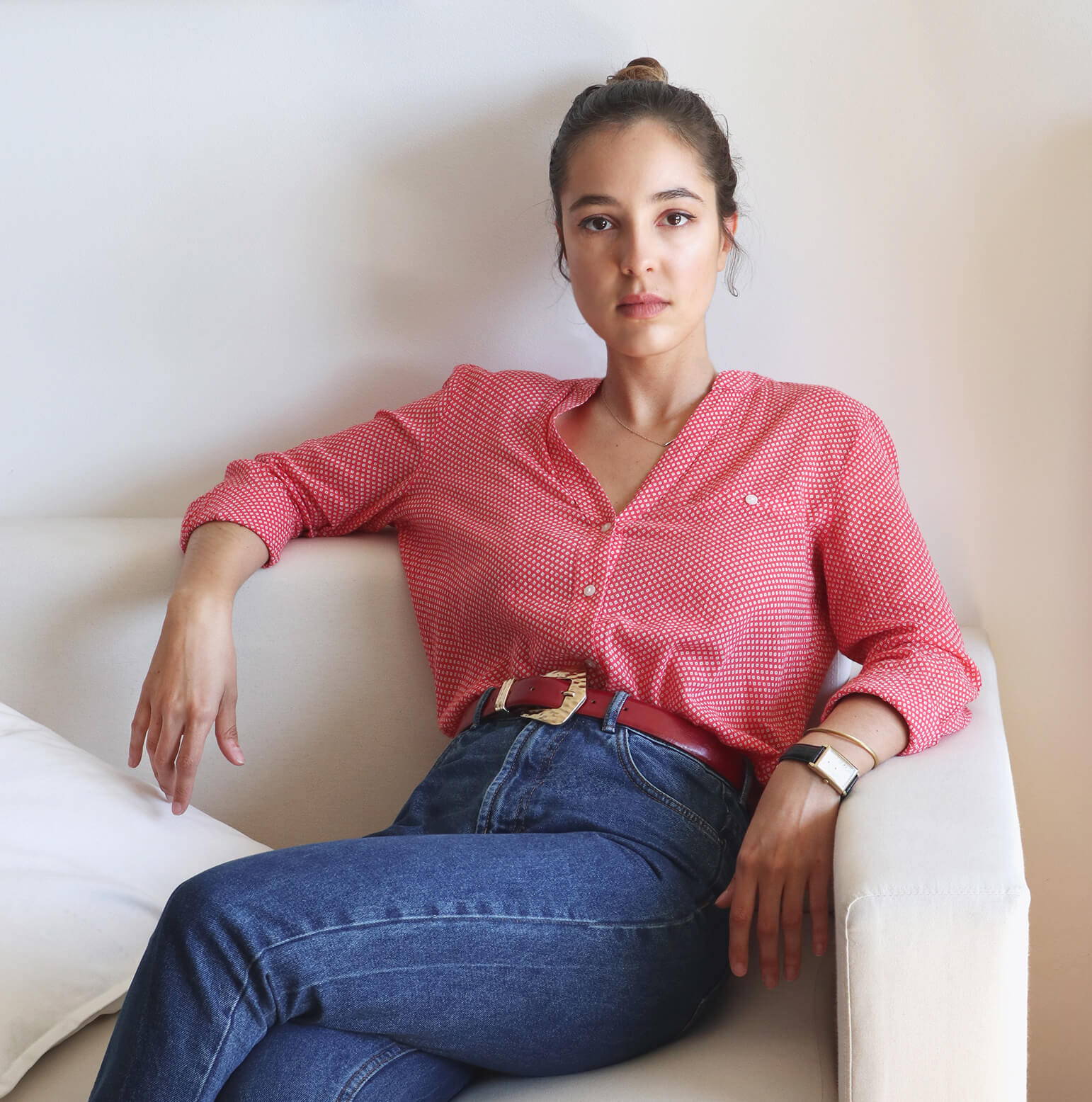 Hi! First off, introductions are in order: What is your name and what is your role at Manjerica?

Hi, my name is Teresa Bettencourt and I'm the co-founder and designer of Manjerica.
What is the story behind Manjerica? When did it start and what was the inspiration behind it?

Manjerica started in 2012, after I finished my internship at Alexandra Moura's atelier. There, I worked for the first time with leather handbags and renewed my love for accessories. After seeing a gap in the Portuguese market for original and colorful bags, with the Portuguese crafts and quality, me and my partner Carlos, both Azorean, decided to start this project. Manjerica is a contemporary bags brand using vintage-inspired forms and bold color combinations, contrasts, to share a message. Our main goal is to express the nostalgia coming from a childhood surrounded by Nature and its reinterpretation in the modern life emotions. The Azores are the unlimited source of inspiration, of powerful imagery, the background of this story we wish to tell.
"Behind the Brand" is our column where you get exclusive behind-the-scenes access to our partner brands and learn more about the people that make our products. Today, we meet Teresa from Manjerica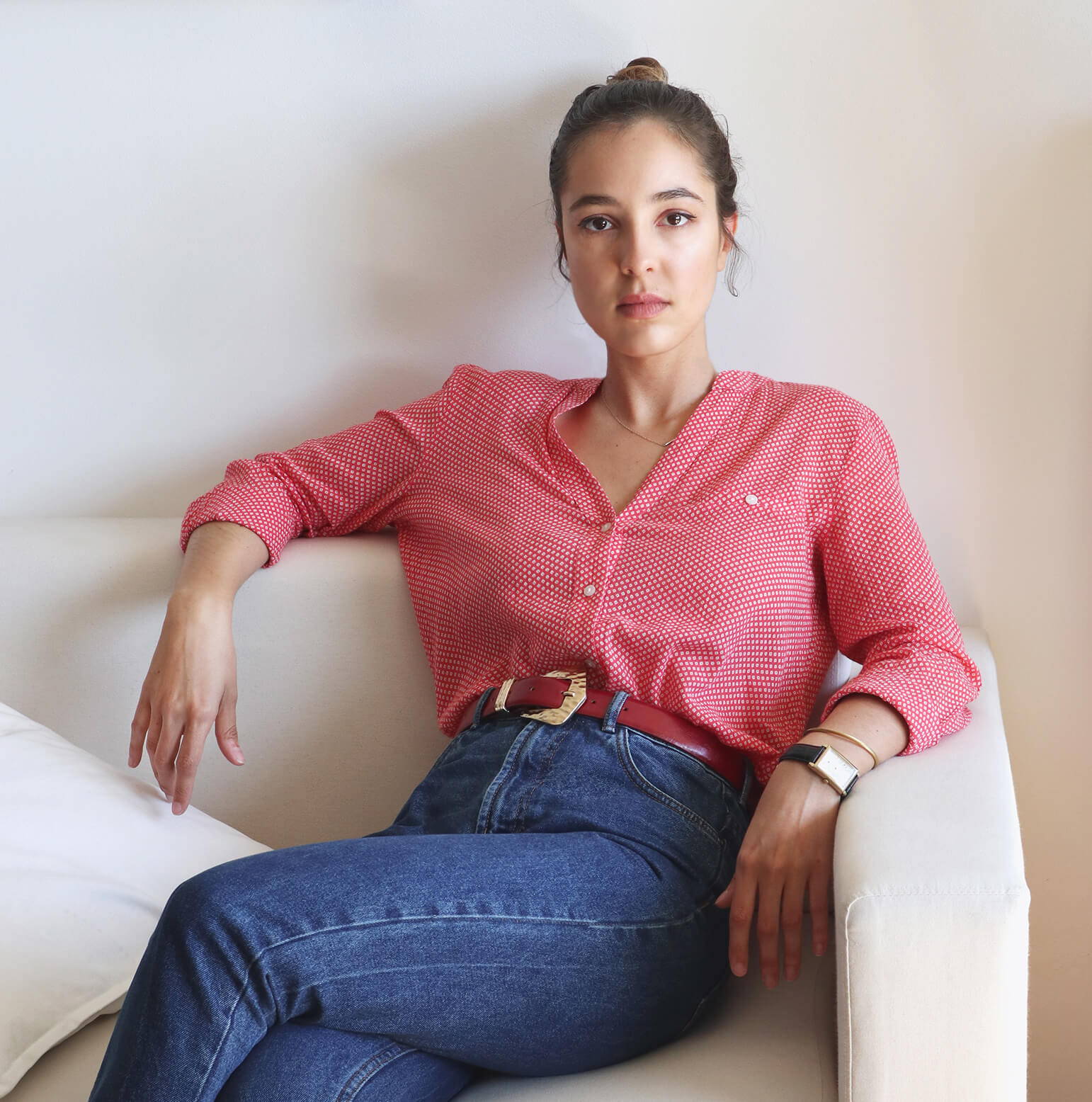 What are the values that drive Manjerica?

We try to make a product that adds value to our clients in terms of design, comfort and funcionality. Because our Manjericas are full of inspiration and memories from my childhood in the Azores, our products are directly created from an honest and deeper level of artistic expression. Our clients can connect with the brand because we strive to make it the most truthful possible, by sharing our story, creative process and production backstage through our social media content. Also, since we are a Portuguese brand we try to support the beautiful crafts and tradicional techniques from our country. We believe that investing in a more sustainable workplace is the answer to preserving the crafts in Portugal and give the opportunity for fair labor working conditions. We believe the quality of materials and craft make possible the extension of the product's lifetime, which leads to a more sustainable world.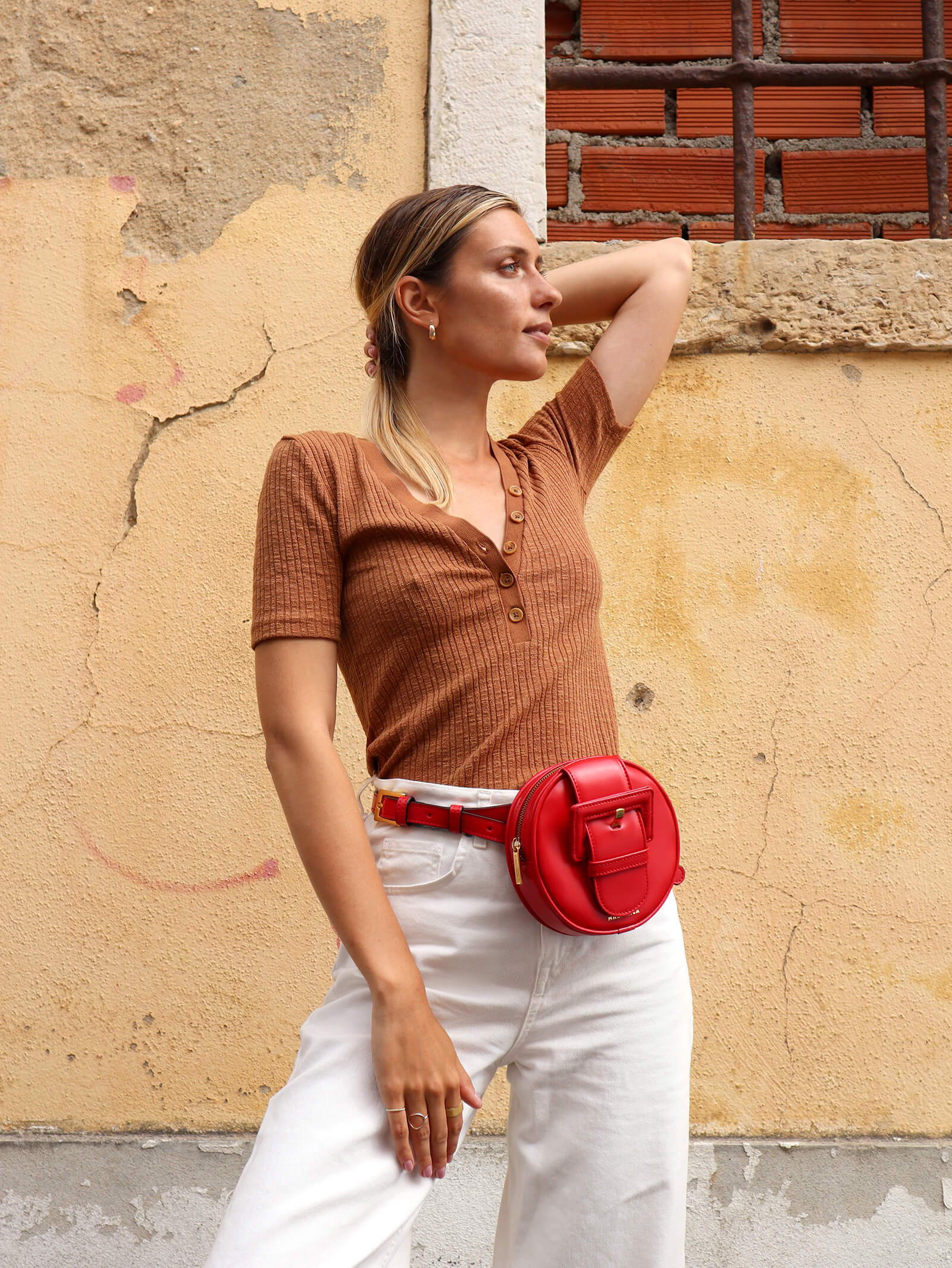 Which image do you personally feel really represents what Manjerica is all about?

It's hard to choose only one image, but we think that this one shows very well the design, the inspiration of nature and the contrast in colors. Just like a little hibiscus flower emerging from the leaves.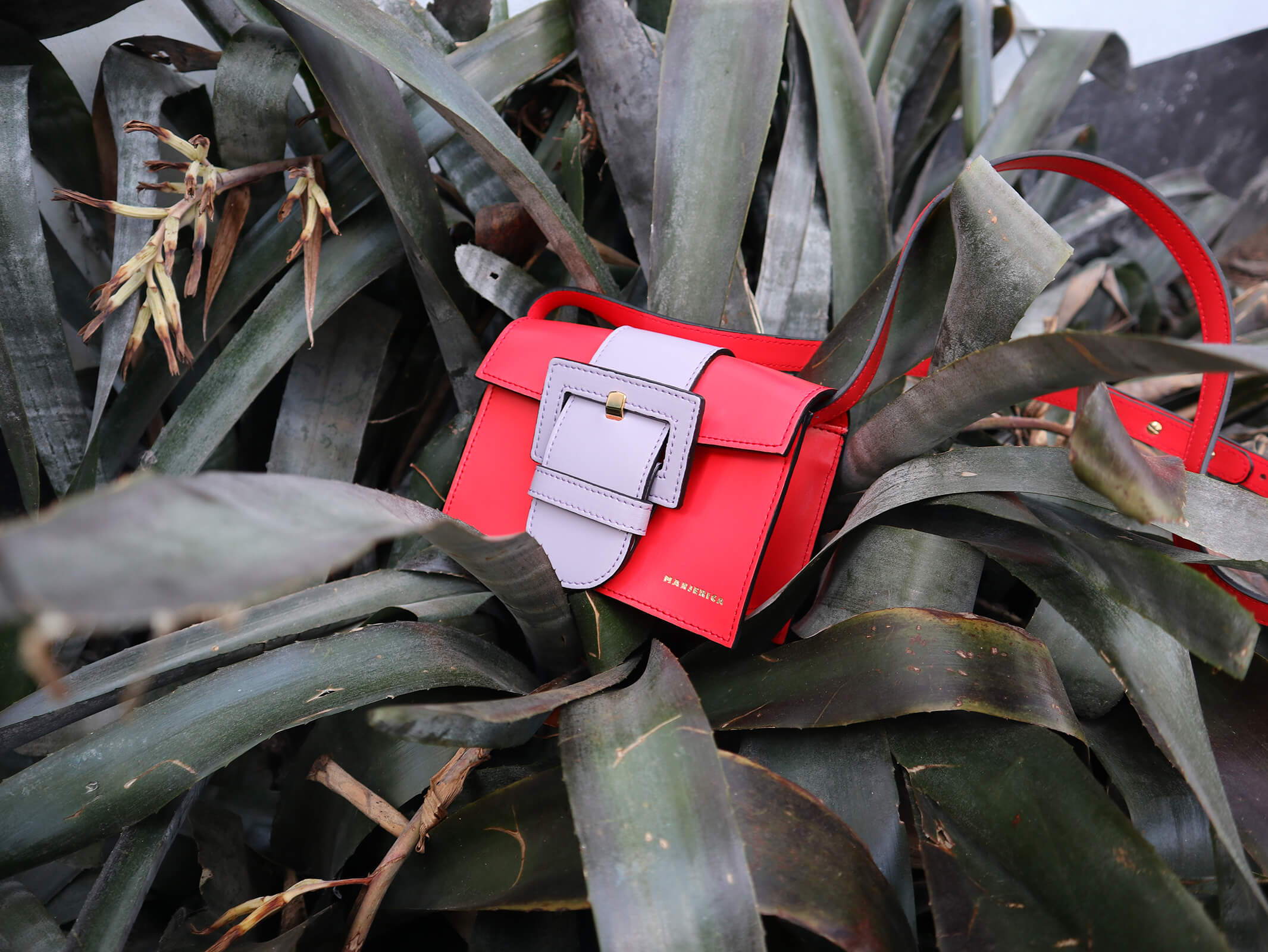 What are the distinctive features of Manjerica's products?

The original and functional design, the contrast and use of bold colors, the inspiration and story behing each product (eg. the signature leather buckle that was inspired by the fabric buckles from the 70's dresses from my mother's closet).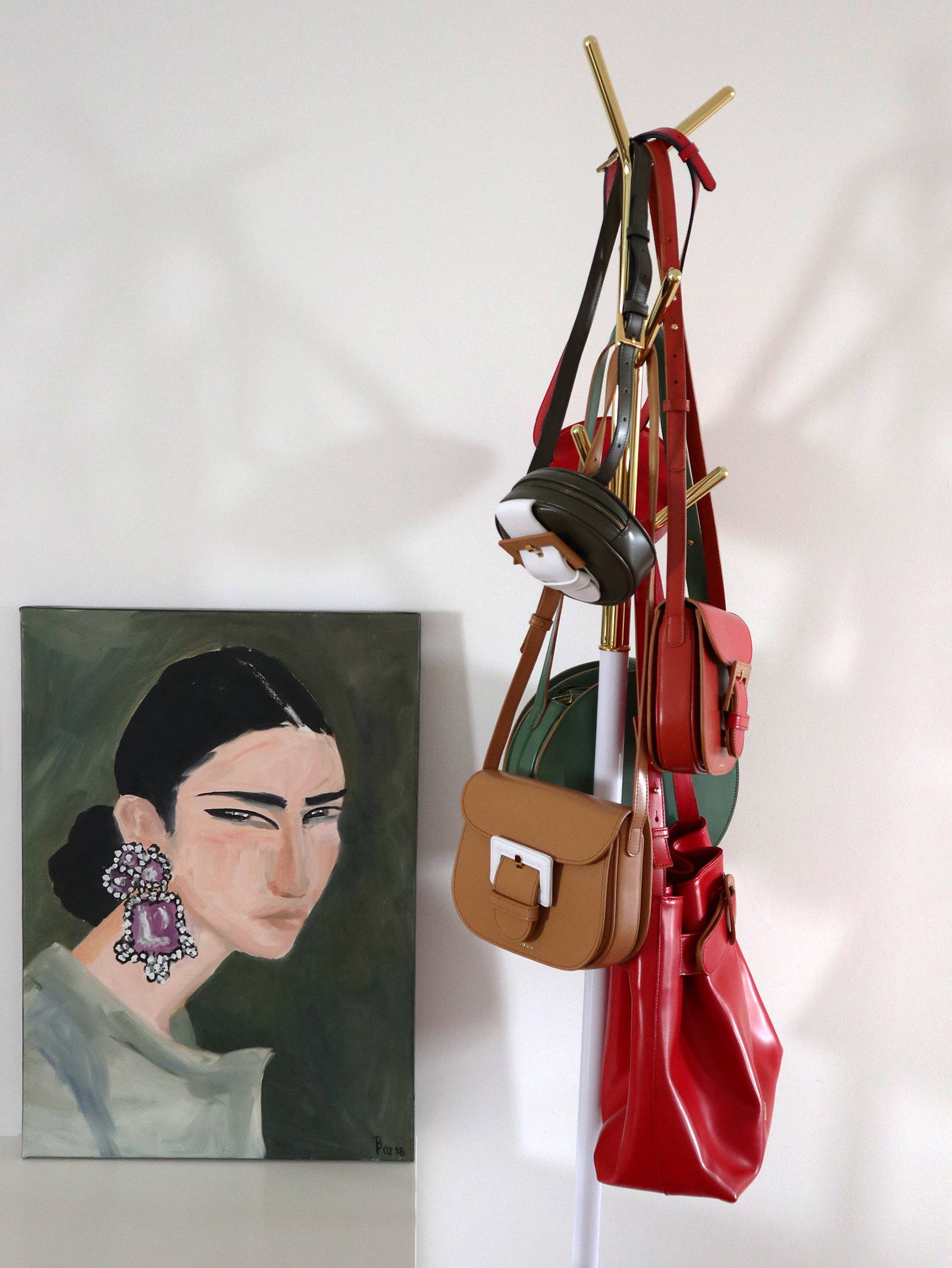 How does the creative process for your products carry out?

The main inspiration is in the Azores, so it could start from a beautiful flower from my garden, to the contrast of the deep blue sea with the black basalt stone, or even some memory from my childhood. There are a lot of pictures and feelings that serve as inspiration and from that I start to draw sketches and thinking about what could be added to Manjerica's portfolio that could be more useful for the clients. Then, the color study starts and it is a very intuitive and fun process for me. I find color combinations that sometimes don't look at first very "right" but then it works really well and translate the inspiration. The development is finished when the samples arrive, and it's the most rewarding step for the creative process, that's when the Manjericas come alive.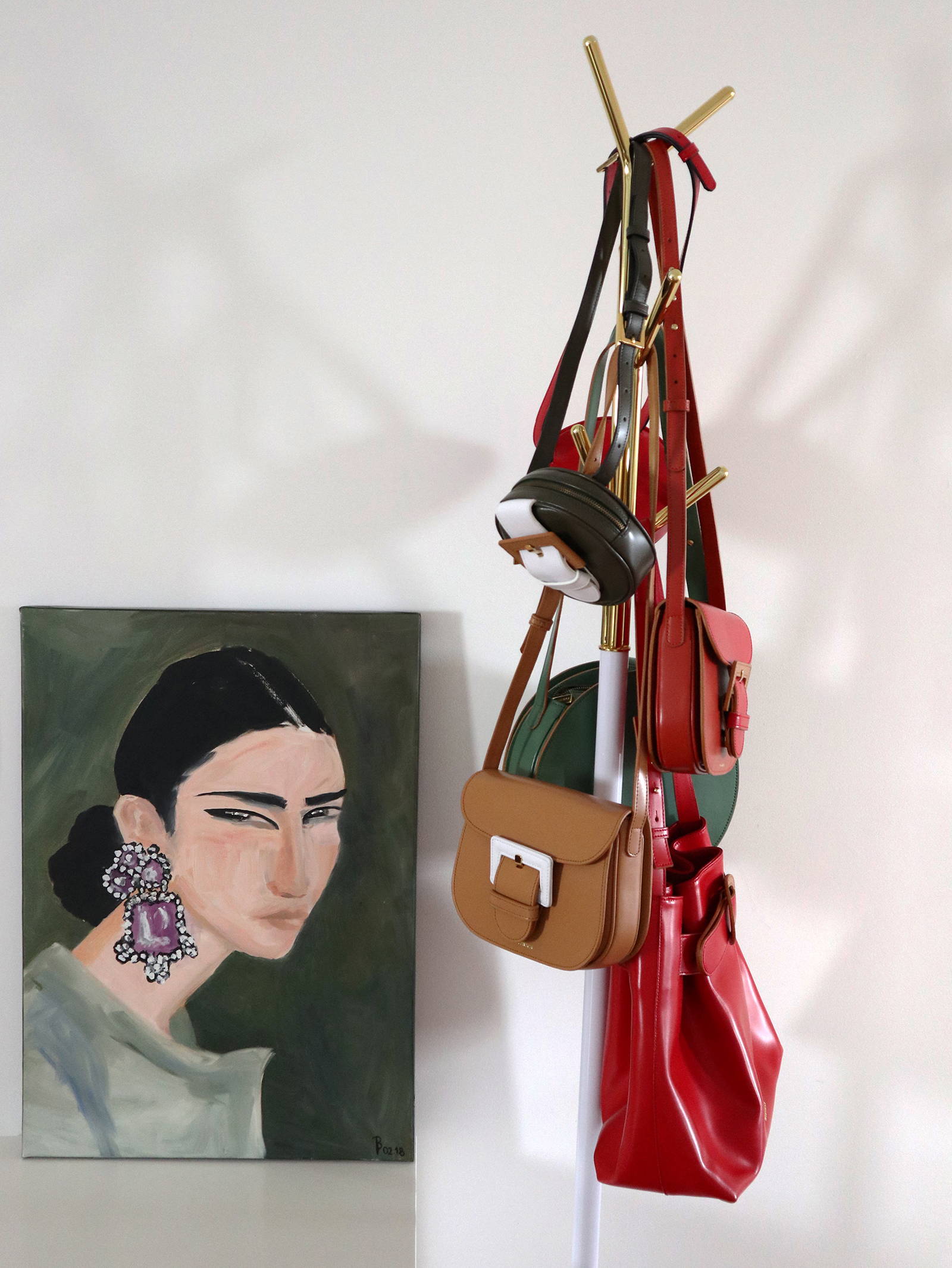 Personally, what is your day like working at Manjerica?

Besides doing the creative process, I do a lot of other things along with the team. I start the day by checking all the emails and orders from clients. Then it's time to package the orders and send them to their rightful new owners. Then I move on to make sure everything is working on schedule, like contacting suppliers, talking with Mr. Fernando (our factory director), and answering any request from partner stores. At the afternoon it's time to do a more creative work, that goes from sketching and choosing colorful leathers, to giving feedback to the social media team on how to communicate and create great content for our fans. Along with Daniela (director of the social media team), I also participate regularly on the photographic content by making the styling, photography and post-production of the campaigns. Manjerica is my passion, so I really enjoy being involved in every aspect of the brand.
Is there a specific product or piece that has proved iconic for the brand?

Yes, the Alana crossbody bag is one of our best sellers, and it really represents the concept and image of the brand.
I know one shouldn't pick favorites but… what is your personal favorite piece from your current collection?

I'm always changing my personal favorites because they are all like my "children" ahah but for the moment I would say the Mini Danielle Lava. It has a great size and interior compartments that makes it super easy to use, its color is so beautiful and also for this time of the year it is a great way of accessorizing my outfits with a bold color.
How has The Feeting Room played into the growth of Manjerica?

Manjerica started working with The Feeting Room since 2015, so it's been almost 6 years of great partnership and mutual support. TFR played a great role in showcasing our products to Portuguese and even foreign clients in a beautiful and thoughtful concept. They have always strived for the best design and quality by selecting the best Portuguese products, so we think they are an example on how a multibrand store can support independent brands. Also, their profissionalism and constant effort to promote the brand and assist Manjerica in everything we need, it's one of the things we really appreciate and use as a role model for our business. Thank you The Feeting Room for making this journey even more special!